The common thread linking together millennial pink, slime green, and ultra violet? Similar to other 'it' colors of the past, these three trends did not stand the test of time.
So often, this is the problem with home decor trends; they come and go, and most times are never worth the investment in adopting them (or so it seems).
However, this year, one color trend is promising to turn that around: Sky blue — a trend called out by Etsy, is an it-color with the most staying power we've seen in a while.
"After such a tumultuous year, shoppers are looking forward to bluer skies ahead," explains Dayna Isom Johnson, Etsy's Trend Expert, in her latest trend report.
This past year was difficult for many of us and, "while there are still so many hurdles to overcome, hope is on the horizon and there is a renewed sense of gratitude and connection to our communities," Johnson continues.
"Etsy's color of the year perfectly represents this, while offering tranquility and further connecting us to nature." And the company has the stats to back up their claim, citing a 39 percent increase in shoppers who are searching for ways to incorporate sky blue into their rooms, closets, and aesthetics.
Now is the perfect time to hop on the trend. Here are five foolproof ways to use sky blue into your aesthetic — with every single idea standing the test of time.
1. Stationery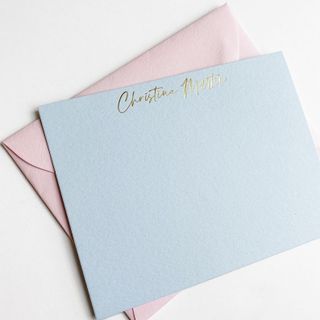 2. An area rug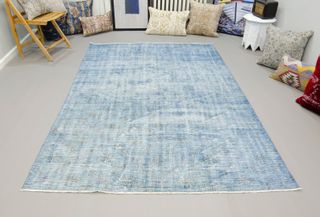 3. A throw blanket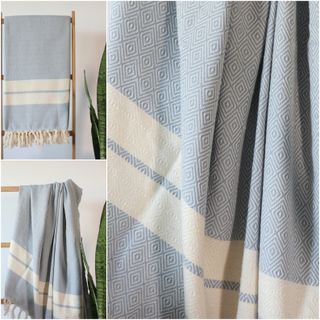 4. Tablecloth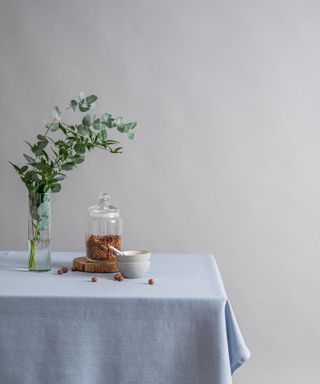 5. Kitchenware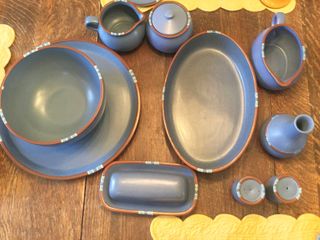 Still, want more? Check out additional sky blue pieces below: