For those of you who weren't aware, ASOS has a home section! And while it's mostly made up of crude birthday cards and an array of crystals (not that we don't appreciate that stuff, too) there are some really nice, affordable home bits to be had too!
But because ASOS can become a black hole – before you know it, you've spent an entire evening scrolling through just one section – we've made things easy for you and rounded up the best buys. Oh, and another great thing about ordering homeware from ASOS? NEXT DAY DELIVERY! Which means if you are hosting last minute guests and want them to think you always live in a super cool home filled with Stranger Things prints and witty mugs, then you can very easily and very quickly make that happen.
Want still more affordable homeware updates? Head over to our deals hub page where you will always find a bargain.
Why you can trust Real Homes Our expert reviewers spend hours testing and comparing products and services so you can choose the best for you. Find out more about how we test.
A cute addition to your hallway, this over the door hanger is practical and pretty! Plus it's just 15 quid and your weekend guests will have no choice but to notice it as they hang up their coats.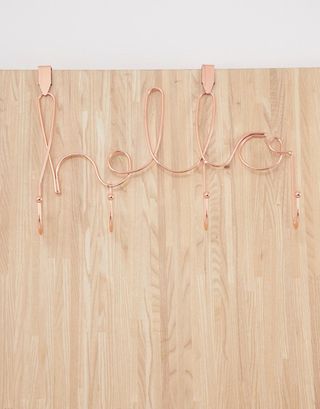 Rugs have this magic power to transform a space the second you lay them down. So, if in doubt about how to update your space quickly, buy a rug. These kind of berber style, black and white rugs have been popping up on our Instagram feeds for a while now, and we can't believe ASOS are selling them for under £50!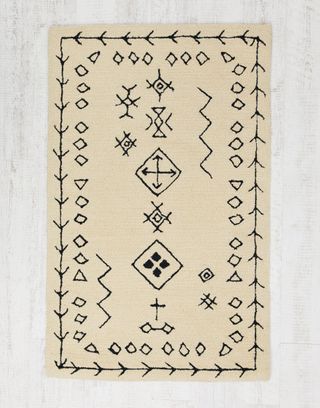 Gallery walls can take barely any time to create, and ASOS have loads of really affordable prints you could just stick up using some Blu-Tack. We think a mix of framed and non framed prints works really well together, plus some of the prints just come ready to hang – like this rather inspiring number.
For all the tips and tricks on how to create a gallery wall, go and have a read of our feature.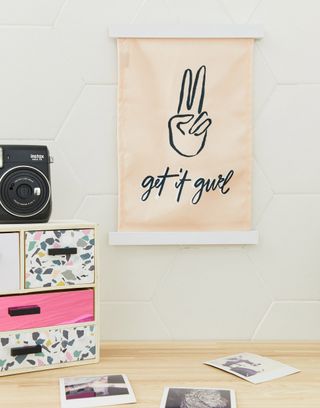 Rattan is everywhere. It's definitely the materiel du jour and ASOS have loads of affordable pieces to update your space. We love this little shelf, a perfect perch for a house plant. You could even buy a handful and make them into a bit of a feature.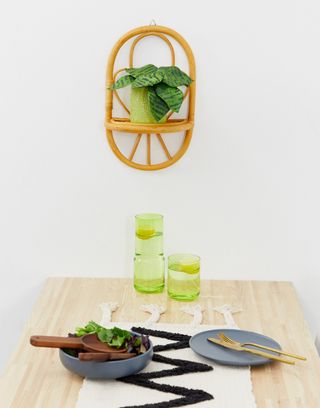 A rattan eye mirror?! Does it get more Instagrammable than that? And this one is just £10 in the sale!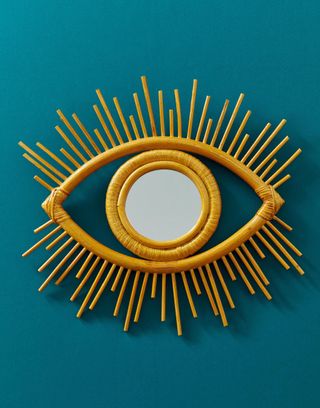 You might not think a laundry basket has the ability to update your bathroom, but when it looks as cute as this pom pom one, we beg to differ!
We've got plenty more cheap bathroom ideas over in our feature, so make sure you go and have a scroll through that too.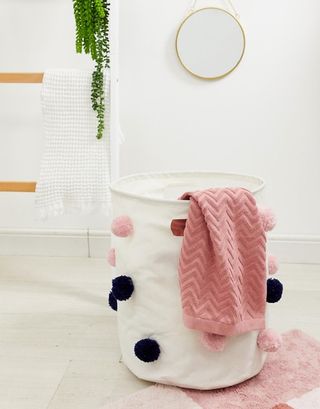 Update your bedroom, the spare bedroom or even just the duvet you pull out for the sofa bed with this gorgeous botanical set. The colours are so gorgeous and it looks way more than £35!
If you are on the hunt for more cheap bedding options, head over to our deals feature.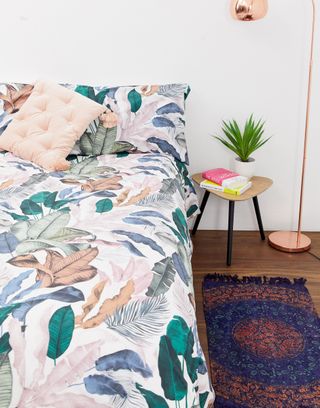 We are joking. Kind of. This hammock might look beautiful but it probably wouldn't make for the most comfortable night's sleep. It would however make for a fab addition to a boho style living room, bedroom (if you've got the space), or garden.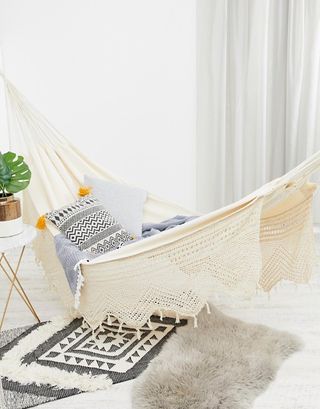 A nice throw can cover all manner of sins and is great if you want to give your sofa a bit of an update. The colours of this one would fit into pretty much any living room colour scheme, the stripes are just classic and the oversized poms poms give it a stylish edge.
If a throw, no matter how pretty, isn't going to save your sofa and you think it might be time to invest in a new one, check out our guide to how to choose a sofa.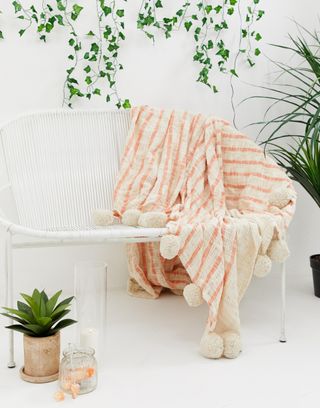 House plants just make a space instantly look more stylish, especially if they are hanging from a super trendy macramé pot!
Think you can't handle the plant babies? Well just head over to our guide to how to care for house plants.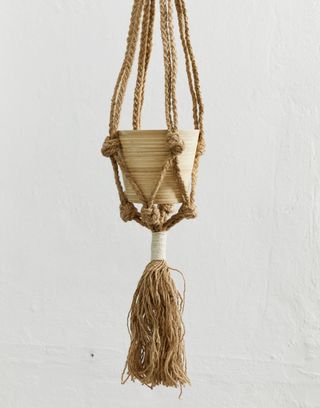 Read more: