There was a time not so long ago when we wouldn't give a second thought about what our storage really looked like. It was practicality over anything else, a world of plastic boxes and vacuum storage bags. But things have changed, people, and organisation has got glamorous. Yup, storage can now be beautiful, too! As H&M's new storage range perfectly demonstrates...
For loads more storage ideas, head over to our storage hub page (yes, we have one of those, it's a Marie Kondo world and we're just living in it).
To be honest we think you can never have enough wire storage baskets. Just to name a few of their uses: you can use them to keep things organised in your bathroom cabinets, store your cleaning products in them, house all your baking bits or keep stuff at hand in your home office. H&M have loads of different shapes and sizes to cater to all your storage needs...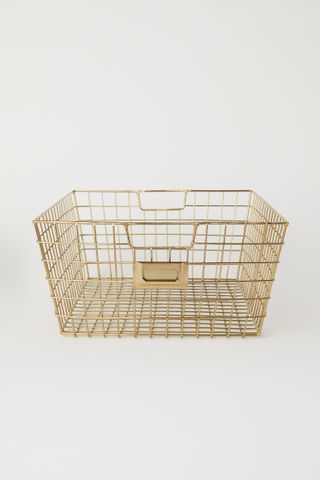 These adorable things come in two sizes, and you can pick between poms poms or tassels. We've seen them on Instagram being used as somewhere to store all your beauty electronics, hair dryers, straighteners, curlers, that sort of thing – pretty and practical.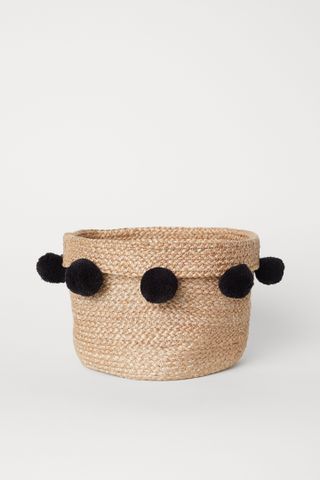 Promise we will include something that isn't a basket in a sec. But we couldn't not give a bit of love to this rattan number. In case you didn't realise everyone is obsessed with rattan at the moment and this is a stylish (and practical) way to bring it into your home.
If boho interiors are your thing, go have a read of our design feature for loads more inspiration.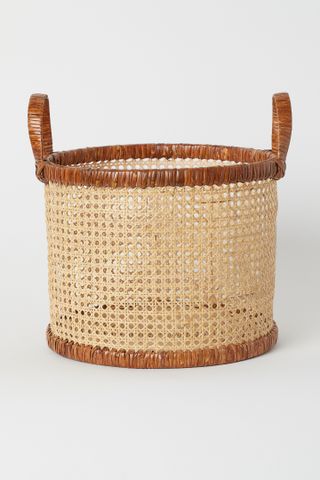 We have sung the praises of the humble peg rail many a time. We love the simple, rustic design and these H&M ones come in two sizes and two colours (wood or black).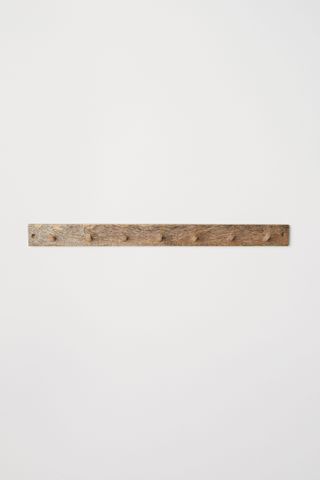 Never have we seen a laundry bag that speaks to us quite like this one...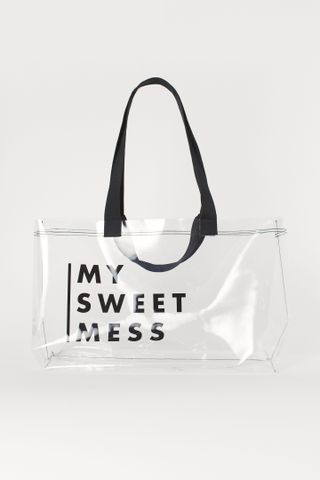 If you don't fancy being able to see straight into the depths of your laundry, this cotton laundry bag is a bit more...traditional. It comes in black too if you want a really practical option.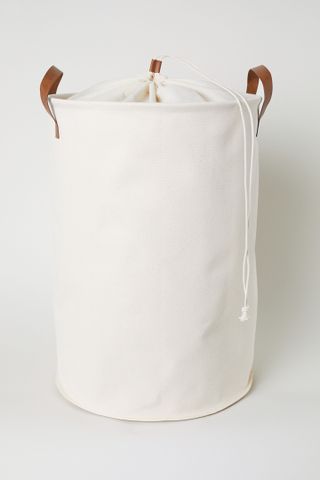 Wall shelving is possibly our favourite type of storage. It takes up zero floor space (perfect if you are a small space dweller) and you can go to town arranging your shelves to make them a bit of a feature.
Get some tips on how to to style the perfect #shelfie with our guide.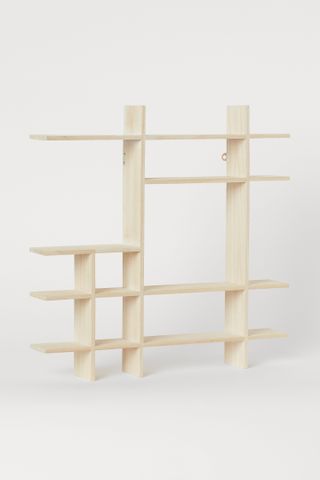 Perfect to sit on top of your desk in a home office, to store your ever expanding collection of makeup or get all your cables and chargers organised, mini-drawers definitley have their uses!
If you are after some handy makeup storage ideas go and have a read of our feature for loads more inspiration.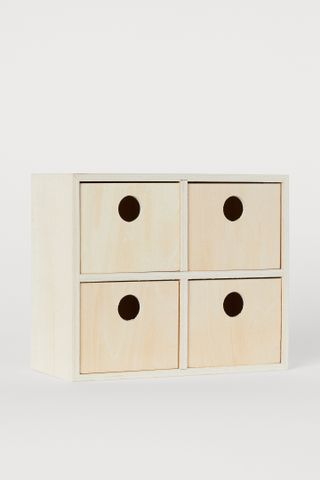 Read more: