The living room is where we binge-watch home renovation shows, entertain, and often eat our dinner. Of all the rooms in the home, it's where we spend the most of our time, so it's worth casting a discerning eye over the décor.
Bobby Berk has just shared what he considers to be one of the biggest design mistakes people make in this hard-working room. Spoiler alert: it's your rug. Yes, the interior designer argues that people often don't choose the most practical living room rug to fit the size of their space.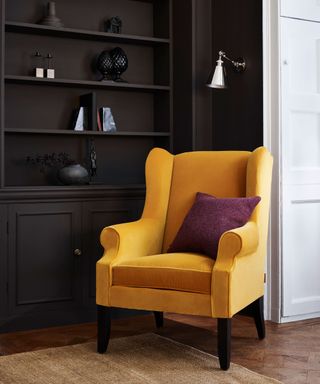 Writing on his blog, he explains why an undersized rug can hold a living room back. 'A rug that's too small for a space can have a big impact (and not the good kind),' begins Bobby.
'It can often make a living room feel out of scale or disconnected from the furniture,' the Queer Eye star adds. 'You want your rug to be a grounding piece that connects all the larger pieces in the room, and choosing the right size makes all the difference.'
As a rule of thumb, Bobby suggests making sure every piece of furniture is at least partially on the rug - for example, the front legs of your sofa. This stops you from ending up with a rug island floating in the middle of the room and means that it will fill the space properly.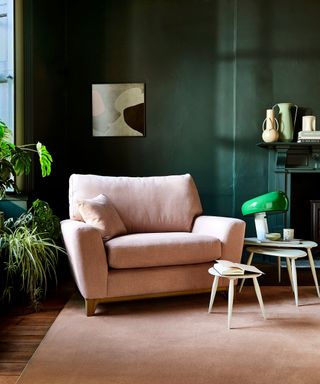 We don't think every single piece of furniture necessarily needs to touch the rug. For example, in living rooms that aren't a straight-forward rectangular or square shape, it may not be feasible.
That said, it's a helpful vision to encourage us to think of rugs as a way to anchor our space. There's a reason all of the 'moving in' moments on Fixer Upper see large rugs being rolled out into the homes - often with Joanna Gaines asking for an even bigger rug because her living room ideas aren't quite working.
As long as you measure carefully and take floor clearance into account, a big rug brings cohesion to a living space. We asked Hebe Hatton, Digital Editor at Real Homes what she thought of Bobby's rug rule, and she agreed that bigger is better.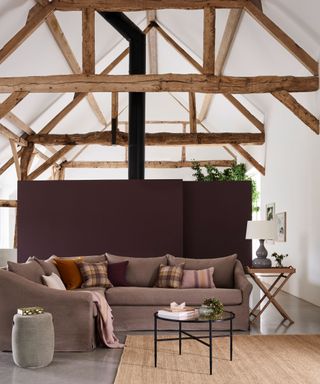 'Treat your rug like the dimensions of your room,' says Hebe. 'Forget the walls, it's the edges of the rug you want all your furniture to be based around.
'There's this tendency to shove furniture against walls, leaving this big sea of space in the center, but give your furniture some room to breathe and pull it away from the walls, instead using a rug to ground the space,' adds Hebe.
For more on the space-altering power of rugs head to our living room rug ideas roundup. Like Bobby, Hebe also recommends positioning most of your furniture so it sits on top of the rug, or has at least the front two legs on top.