There's no denying that a new season always warrants a shakeup for your home interiors. And one of the most poignant times of the year to do that is the run-up to Christmas. With cold weather outside, we're all staying in, and since we can finally entertain endless guests, there will be a lot more hosting on the cards.
Although your home might already be sporting some warming autumnal additions, like throws and gingerbread-scented candles, now is actually a great time to start considering those bigger investment pieces for your space. Not just because they will help perfect your surroundings for the ultimate cosy season, but because around Black Friday, it's almost too easy to bag a bargain…
From countertop appliances to refine your festive menu to functional and decorative additions to give at-home entertainment that edge, this is how to get kitted out for a memorable festive season that will last way beyond Christmas.
1. Get kitted out with cosy cooking must-haves
Is a home even a home anymore without an air fryer on those countertops?
Food, cooking, and ahem, eating, go hand-in-hand with wintertime and even more so at Christmas. Foodies might be shocked to hear that investing in an air fryer could actually enhance your cooking game, rather than turn you into a lazy chef, as you can cook a wide range of foods in these nifty gadgets.
Of course, chips are a big selling point, however, an air fryer means you won't need to scrimp on taste when perfecting your latest fried canapé or side dish. Easy on the budget to start with and cheap to run compared to your conventional oven, it's a win-win with a model like the Dihl Digital Arit 2-litre air fryer.
This pick is actually a multi-cooker with air frying features so that you can still enjoy all the faux chicken nuggets, tempura sprouts, or chips on Boxing Day. Built with cutting-edge rapid air technology, this model heats to 200 degrees and is simple to use with an auto stop function, just in case.
If you haven't joined the air fryer owner club yet, just ahead of Christmas is the perfect time.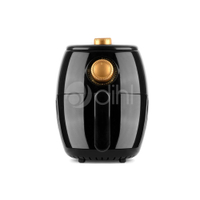 Dihl Digital Arit Fryers 2L Air Fryer
The 2-litre capacity means that you won't have to repeat batch where you can help it, and if that wasn't ideal enough, many of its parts are dishwasher-safe. Heaven.
2. Get totally guest-ready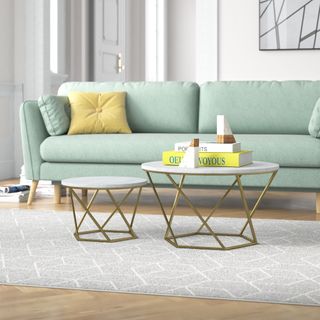 From dusk 'til dawn, letting visitors have some place super cosy to sink into at all times is a must over the holidays. And anything with dual functionality is always a bonus for both busy and smaller households alike. Choosing a plush 3-seater clic clac sofa bed like the gorgeous Ferraro that will seat bums by day and be the perfect place to restore by night is a no-brainer. Complete with a 4.3-star Wayfair rating, this modern design is available in seven stunning colours, including dark blue, dark grey, light blue (a favourite of ours), and orange.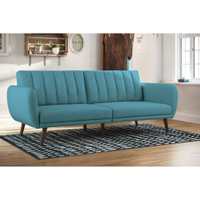 Featuring a ribbed tufted back for optimum cushioning, you and fellow TV watchers or Baileys drinkers will have all the support you need on those lazy hazy festive days right until bedtime when all you need to do is pull it out into a full-sized mattress to get that all-important 40 winks.
With rave reviews calling out this sofa bed as "easy to assemble", good looking and "perfect for naps" plus, "comfortable while not having a bunch of padding", this is a good buy at the best of times so if you can find it on offer for Black Friday, you're golden.
3. Keep the energy high
Of course, merry tipples will take centre stage over the holidays, but let's not forget that if there ever is a time for caffeine, it's Christmas. Because those Elf vibes will not surface all by themselves.
Add a pop of colour to your countertops with a cool coffee maker like the Swan Retro Pump Espresso and Coffee Machine available at Wayfair to instantly pep up your kitchen's look and boost your energy levels in the process.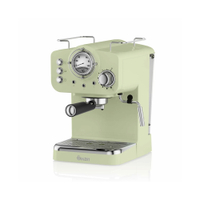 Swan Retro Pump Espresso and Coffee Machine
Complete with a 1.2 L detachable water tank and boasting 15 bars of pressure, this will be the go-to gadget of the season for everything from that mid-morning latte to espresso martinis at noon.
4. Deck the living room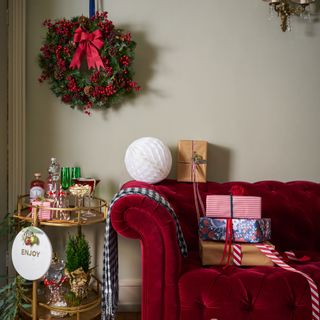 A comfy sofa bed and good coffee are essential for overnight guests. But throughout the holidays, especially if you're the type of household where there's always a knock at the door from friendly neighbours, making certain that the house looks on point at all times is a must. Although around Christmas a lot of focus is on the tree, that's not to say that you shouldn't give any consideration to the other key areas of your living room. Even if you have a small open-plan apartment space, a cute coffee table can add interest and function, enhancing the room on all levels.
Whether you're into modern or slightly vintage features in your home, the Amani coffee table is sure to slot right into a few different interior design schemes. The dark wood top and metal frame give it a cool industrial edge that will add character to a clean-cut, minimal room just as it would complement a farmhouse finish.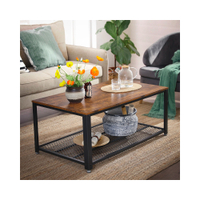 Good looking, scratch, and wear-resistant, this small coffee table will make a convenient spot for cups of coffee and/or the occasional cocktail-making session.
As with all things Christmas gift related, getting ahead is the key to success, so if you haven't started your Wayfair wishlist, there's no time to waste. Because even though you'll get a good price for a lot of your favourite picks, Black Friday or not, what's the harm in making a saving?