We certainly don't intend to disrespect red and green, but neutral Christmas decor is making its way onto the scene for a new take on holiday celebrations. And no, that doesn't mean "boring."
Even if you decide to ditch the kitschy quintessential tokens and opt for a more sophisticated look, Santa will still make his annual pitstop. If anything, he'll appreciate the glow-up, as it probably creates a clearer path to the milk and cookies.
So while you're planning out apartment Christmas decor ideas, why not allow the Scandi-inspired aesthetic to bring a white Christmas indoors? (Even if there's no snow in sight outdoors.)
How to use neutral Christmas decor this holiday season
Although we might equate softer tones to something dull, when done right, they're a lovely take on seasonal festivities.
"The elegance of neutral-toned Christmas decor brings a sense of understated luxury," says Jamie Young, the founder of Jamie Young Co. "It's incredibly versatile and can seamlessly blend with your existing furniture and décor easier than bolder Christmas colors."
Trust us, you're going to be rocking around the Christmas tree when you see how gorgeous your place looks thanks to these genius tips. But since it's the year of Barbie, we wouldn't blame you for stocking up on some pink Christmas decorations, too, for good measure.
For over two decades, the husband and wife team of Jamie Young Jeter and David Jeter have worked together as Jamie Young Co., using their love of art, architecture, and adventure to craft approachable, design-driven pieces to bring together a wide range of handcrafted designs inspired by near and far.
1. Incorporate textures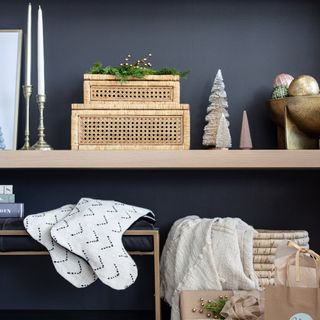 If your ceramic trees, candle jars, and ornaments err on the side of ivory, it's important to incorporate textures to give the look a little pop and add depth, according to Young.
"Mix in soft plush throws, rustic wood, and metallic accents to add depth and visual interest," she recommends. "Also consider bringing in natural elements like pinecones, birch branches, and holly that can create the ambiance of the winter holidays without being too commercial."
All food for thought while you peruse the lovely Nordstrom holiday gift shop and Anthropologie holiday collection.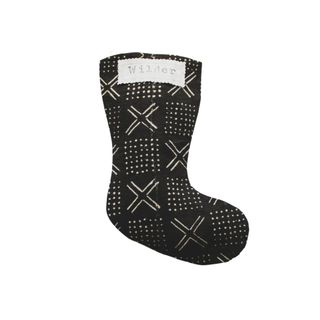 Martha Stewart Approved
Black Mudcloth Christmas Stocking
Price: $45
Dimensions (in.): L17 x W9
This unique handcrafted African mudcloth textile with cozy charm from HabitationBoheme offers a fresh and meaningful charm to your holiday decor. The poms, name tags, and patterns are customizable.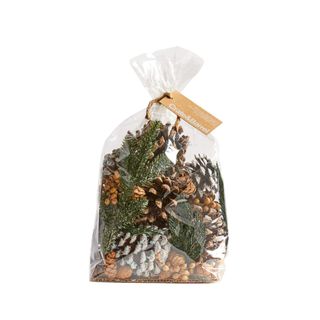 cozy
Bag of Balsam & Pine Potpourri
Price: $14.95
Dimensions (in.): D4 x W6 x H84.95
Our home fragrances will get a wintry mix thanks to the pine cones, cypress stems, cinnamon sticks, and faux greenery.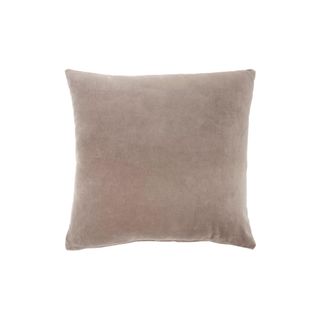 11 Shades
Solid Velvet Throw Pillow
Price: $29.99
Dimensions (in.): L20 x W20
Get those luxury vibes with a cozy, neutral-toned velvet pillow that will perfectly accent the other pieces in your holiday decor collection.
2. Add gold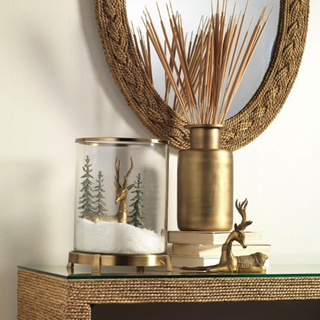 It's time to get a little sparkly! Neutral definitely doesn't mean colorless, and you should consider silver and gold the perfect underscore to those cream-colored knickknacks.
"Don't be afraid to add some subtle silver and gold sparkle with ornaments and other accents to introduce a touch of holiday glimmer," Young adds.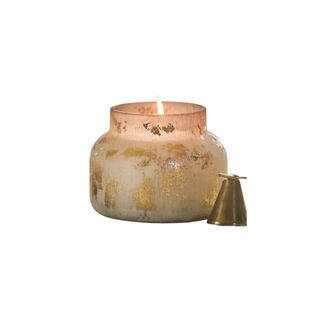 Cozy scent
Capri Blue Volcano Gold Selenite Candle
Price: $38
We'll be honest, no matter the time of year, we're burning Anthro's signature scent — you know, the one you encounter immediately upon entering the store. That cozy, fresh fragrance has an 85-hour burn time with a medium-sized candle.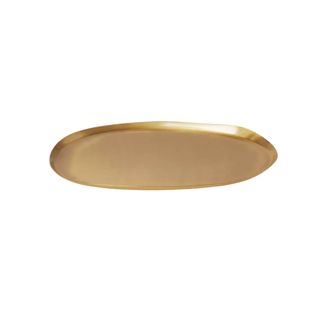 metal in brass finish
Threshold Metal Oval Serve Platter Brass
Price: $20
Dimensions (in.): L9.25 x W14.12
Whether you're planning to use it at the dining table or leave it on the coffee table for a decorative touch, this elegant oval platter won't disappoint.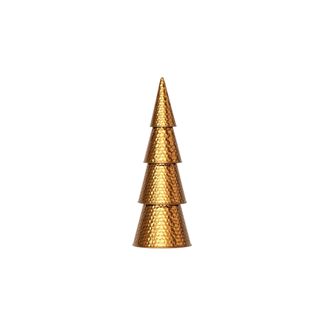 metal
Hammered Metal Cone Christmas Tree
Price: Was $10, now $7
Dimensions (in.): 11.5"
For an elevated look, this stacked metal Christmas tree figurine is sophisticated and will add a little sparkle to your mantle.
3. Mix colors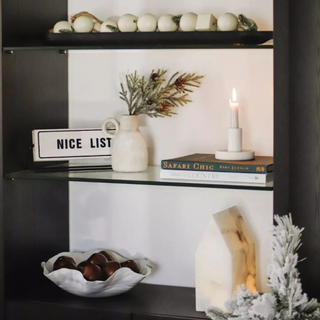 Yes, colors are allowed when attempting a neutral scheme, but you have to be intentional about it.
"As a rule of thumb, aim for two to three key colors as a theme, even if they're different tones of the same color," says Annica Wallin, executive creative director at Desenio. "When choosing these colors, it's good to consider the color scheme of the room first. Select shades that harmonize with your wall color, furniture, and accessories."
Getting a little crazy with color is definitely one of the Christmas decorating mistakes to avoid this year, folks.
Annica Wallin is the executive creative director at Desenio, an online retailer for stylish and affordable wall art with a Scandinavian touch.
4. Don't overpower the room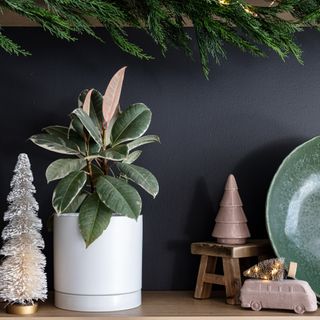 Though it seems our endorphins are in overdrive during the holiday season, it is definitely OK to scale back in the decor realm.
"Overcrowding with holiday items can look cluttered and overwhelming," says Jennifer Verruto, founder and CEO of Blythe Interiors. "Less is more and editing is key!"
While yes, the idea is definitely to go for what you love, that doesn't necessarily mean you need to walk out of the store with everything in your cart. Leave some for the others attempting a minimalist approach, too.
"Choose decor that brings you joy during the holiday season and makes guests feel welcome without too many kitschy holiday-themed decorations," Verruto adds. "I see you, dancing Santa collection and singing, blinking reindeer!"
Jennifer Verruto is the founder and CEO of Blythe Interiors, a West Coast-based interiors that caters directly to clients: "From modern, to transitional, to coastal and anything in between, [Blythe Interiors] tailors designs to suit your preferences and needs, ensuring a space that's uniquely yours!"
5. Think long-term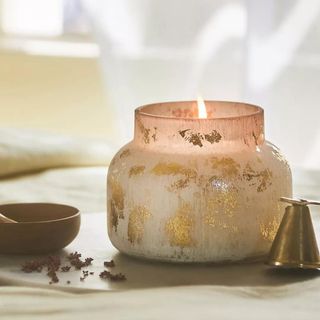 Try to find a way of incorporating your neutral Christmas decor into your mix of fall aesthetics, whether it's thanks to a candle or a cute garland. Might as well try to get as much bang for your buck as possible!
By incorporating decor with longevity, you'll save time, space, and money," Verruto adds. "Invest in decor that isn't just for a specific holiday, but rather that can last you from fall through winter and even into the new year!"

Shop neutral Christmas decor
Feeling inspired? We don't know about you, but that Anthro candle is *definitely* calling our name. We'll catch you on the check-out line.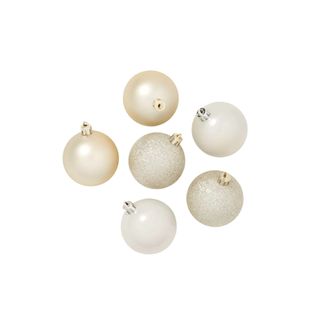 Sparkly
Price: $50
We love that champagne-toned ornaments come in various finishes: matte, shiny, and glittery. Added bonus? They're shatter-resistant, which dwellers with pets and kids will appreciate.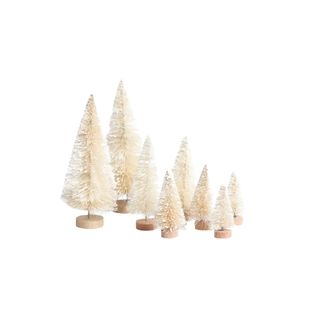 Eight Pieces
Ochine Mini Christmas Trees
Price: $3.99
Even if you don't have a white Christmas, or winter for that matter, these delicate and sparkly off-white Christmas trees will add a playful touch to your holiday display this year.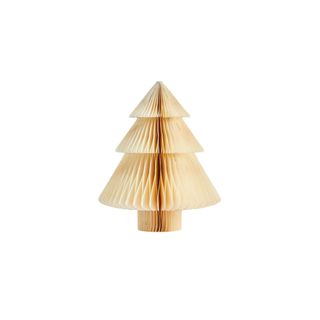 Lightweight
Price: $12.99
Sure to be a hit among literary lovers, this paper tree ever so gently adds a little sparkly touch to its edges. We're placing it right near our book-lover-approved displays this Christmas.
FAQs
What are neutral holiday colors?
Neutral tones include whites, beiges, and even golds. The important thing to remember, though, is that you should aim for two to three key colors as a theme, even if they're different tones of the same color, according to Annica Wallin, executive creative director at Desenio.
Jennifer Verruto, founder and CEO of Blythe Interiors, says: "Ditch that bright red vase for a simple gold one instead. Something neutral, yet festive like gold, can easily transition to the following season's decor."
This year, her business is turning tradition on its head, in terms of colors.
"Our holiday decor embraces a more neutral, and whimsical vibe. Blush pinks, shades of soft greens, winter whites, and pops of gold blend together to create a fresh, unexpected yet striking display ideal for festive celebrations," she adds.
What do neutral colors symbolize?
"Neutral-toned Christmas decor is very aligned with Scandi minimalism meeting the pure winter aesthetic in cool tones," says Annica Wallin, executive creative director at Desenio. "It evokes a sense of serenity and hope."
Why do people prefer neutral colors for their holiday decor?
It's all about preference, but some people prefer to switch things up on Christmas and opt for something with a cleaner feel — one that feels incredibly elegant and different from the rest.
"Soft or warm white Christmas lights create a sophisticated holiday mood," says Jamie Young, the founder of Jamie Young Co.
---
In search of more holiday inspo? Now is the time to take a gander at fun Christmas tree themes and get planning so you don't end up like Charlie Brown. If you're feeling extra adventurous this holiday season, Coastal Christmas decor might be worth trying!