Nordstrom Holiday Homeware Gift Buys: Quick Menu
Nordstrom's holiday gift shop has finally landed, and it's filled with so many gorgeous decor buys that I'm obsessing over. The site is known for its chic style and is the perfect place to shop for stylish presents, either for yourself or for others.
If you want to start getting gift inspo before anyone else, you can head on over to its holiday gift shop straight away. Its products are really high-quality, and there are literally thousands of different buys to pick from.
Want to save scrolling through endless pages, and start shopping right now? These are the Christmas decorations and home decor buys that I'm adding to my wish list right now, in the hopes that my partner or family members read this article and take the hints (hi, if you're reading this!).
9 Nordstrom home buys to add to your Christmas list
Whether you're looking for gifts to add to your own wish list or looking for Christmas home gifts for others, these Nordstrom buys are well worth shopping.
The prices below were correct at the time of publishing this article.
Nordstrom kitchen buys
I think that these kitchenware gifts would work great individually or even as a whole set (hot cocoa with gingerbread waffles? Yes please!).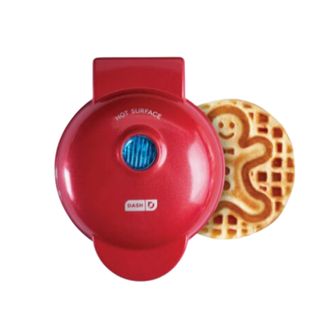 So sweet
1. Dash Gingerbread Mini Waffle Maker
Price: $12.99
I love waffles and anything cute, so this adorable maker combines my loves into one. This would be amazing for making waffles throughout the festive season, with plenty of whipped cream and gingerbread syrup. It's also light enough to carry around to your friends' houses for festive breakfast parties.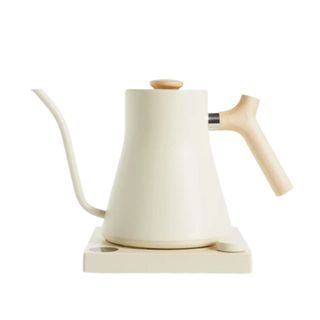 Elegant
2. Fellow Stagg EKG Electric Pour Over Kettle
Price: $195
You might be thinking that an electric kettle isn't the most glam present — but this one very much proves that you can get one that's practical and sophisticated. I'm currently using a so-so cheap kettle as my fave one broke, so I'm majorly eyeing this one up as an alternative. I like that you can adjust the temperature and the fact its spacious enough for plenty of cups of coffee.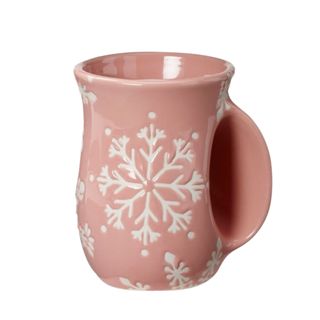 Warming
3. Tag Adobe Sugar Handwarmer Mug
Price: $15
I'll always go for a mug that I can properly wrap my hands around. So, imagine my utter joy when I saw this mug, which you can actually tuck your hands into to keep them cozy. What a genius invention! I also think it would make a great secret Santa gift, especially for someone you aren't sure what to buy for.
Nordstrom scent buys
These will fill any home with sweet Christmas scents, making them fab festive decor choices and pretty present ideas.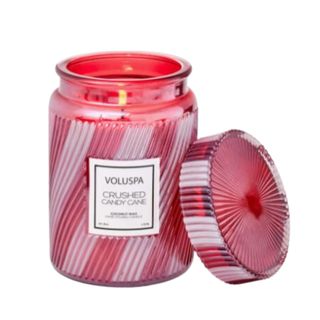 Sweetie
4. Voluspa Crushed Candy Cane Candle
Price: From $12
I'm a big fan of sweet seasonal scents, but sometimes they can be a little bit too sickly sweet. This peppermint candle sounds like the best of both worlds, with notes of peppermint swirl, eucalyptus, and vanilla. The jar is also pretty enough to use for sweets and cookies once the candle is all burnt out.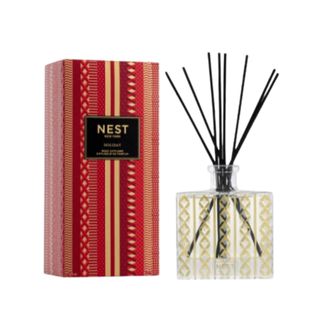 Delish
5. NEST New York Gold Holiday Reed Diffuser
Price: $60
NEST diffusers have been on my wish list ever since I saw them in our reed diffusers guide, and all the Real Homes team have confirmed to me that they're well worth getting. This festive one has notes of pine, pomegranate, cinnamon, cloves, and oranges — basically, all your favorite seasonal scents, wrapped into one.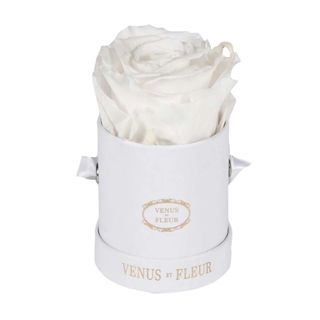 Floral
6. Venus ET Fleur Le Mini Eternity Rose
Price: From $44
Forget getting a bouquet of roses that'll last less than a week. This rose can last more than a year with the right care and would make the sweetest romantic present. Nordstrom reviewers also say that it has a lovely scent and makes a great gift. I think the white color is oh-so-elegant, but it does come in red, blue, and a range of metallic shades, too.
Nordstrom popular on social homeware buys
Want to grab a home decor buy that's TikTok or Instagram-famous? These three buys have all been seen on the feeds of celebs and influencers.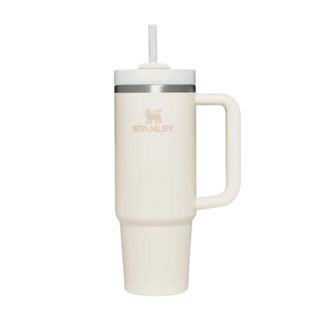 The OG
7. Stanley The Quencher 2.0 Tumbler
Price: $35
Staying hydrated is so important, and an easy way to make sure you're having your two liters of water a day is by carrying a cup around with you, like this viral Stanley cup. It has double-wall vacuum insulation, so it'll keep your drinks cool for hours. It's also just the right size for most cup holders, so you can stay quenched while you run errands.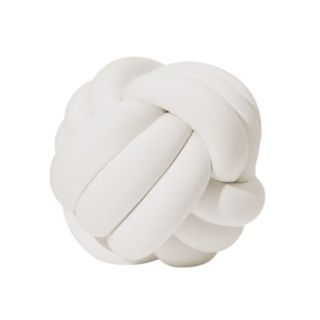 Snuggle up
8. Bearaby Hugget Large Knot Organic Cotton Pillow
Price: From $79
How can you knot love this pillow? The shape is so much more interesting than a boring square pillow, and it's amazingly soft, too. It's made from plant-based Melofoam and organic cotton, which are a dreamy combo. As well as this it's Fair Trade certified, making it both a stylish and sustainable gift choice.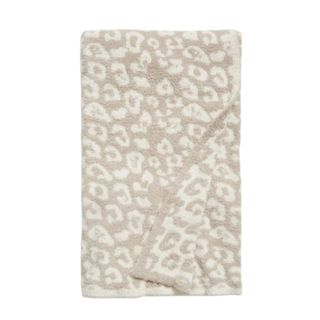 Machine washable
9. Barefoot Dreams In the Wild Throw Blanket
Price: $180
You might have seen this throw blanket all over your Insta feed, as influencer Madison Beer has one and everyone else seems to now have one, too. The leopard print will add a touch of chicness to any living room couch or bed, and the snuggly microfiber will add plenty of warmth. It comes in four different colors, so you can choose whichever one matches your aesthetic.
FAQs
What is the Nordstrom holiday gift shop?
Nordstrom's holiday gift shop is a section on its site that's filled with buys that are perfect for gifting friends and family members. It has a range of products from clothing to homeware and has a mixture of timeless buys and festive buys.
How do I shop the Nordstrom holiday gift shop?
You can shop Nordstrom's holiday gift shop on the Nordstrom website (view the collection here). Its sister site Nordstrom Rack also has a holiday gift shop (view it here), which has lots of products that are ideal for Gen-Zers and millennials.
---
Now you've shopped Nordstrom's holiday gift shop, you might be wondering what other stores have Christmas decor buys on offer. Our content editor Danielle checked out Anthropologie's holiday range early, and completely fell in love with it.