Minimalist Christmas decor ideas are a great alternative to the classic, loud festive decorations. It's much easier to style around the home, as it can blend in with your existing pieces.
While I do love a good Christmassy color scheme, I'm also big on maintaining my home's aesthetic, which is very much the opposite of bright reds, greens, and golds. So, I've been shopping for decor ideas that are super timeless, and that I'll be able to take with me wherever I end up living next.
Shopping for Christmas decorations, and think minimalist Christmas decor is the way you want to go? I've spoken to design experts to find out how to decorate in this style for the holidays, plus picked out decor buys so you can get the look.
Minimalist Christmas decor ideas that are subtle and stylish
From ways to style neutral Christmas decor to sweet finishing touches, this is how to decorate with minimalist festive decor.
1. Use muted colors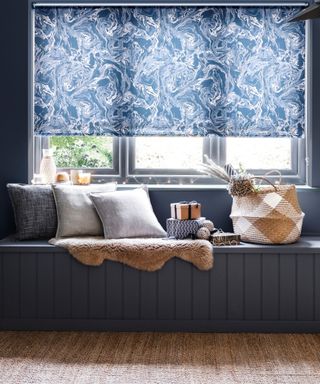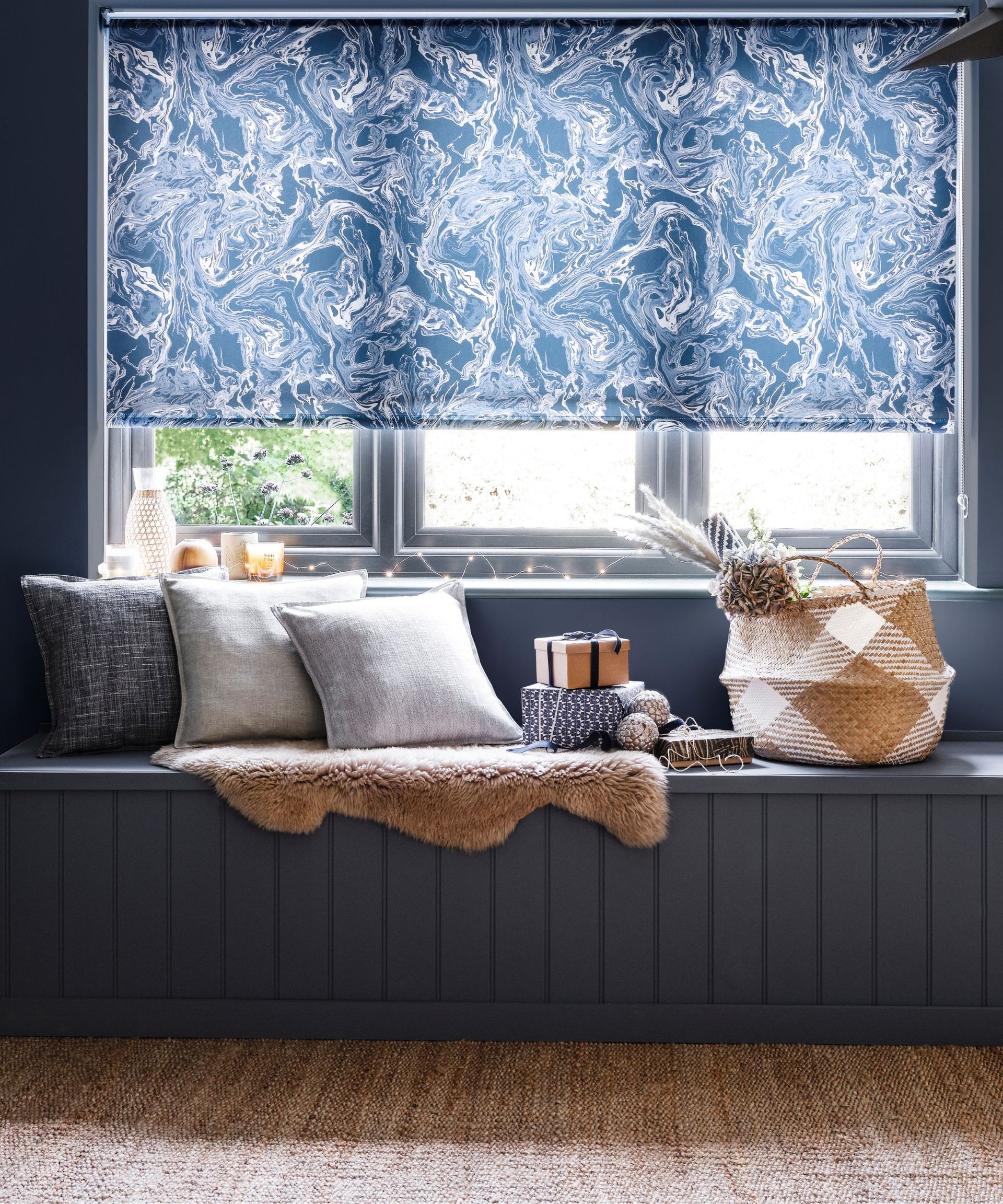 Instead of going for loud greens, reds, and golds, opt for pared-down versions of them. "By ridding your home decor of bright, garish colors, you'll create a more calming and inviting space," explains Jennifer Verruto, CEO and founder of Blythe Interiors. "Instead, opt for a neutral palette with selective small pops of color and subtle textures." This will allow your seasonal decor to easily blend in with your existing pieces, making your space feel more cohesive and thoughtfully curated.
Jennifer Verruto founded Blythe Interiors in 2010 with a bold mission to make clean, functionally chic interior design accessible to all. Specializing in everything from new builds and major remodels to styling and organizing, Blythe Interiors offers hyper-curated designs to reflect the personalities and lifestyles of each client.
2. Choose subtle throw pillows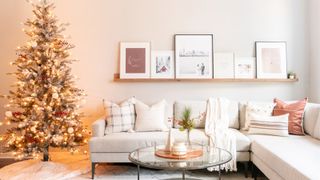 Pillows are such an easy way to change up the colors and textures in your living area or bedroom. "For minimalist Christmas throw pillow decor, I usually go for a subtle holiday look," explains Vivianne Chow, interior decorator and owner at Viv and Tim Home. "A plaid pillow is a must-have, along with a cable knit sweater pillow to make your living room cozy." She also suggests sticking with neutrals and just adding pop of muted red or green.
Vivianne Chow is an interior stylist and founder of the home decor blog, VivandTimHome.com. She's passionate about sharing the best modern home decor to buy and recently built a dream custom home with her husband Tim. Together, they're tackling decorating room by room and sharing design tips and ideas along the way.
3. Go foraging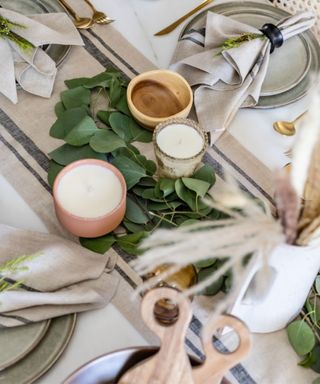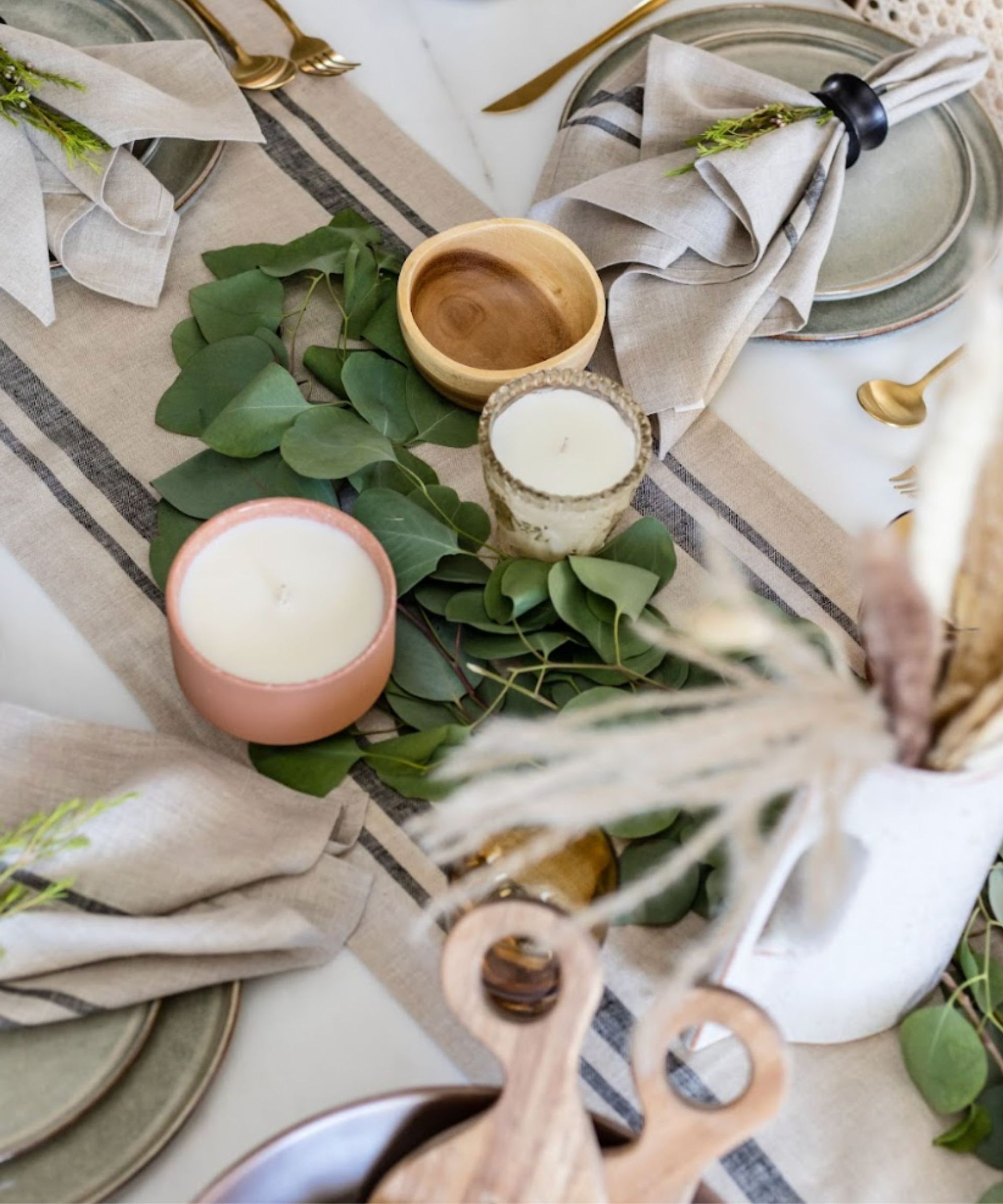 Bringing the outside way is a really pretty and budget-friendly way to add your minimalist Christmas decor. "A great way to add little Christmas moments around your home is with natural greenery — but don't forget to clip off some bare branches," says Emily Piepenbrink, Christmas designer and owner of Made Merry. "Adding a sprig of holly or boxwood, tied with ribbon or twine, is a great way to celebrate small." You can add it to a stack of books, a vase, or a cloth napkin.
After working for interior designers to decorate clients' homes for Christmas, having holiday designs and photoshoots published in magazines, Emily Piepenbrink started Made Merry to share her passion for Christmas decor.
4. Invest in pieces that'll last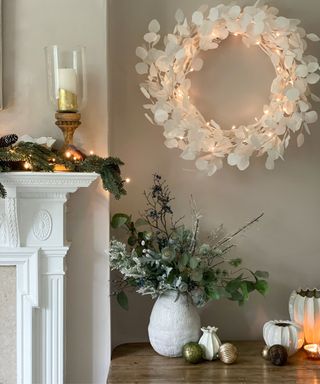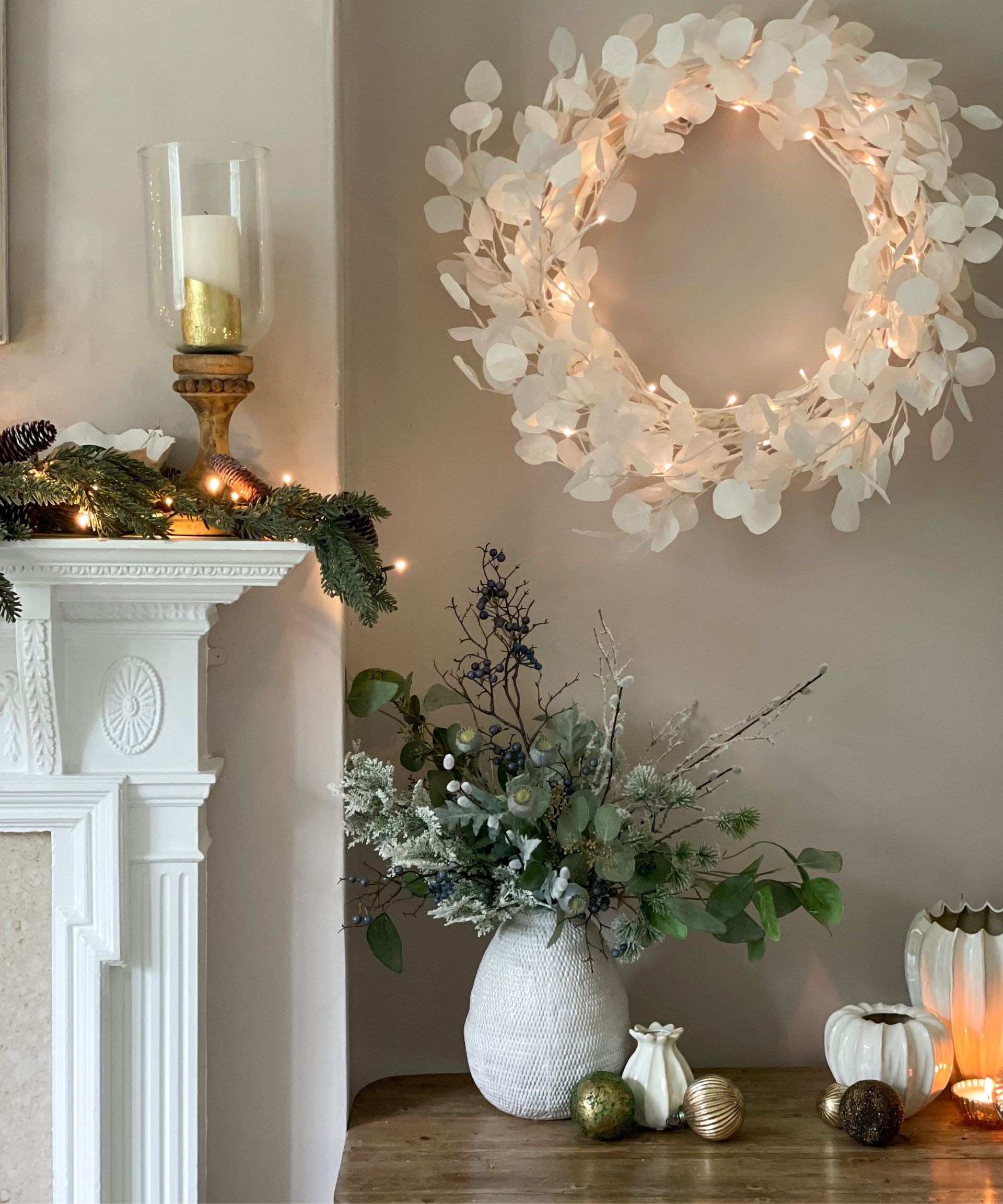 Picking pieces pieces that are minimalistic and versatile — rather than full on Christmassy — is a really smart idea. "For example, ditch that bright red and green vase for a simple gold one instead," says Verruto. "For fall, throw in some gorgeous, dried florals, and then swap them out for something more wintery like holly leaves when the time arrives." This will also allow you to save save time, space, and money.
5. Think in vignettes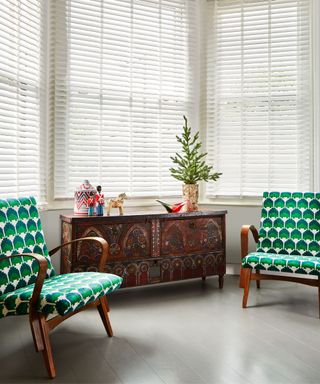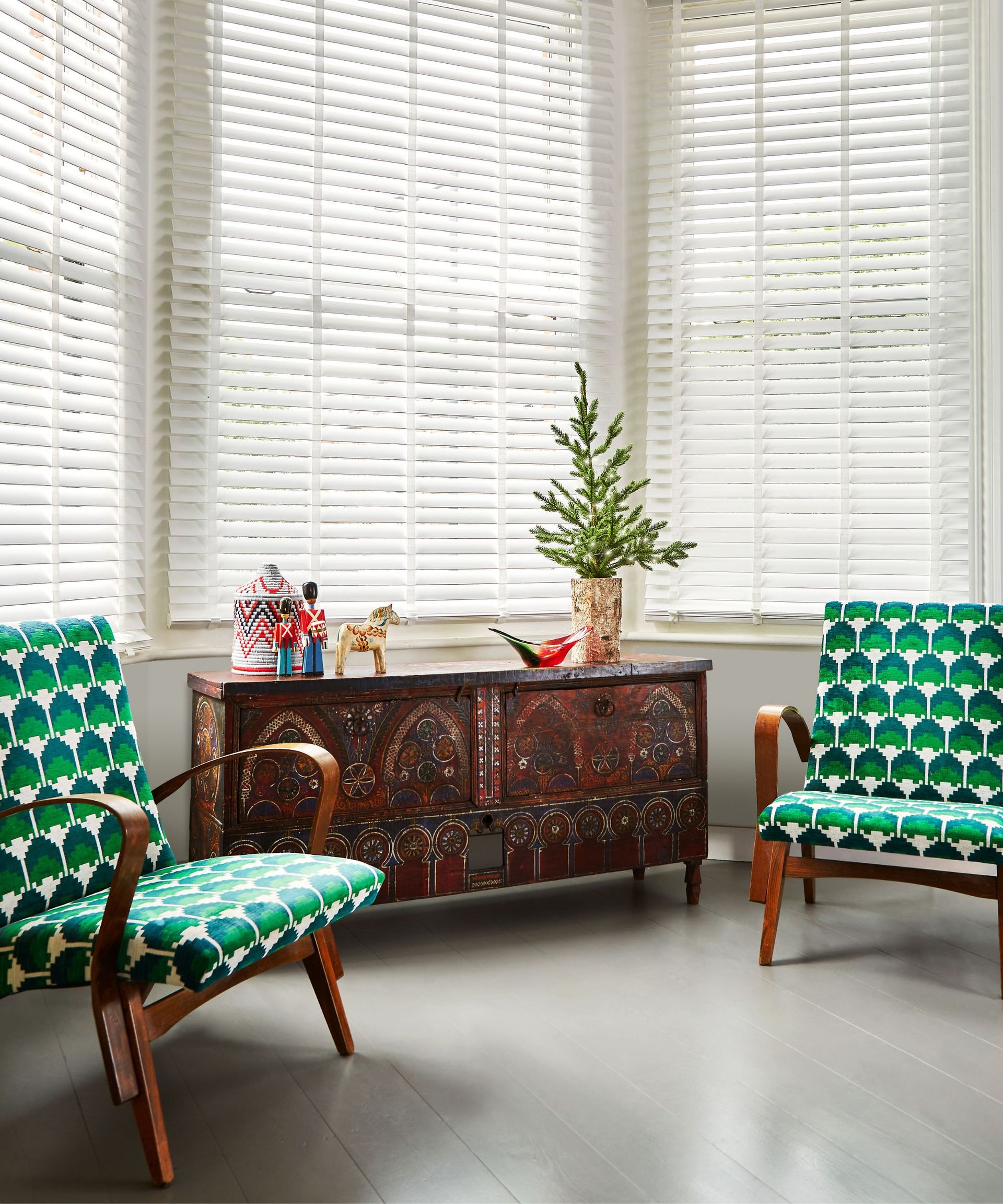 Creating a styled collection of Christmas cheer on a small surface area in your home, like a coffee table, kitchen island, or shelf, is a super chic idea. "Use a tray or cake stand to help contain the look, and then add a few holiday items together," explains Piepenbrink. "A small Santa next to a bowl of ornaments with a sprig of greenery laying flat is perfect." You could even add a few festive candles, for ambiance.
6. Show off one great Christmas piece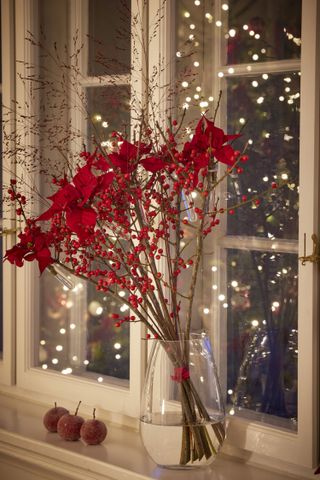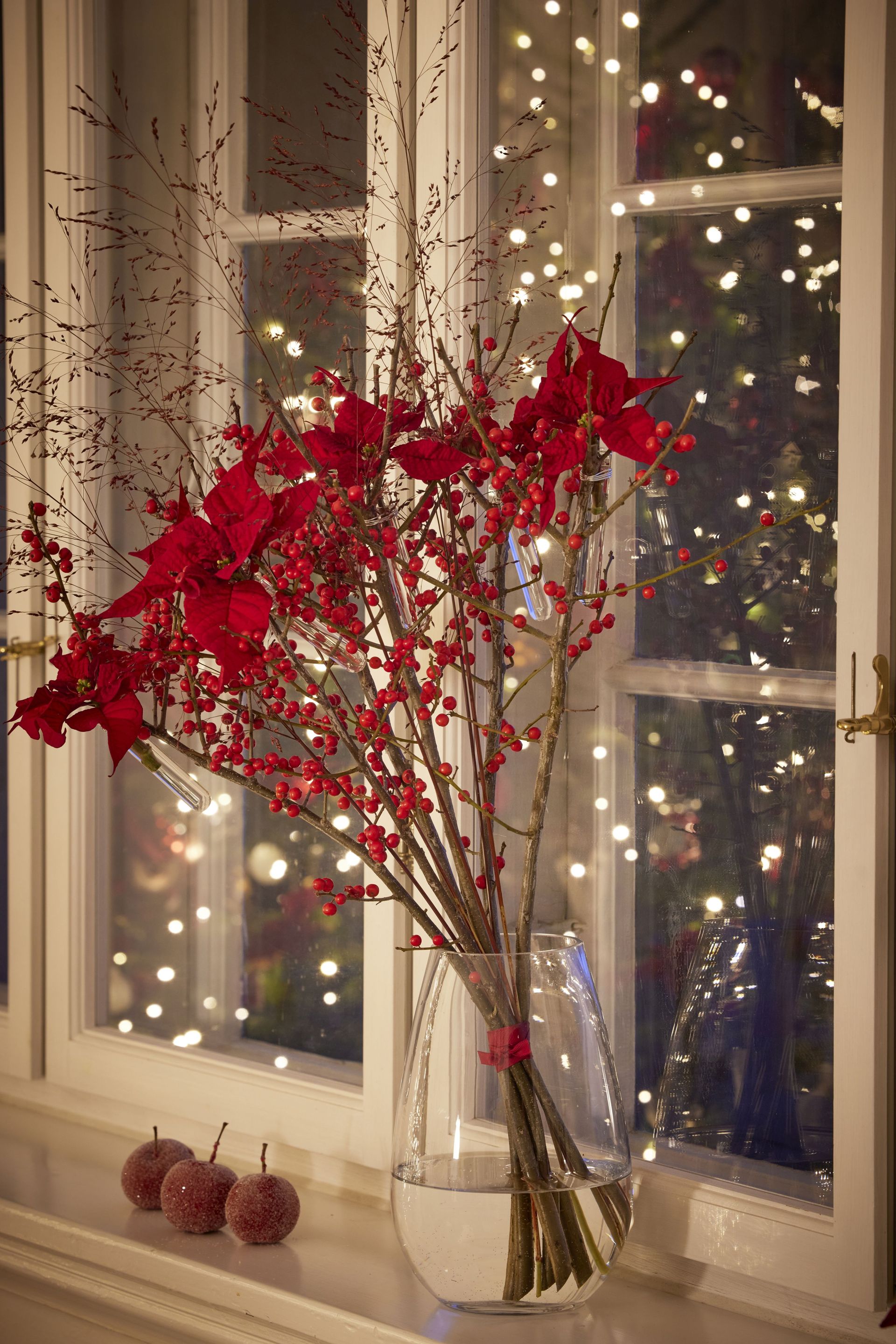 Instead of going big on the decorations, just have one piece that will immediately capture the eyes of your guests. "The best part about minimalism is that your decor pieces really get the chance to shine," Pipenbrink tells me. "Put a bouquet of three small branches in a vase, and then tie an heirloom or vintage ornament to one branch." Hey presto — a minimalist showstopper.
6 minimalist Christmas decor buys that are so festive yet so chic
From wonderful Christmas wreaths to welcoming doormats, these buys all prove you don't have to go OTT to bring the season into your home.
The prices below were correct at the time of publishing this article.
FAQs
What is minimalist Christmas decor?
Minimalist Christmas decor is classic festive decorations in a more subtle, elegant palette. "That doesn't mean empty or sparse — it just means each piece is thoughtfully and carefully chosen and evokes a very intentional desired feeling, such as peace, calm, coziness — whatever is important to the individual," says Kate Landry, owner at A Hundred Affections.
How to decorate with minimalist Christmas decor?
Pick pieces that tie together color scheme wise, and also match the existing colors and styles in your home. Then, weave them into your home, so they blend into your existing decor, rather than standing out. "Minimalist Christmas decor is typically simple, clutter-free, but makes a statement through simplicity," says Landry.
Kate Landry is a content creator at her site A Hundred Affection — a homemaking blog focused on easy hacks and budget-friendly ideas for decorating, crafts, family activities.
---
Want to shop even more Christmas decor, and want to take things room by room? These small entryway holiday decor buys are so cute and are small space friendly, too.