Whether you are looking to define your garden's boundaries, conceal an eyesore, zone certain areas to give your outdoor space a new dimension, or simply make existing borders look more decorative, wooden fencing or screening is a great way to achieve it.
Fencing can be bought in two ways — you can either have a bespoke design built to specific dimensions, or purchase ready-made panels in standard sizes. Whichever option you choose, there are plenty of styles on offer; however, which is best for you should be determined by purpose and property type.
Related articles: Gravel and paving for your garden | How to use garden arbours and arches |Free weekend garden jobs handbook | How to choose garden decking
Tips
Prolong the life of your fence panels by using pressure treated gravel boards below the panels.
When installing posts in the ground, ensure that at least a quarter of the total height of the post, ideally 60cm, is below ground level for stability.
Fences on a slope need to step up or down the slope.
Leave hedgehog holes under solid fences so these creatures can move from garden to garden.
Use post caps to protect the timber from rain and create a more attractive finish.
Use thicker, 100mm posts for heavy panels for additional strength.
Garden boundaries
To mark rear garden boundaries, solid timber fencing, such as closeboard or lap panel, is best. Closeboard, also known as feather edge, is composed of vertical feather-edged boards fitted to a sturdy frame of posts and horizontal rails, while lap fencing, also known as waney or overlap fencing, is made from waney-edge boards that are partially overlapped and fitted horizontally onto a timber frame.
Each has its own benefits: closeboard fencing is stronger and more weather-resistant, making it better suited to exposed sites. It can be bought as individual panels, or featherboards can be purchased separately and fitted to a frame, allowing for an uninterrupted stretch of fence. Meanwhile, lap fencing generally only comes in panel form and offers a more affordable option.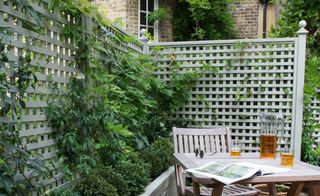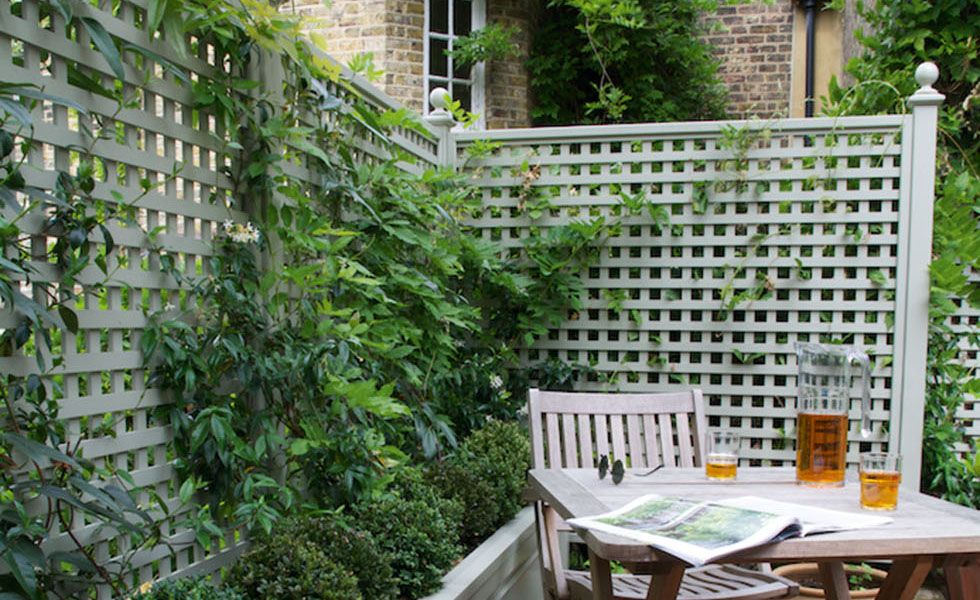 Zoning solutions
If you want to screen off different areas within your garden, then strength and privacy won't be as paramount, and you can afford to use a style that is less robust. Traditional square or lattice trellising is a good choice for zoning, particularly for sectioning off a separate sanctuary area without blocking out sunlight. What's more, it's great for growing climbing plants against to create a living wall. Alternatively, slatted screening can be used for a more contemporary backdrop.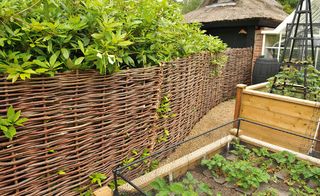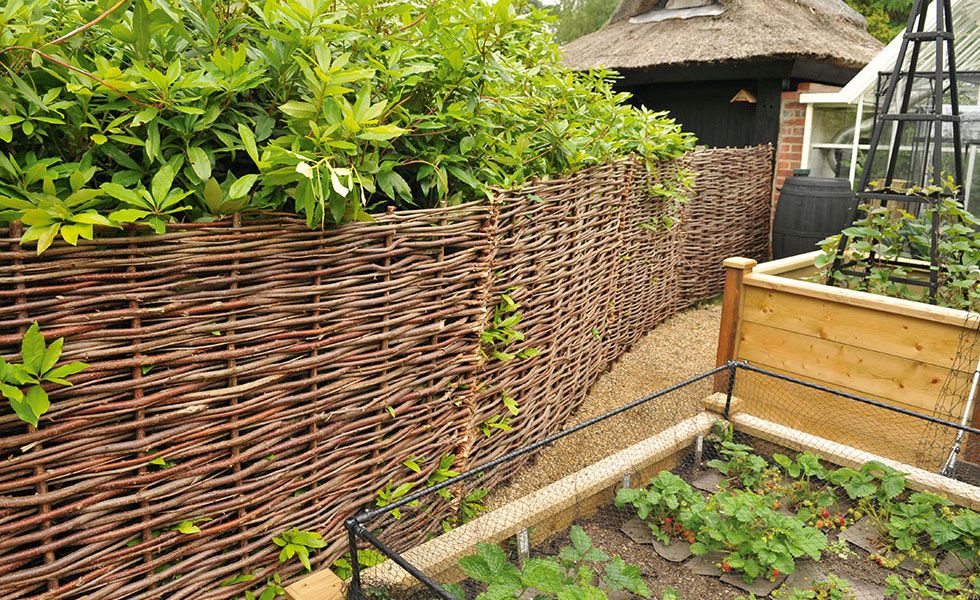 Another option suitable for both screening and boundaries is woven hurdle fencing, which is usually made from willow or hazel. With a rustic, natural look, this type of fencing is well suited to traditional properties, but has practical benefits, too: woven in situ it can be shaped to fit curved boundaries, and its open structure makes it wind-resistant.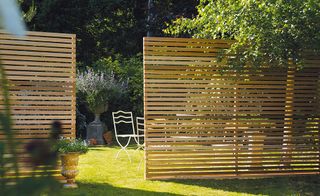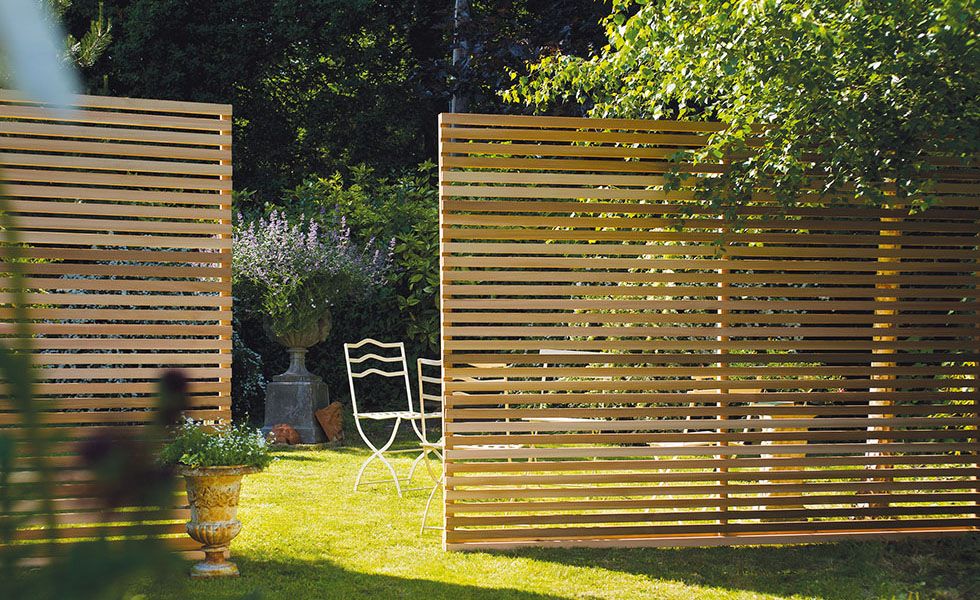 Treatment choices
Most fencing panels, or any outdoor timber product, such as arbors, gates and decking, come pre-treated to protect against the elements, insect attack and rot. Before you buy, it is worth looking into how the timber has been treated, as some products offer greater durability and protection than others. There are two treatments commonly used for timber fencing: dip-treating, where wood is immersed in preservative; and pressure-treating, where the timber is naturally dried, placed in a vacuum and then flooded with preservative. Generally, pressure treatment is longer-lasting, but as the process is more laborious it does come with a higher price tag. Manufacturers of dip-treated fencing usually advise on periodic re-treating.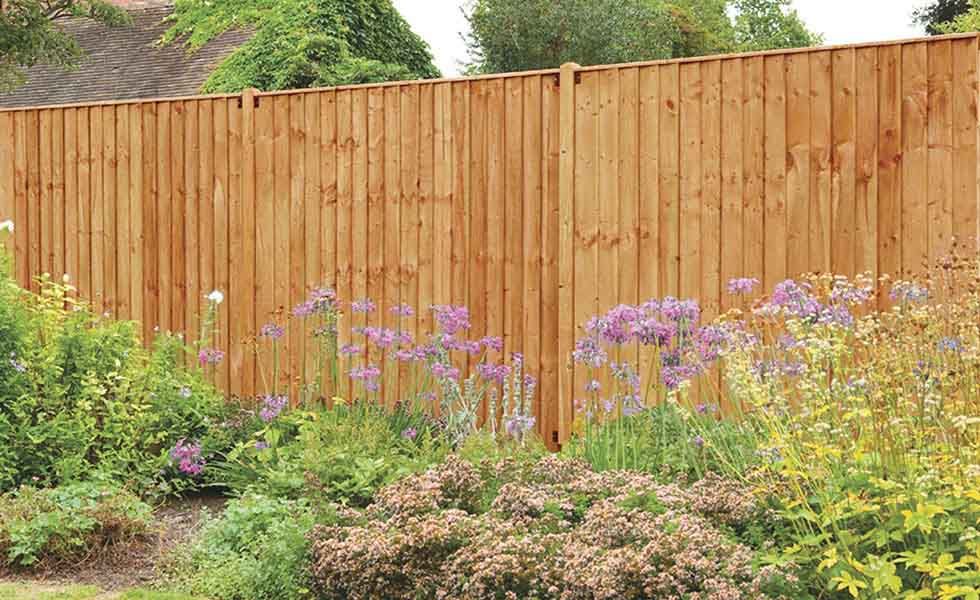 With its good looks and durability, hardwood is the ideal choice of timber, but softwood is more affordable and can be just as effective if well cared for. To prevent your fencing from becoming damp and rotting, you can fit gravel boards to the bottom of each panel to act as a barrier against moisture.
Installing your garden fence
Erecting fencing is within the grasp of competent DIYers, but if doing it yourself, it's best to ask someone else to help.
Before you start, decide whether you want to set your posts in concrete or post supports. Setting them in concrete will make your fence sturdier, but it's harder work, and your posts will need to be least 60cm taller than the fence panels. Using metal post supports is quicker and easier, but the fence can be weaker.
When you come to put up the fencing, you need to put up posts and panels alternately as you go down the line.
As you work, continuously check that your fence panels are level using a spirit level.
Fences, walls and gates do not require building regulations approval, but it is important that they are structurally sound. New fencing will not usually require planning permission either; however, if you live in a listed property, or in the curtilage of one, then you will need to seek listed building consent.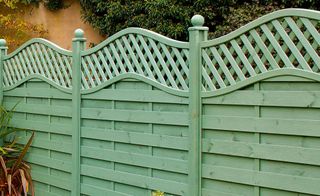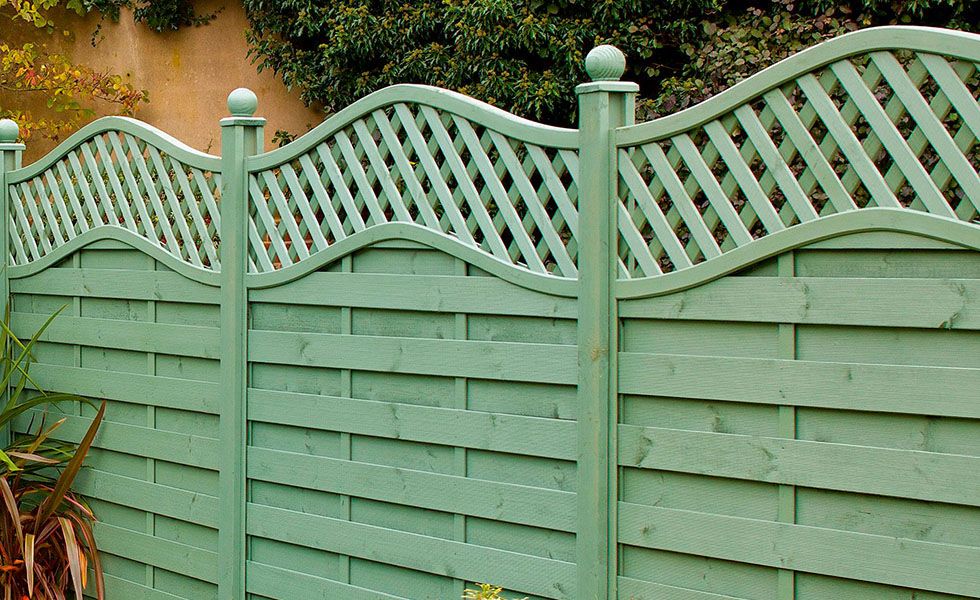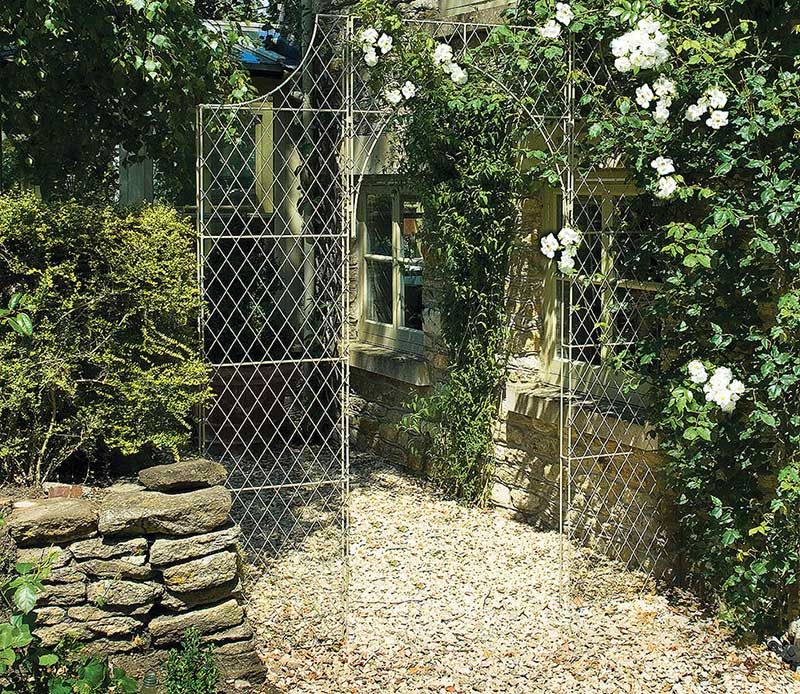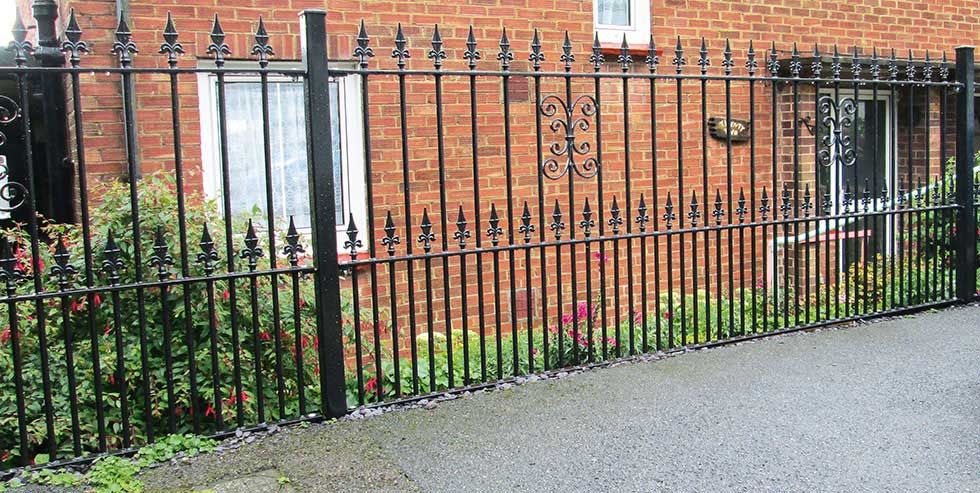 Garden gates
The first point of entry into your garden, choose a gate that frames the view or sets the scene for the garden style beyond.
Tips and advice
Choose the style of gate that suits your garden.
Consider your gate security. If you need to be extra secure, can you fit a padlock or keypad entry system?
Add a light around your gate for easy of access and security.
A gate can create a garden boundary if it is used in conjunction with trellis or fencing. Find a company that makes what you need to create some continuity.
Consider whether your gate needs to keep pets and children safe and ensure you choose a suitable option.
Some gates may require planning permission, check before you order.
Clean and grease the hinges to keep the mechanism moving freely.
Ensure that the gate posts or structure that will support the gates is strong enough for the purpose. Use quality fixtures and fittings designed for the purpose.