Small bedroom storage mistakes are aplenty... even if ample space is not. However, there are sneaky ways to keep items concealed and great tips to free up overcrowded floors — all simple!
As exciting as first homes can be, they often come with the pitfalls of a tiny layout. We choose to see those clown car-inspired areas as a creative challenge rather than a bullet point under the "con" list. It's just an opportunity to add some fun to our home life!
While you're compiling a list of small-bedroom must-haves, here's what an organization expert wants you to avoid at all costs.
Small Bedroom Storage Mistakes: Quick Menu
Small bedroom storage mistakes
From lack of light to improperly prioritizing objects, cleaning and organization expert Jean Prominski of Seattle Sparkle lets us on the small yet significant ways in which we're improperly storing our stuff. Time for some adjusting. (Check out our favorite small bedroom storage ideas when you're through!)
1. You're not using the right products in your closet
When they're out of sight, closets can be out of mind. Even if our t-shirt collection and winter coats aren't on full display, that doesn't mean they should be neglected. According to Prominski, the reason why closets get so disheveled is due to a lack of light.
"It's this dark space where stuff gets shoved and forgotten about — it's a doom corner," she says. "It's clutter, paper, and random stuff [people] don't want to deal with."
Make things a bit more accessible by adding a light, that way you can see what you're doing when you reach for the loafers — and you can keep things organized in the process. While you're at it, she suggests investing in thin hangers. You'd be surprised how much real estate you're wasting with the bulky, old-school ones.
"That little extra space can really add up, so you have to be careful about that," Prominski advises.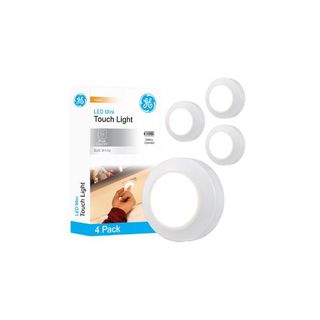 Touch activated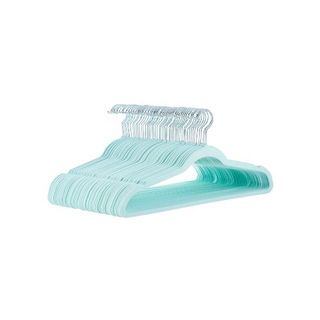 Non-slip
Amazon Basics Velvet Hangers
Price: $31.79 (Set of 50)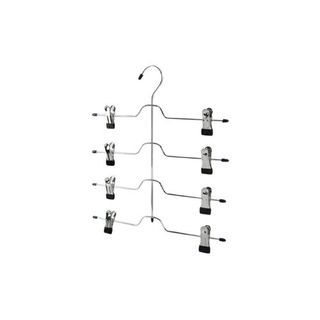 4-Tier
2. You're not utilizing the bed
While yes, we're willing to admit that one of the greatest feng shui mistakes in the bedroom is keeping goods under the bed, sometimes you have no choice.
"I don't love to say don't [store items under the bed] except for when it's small and every little inch counts," Prominski notes.
If this is the route you're going to have to take, you'll want to keep it organized. (Unless you're OK with bad energy floating around the room.) Make sure there's ample space, items are kept neatly arranged, and whatever you might need frequently is easily accessible.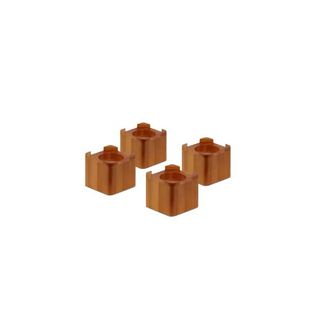 Lifting
The Home Depot Wood Bed Risers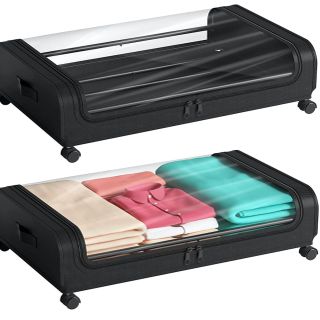 Wheels
Jewem Under Bed Storage with Wheels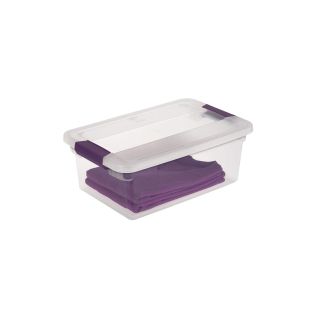 Multi-purpose
3. You're not prioritizing the correct items
Giving "high-value real estate" to the wrong stuff is a no-go, but very common. Why prioritize the family heirloom — while lovely and sentimental — when you don't really need it when it makes accessing the items you *do* need more difficult? Stop to think about what you're putting where.
4. Your items aren't serving a purpose
People have the misconception that they cannot have a large item in a small room. While a statement piece is fine — be it a headboard, mirror, or painting — don't go too overboard and overcrowd the little room you do have. Sometimes we have a tendency to buy more things to get everything in place when in reality, we should be scaling back.
"Bulky furniture is an issue of wasting space, and it's not very efficient," Prominski says. "It seems obvious, but when you have a small bedroom you really need to be discerning."
Sooo, maybe that means it's time to retire a few pieces here and there, huh?
5. You're not using your drawers properly
Whether it's incorrectly folding clothes, not using all the drawer space provided, or keeping items disheveled, our dresser drawers can feel clunky. Investing in dividers and even labels could be a huge sigh of relief. Sure, it might take some time to get things situated, but it'll be worth it in the long run.
"People might think that they don't need [dividers/labels] until they see how much easier it is once they have them," Prominski adds.
Meet the expert
FAQs
What are some small bedroom design mistakes?
From ignoring vertical space to going overboard with a paint color, there are several small bedroom design mistakes experts want you to avoid.
What are some small apartment storage hacks?
So, the bedroom is not the only microscopic space you're dealing with? Never fear. We've rounded up expert-backed tips for small apartment storage hacks, including finding a solid nightstand drawer and hanging your pots and pans in the kitchen—decorative *and* space-saving!
---
Looking for more ways to unleash your creativity? Check out how to refresh your bedroom *for free*!