When decorating your space, you want to create an aesthetic that feels like a nod to your personal style and avoid any interior design red flags if possible.
There are a lot of unspoken rules around designing a space, and while every person has different preferences, there are some design problems that crop up that you may not even realize.
Whether you're designing your first apartment or are creating a curated space for your family to enjoy, these interior design red flags might be easy to clock in other people's spaces but not as easily in your own.
Up ahead, find out nine decor red flags, how to avoid them, and what to do instead.
Interior design red flags
There are no hard and fast rules when it comes to designing your home — to each their own! But if you're conscious of the details and want to keep your home as personalized and welcoming as possible, take note of these red flags.
1. Cheap bedding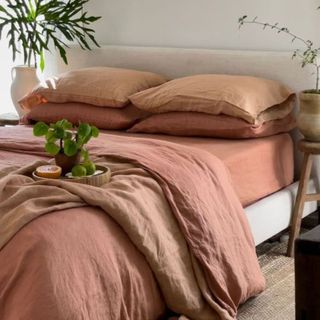 Regardless of your home decor aesthetic, bedding can make a major difference. Cheap, poor-quality bedding can make a room feel lackluster and anything but inviting. With this in mind, consider bedding an investment piece and go for a 100 percent linen sheets and duvet cover situation. Linen is not only durable enough to last a long time, but it also has a luxe appeal that can really transform bedroom decor. For budget-friendly linen bedding, consider shopping for duvet and sheet sets from Magic Linen, Quince, or Target. You can also find good prices on linen sheets during the sale season from Brooklinen and Parachute.
In addition to bedding, consider the types of decorative pillows tossed onto your bed, and be sure to select a mix of coordinating fabrics to bring in some different textures. Adding a cozy throw blanket at the foot of the bed can also help elevate a cozy bed situation.
2. Too much kitsch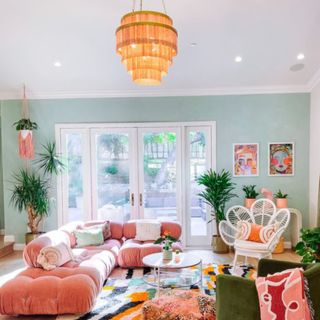 Scroll through TikTok, and you'll find many accounts showcasing some super fun and kitschy home decor items. While the occasional kitsch piece can add a pop of fun and whimsical spirit to your space, going for a ton of kitsch can make your home decor feel a little too childlike (think: Kindercore).
Similar to decorating with high and low-budget items, consider ways to incorporate these fun and playful pieces in your space without covering every square inch in funky objects.
3. Unintentional clutter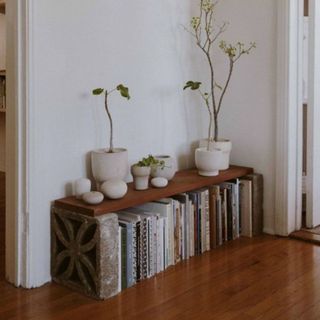 A little bit of clutter — especially on a bookshelf — doesn't hurt. However, when your space is full of unintentional clutter, it can start to feel like a storage space rather than a living space.
If you have lots of knick-knacks or collections, consider meaningful ways you can display your items. When in doubt, you can always edit a few pieces out and swap pieces on a rotation (similar to seasonal decor) so that you can enjoy your collection without drowning in stuff.
4. Outdated light fixtures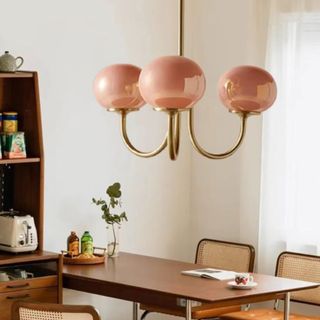 Light fixtures are one of the easiest things to update in any home, whether you rent or own. In many cases, light fixtures appear outdated or simply don't match your personal decor style. Instead of decorating around the light fixture, consider swapping out your pendant light or chandelier for something a little more reflective of your decor style.
For renters, IKEA is a great place to start, as it has a vast collection of budget-friendly light fixtures that work well with a variety of decor aesthetics. Additionally, you might find good options at local thrift stores, antique malls, and flea markets, too.
5. Store showroom aesthetic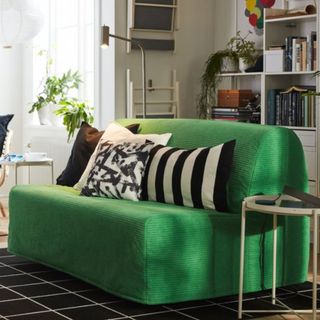 Too many fake furniture pieces can make your space feel a little too much like a store showroom, which can lack personality and, frankly, feel a bit cold.
When shopping for furniture on a budget, aim to mix particle board furniture with thrifted solid wood or metal finds for a more high-to-low look. You can find great deals on home decor and furniture when shopping at local thrift stores, Facebook Marketplace, garage sales, estate sales, and flea markets.
6. Not enough greenery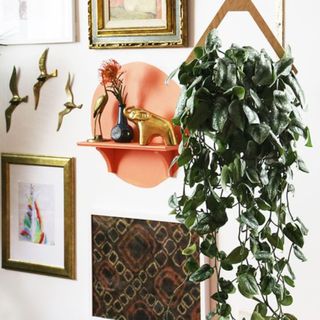 Houseplants are one of the best ways to elevate your space and make for the best accent decor pieces. Even if you don't have a ton of sunlight in your space, you can bring in real (and fake) plants that thrive in low light and add an inviting touch to your abode.
When shopping for fake plants, consider stores like World Market, Wayfair, or Target, which often carry realistic-looking fake plants that require zero care. For low-light houseplants, consider adding snake plants, ZZ plants, or spider plants. Pothos, rubber trees, monstera plants, and succulents are also super easy to care for.
7. Home staging style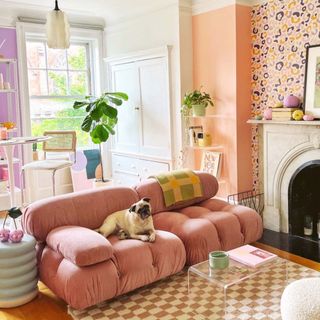 With so much home decor inspiration on social media, it can be hard not to make your space feel like it's staged for a photoshoot or sale.
However, it's important to remember that your home is meant to be lived in, so it's okay to allow your life and personal style to shine through in your decor choices.
If gray couches and neutral wall colors aren't your favorites, you don't have to stick with a beige home decor aesthetic — go for a bold couch color and have fun with some printed wallpaper, too.
8. Unframed artwork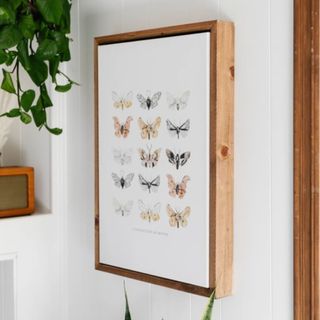 When decorating your walls, framed prints and photos are a give-in. However, if you happen to have some canvas paintings, don't just hang them on the wall as is — this can have an unfinished look. Instead, opt for some canvas frames from Amazon (such as these MCS frames available on Amazon) or have your canvas framed at a local framing shop, JOANN, or Michaels for a more finished look.
---
When redecorating your space, you'll want to make sure you're not making any major errors you're going to come to regret. Avoid these small space design mistakes to guarantee you'll love your place for years to come.