Figuring out how to share a small bathroom with a roommate? We'll admit, it can be one of the more challenging parts of moving into a dorm or signing a lease with friends. However, organization experts and interior designers have a few recs to keep things in order.
Tiny and cramped spaces get a bad reputation to begin with, and that's only amplified when multiple people are in one abode. But with a few clever storage options and a reliable cleaning schedule, things will be just fine.
Trust the pros: these small bathroom ideas work best for multiple dwellers.
How to share a small bathroom with a roommate
We promise, this challenge is easier than it might seem. FYI: you're going to want to invest in a reliable storage system and some cleaner.
1. Divvy up the space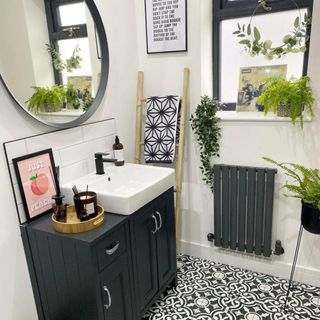 First things first, you'll want to figure out ways to declutter a small bathroom. Start with a clean slate and assess what deserves real estate in the W.C. and what can be housed elsewhere.
"Divide the storage space you do have and decide who gets what section," says Sarit Weiss, founder and lead organizer of Neat & Orderly. "Keep only very necessary, daily used items in this space."
This goes for beauty products, hair tools, toiletries, and essentials like towels. (Our experts also have tips for how to store towels and how to store toilet paper in a small bathroom, should you need some guidance.)
Sarit Weiss is the founder and lead organizer of the professional organizing company, Neat & Orderly. Its specialty is to create organized spaces for clients while making the space easy to maintain and an expression of clients' personal style.
2. Get a shower caddy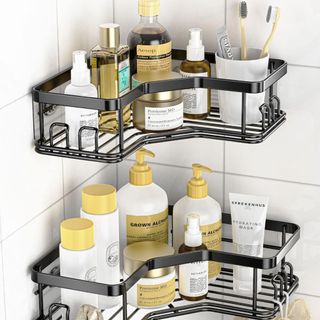 Don't let your shampoo and conditioner rest on the side of the tub. There's a way to keep things in order. Should you want to go the extra mile and decanter the haircare for an even more streamlined aesthetic, bottle dispensers from Amazon can do the trick.
"It's also a good idea to have a shower caddy for your bathing essentials," adds Nick Valentino, Bellhop's VP of Market Operations. "This will enable you to more easily share the limited drawer and counter space for common items and a few personal essentials."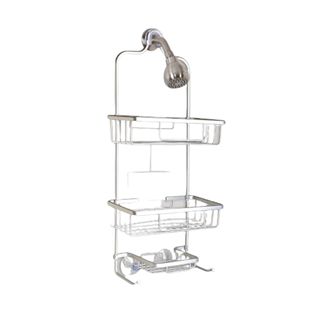 Two finishes
Price: $36
Dimensions (in.): W11 x D4.5 x H20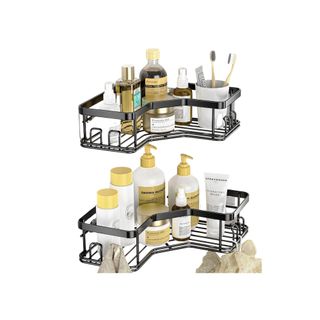 Rust Resistant
Price: Was $35.99, now $17.99
Dimensions (in.): D10 x W10 x H3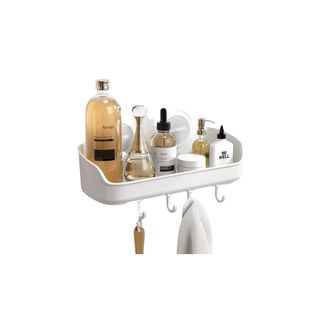 4.8/5 stars
Price: $17.99
Dimensions (in.): L4.60 x W11.40 x H5.50
Nick is currently the VP of Market Operations for a very talented team at Bellhop. Prior to that, he was an acting General Manager at Uber's Bike and Scooter Division.
3. Utilize cabinet door space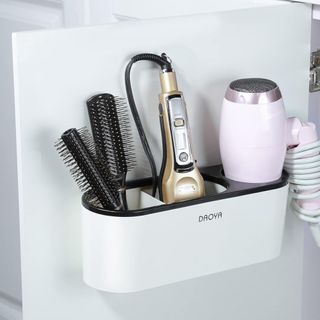 You'll want to organize a small bathroom with baskets and containers, but don't forget about the blank space — there's more storage opportunity than you might've imagined.
"Utilize the inside of cabinet doors for added storage with stick-on pods or organizers," says interior designer Artem Kropovinsky. "It's out of sight and utilizes often wasted space."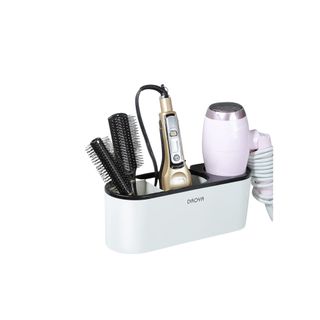 two colors
Price: $14.99
Dimensions (in.): D4 x W12 x H4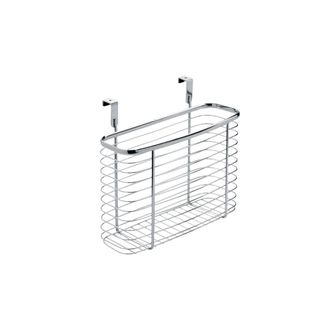 steel
iDESIGN Axis Over the Cabinet Basket
Price: $15.97
Dimensions (in.): H9.75 x W11 x D5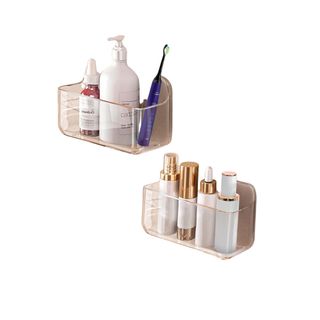 2 packs
CGBE Cabinet Door Organizer
Price: Was $19.98, now $18.88
Dimensions (in.): D3.1 x W7 x H 4.7
Artem Kropovinsky is an interior design expert and founder of Arsight, an award-winning interior design studio based in New York.
4. Be resepectful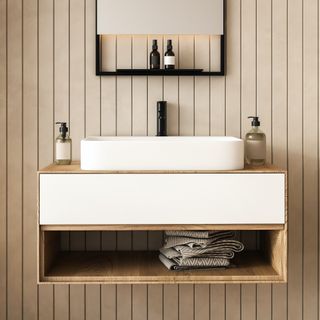 Above all, non-negotiable rules for small bathrooms with multiple roommates requires courtesy.
"When sharing a small bathroom with multiple people, you need to be respectful of how much space you use, others' schedules, and cleaning up after yourself," says interior designer Soledad Alzaga.
Soledad Alzaga is the founder of her eponymous business, a boutique residential and commercial interior company based in San Francisco, which was named one of the top 15 best interior design companies in the city. It assists in all aspects of the design and build process of residential and commercial properties from start to finish including consulting and working with architects, builders, and engineers
5. Keep it clean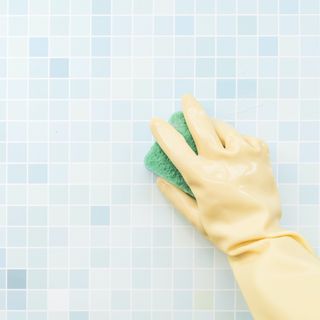 Yes, folks, there's going to be some scrubbing involved. Divvy up the tasks and frequency with a bathroom cleaning checklist.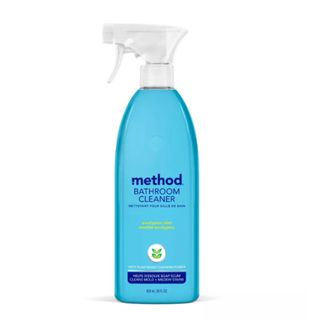 clean, plant-based
Price: $4.79
Dimensions: 28 fl oz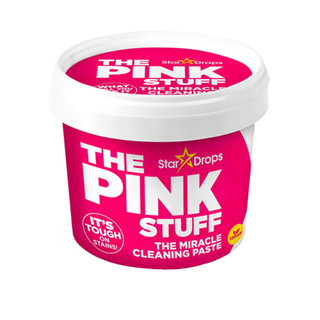 Multiple sizes
Stardrops The Pink Stuff All-Purpose Cleaning Paste
Price: $5
Dimensions: 17.63 ounces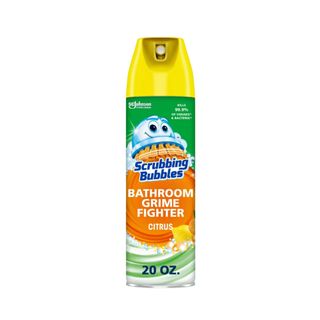 multi-surface
Scrubbing Bubbles Citrus Scent Bathroom Grime Fighter
Price: $5.19
Dimensions: 20 ounces
FAQs
How to share a small bathroom with a roommate?
First things first, keep things organized and divvy up the space accordingly. Allot space for each person in the house and keep things in check with a reliable storage system (over-the-cabinet baskets, shower caddies, etc.) and make a solid cleaning schedule.
What is bad bathroom etiquette?
According to feng shui experts, bad bathroom etiquette includes keeping the space unorganized and not cleaning up after yourself. When taking roommates into consideration, bad small bathroom etiquette includes hogging the space, neglecting cleaning duties, and not keeping your storage system in check.
---
Curious about the proper practices for small bathroom feng shui? Experts have you covered.