Knowing how to clean bathroom tiles – whether wall tiles or floor tiles – is a must if you want your home to gleam. Because it goes without saying that if you know how to clean a bathroom like a pro but can't quite bring your tiles up to scratch, then they are going to let the side down.
Do not panic as in this guide, we tell you how to go about cleaning tiles with baking soda, vinegar, lemons and more, so that your space always looks super fresh and clean without you having to put in too much effort either...
What type of bathroom tile are you cleaning?
Before you clean tiles, it's important to check what type of tile you're cleaning to make sure you won't cause any damage.
Ceramic and porcelain tiles are easy to clean with most cleaning products and solutions. Marble (see below), however, can be damaged by acids like lemon and vinegar, as well as abrasive cleaning cloths, so you have to be careful about the type of cleaner you use.
How to clean tiles
There's a method to cleaning tiles effectively, whatever tile cleaning product you're using.
If you're cleaning bathroom tiles, it's always good practice to run a hot shower for a few minutes before you start cleaning to open up the pores of materials like ceramic tiles. That way, you can reach more of the dirt and get a cleaner finish.
Clean grouting before you clean tiles. The dirt from the grouting will probably get onto the tiles, so you can wipe it all clean afterwards.
If you're using a heavier chemical cleaner, always open the windows to minimise fumes, and take care over what products you're using together.
How to clean bathroom tiles with lemon
Lemon is an excellent tile cleaning product thanks to its natural acidic properties. Fill a spray bottle with lemon juice and spritz onto tiles before wiping clean with a damp cloth or sponge.
You can also soak a cloth directly in lemon juice before wiping the tiles, then rinse off with warm water.
How to clean bathroom tiles with vinegar
Mix about 1/2 a cup of distilled white vinegar with one litre warm water and fill a spray bottle. Spritz onto tiles and wipe down with a damp cloth.
Alternatively, soak a soft cloth like a microfibre cloth in the mixture, wipe the tiles, then rinse with warm water. White vinegar is a great natural disinfectant that works brilliantly as a tile cleaner, just remember to not use it on natural stone tiles like marble (as above) as well as granite and travertine.
How to clean bathroom tiles with baking soda
To bring tiles up with baking or bicarbonate of soda if that's all you have, make a paste of 2-3 cups baking soda and a little water, or sprinkle directly onto the tiles. Scrub it in using an old toothbrush or a sponge to help remove tough stains. Then wipe the tiles down with a cloth soaked in lemon juice before rinsing with warm water.
Bicarbonate of soda or cleaning with baking soda is an effective tile cleaner, especially for stubborn stains and grouting. We love this method.
How to clean bathroom floor tiles
If you have a large surface area - like in a kitchen or a large bathroom - you might want to invest in one of the best steam cleaners to make your job easier. But you can use baking soda or vinegar diluted in a spray bottle to tackle floor tile grub and stains by hand.
We'd recommend leaving your floor tiles until last if you're cleaning your bathroom or kitchen for that matter as otherwise you'll be cleaning up the dirt and grime that's fallen from the wall tiles you've cleaned anyway, and no one wants to do a job twice!
How to clean shower tiles
Run a hot shower with the door and windows closed for a few minutes before you start cleaning.
Start with the grouting.
Then use a baking soda, vinegar or lemon solution with water to spray onto the tiles.
Work in circular motions to lift tough stains.
Rinse well and use a squeegee to remove streaks.
Cleaning shower tiles can be particularly tricky to clean, not least because it sees the biggest build up of grime.
Wiping down walls after your shower with a clean, dry cloth can help limit the grime and mould that water encourages. Pay special attention to those corners, as well as the bottom of the wall, to avoid a build-up of water. If your tiles are showing black spots, then you'll need to know how to get rid of mould and mildew ASAP so it doesn't worsen.
How to clean marble tiles
You can clean marble tiles with water and a soft microfibre cloth, being careful not to scrub the surface hard, then wipe dry. Alternatively, if dirt has built up, dilute a gentle dish soap with warm water and use a soft cloth.
If you're removing a stain, spray the stain with water, cover with a thick paste of baking soda and water, and leave covered with plastic clingfilm for 24 hours. Use a damp cloth to wipe the solution away and repeat if the stain is still there.
Expert tips on cleaning bathroom tiles
Lynsey Queen of Clean keeps it simple, 'Use a small hard brush to scrub the grout and the tiles. Rinse with warm clean water and then buff dry.' And for bathroom floor tiles, 'Use a solution of warm water and detergent to scrub all tiles and the floor.' Jobs a goodun'.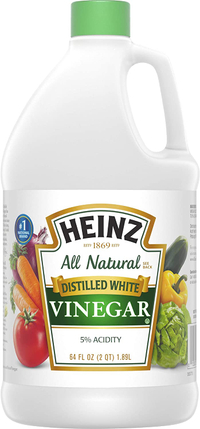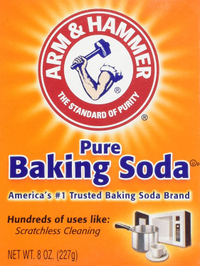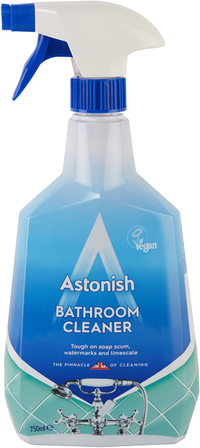 Astonish Bathroom Cleaner Trigger Spray, 750ml
We're a big fan of natural cleaning products, but we think Astonish Bathroom Cleaner is a great option if you're looking to clean bathroom tiles.
Just remember to avoid using on marble and other porous materials as it could damage the surface.
Watch them sparkle!