Organizing any space always starts with a tried-and-true principle: having a place for everything, and keeping everything in its place. That being said, fitting in everything you need and keeping it neat and tidy can be a tall ask when you're dealing with a particularly tiny space.
In order to help you find the closet organization ideas that work best for your space, we spoke to a handful of organization and decluttering professionals to get their best tips and ideas on staying organized in even the tiniest spaces.
1. Be strict with what you store.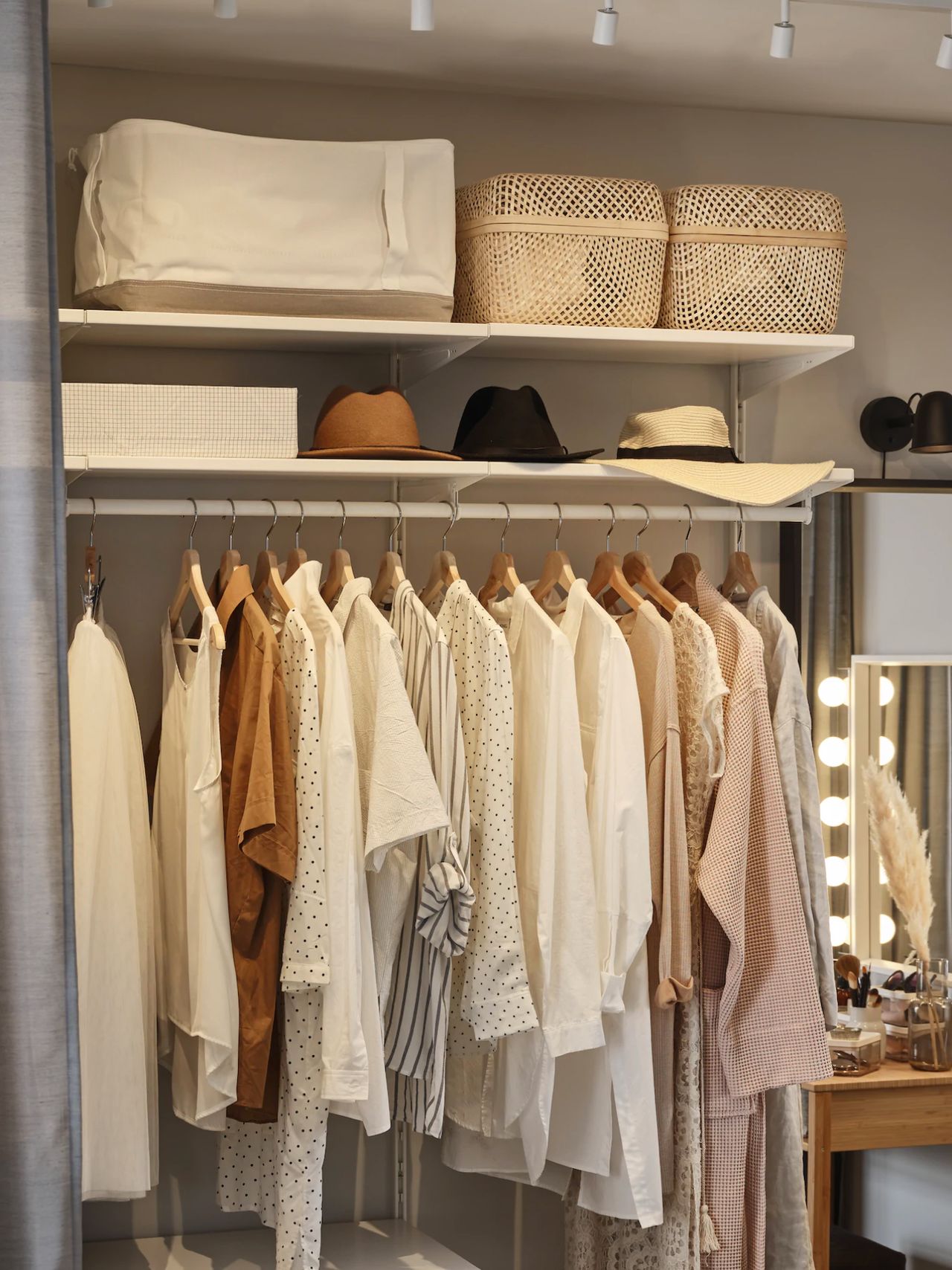 "If that small closet is supposed to be the coat closet and somehow the vacuum lives there as well, either your definition needs to be adjusted or the vacuum needs a new home," says Lauren Williams, certified professional organizer. "If you have six broken, you-meant-to-discard-them toasters in the space, maybe they need to finally be let go."
2. Create easily accessible storage.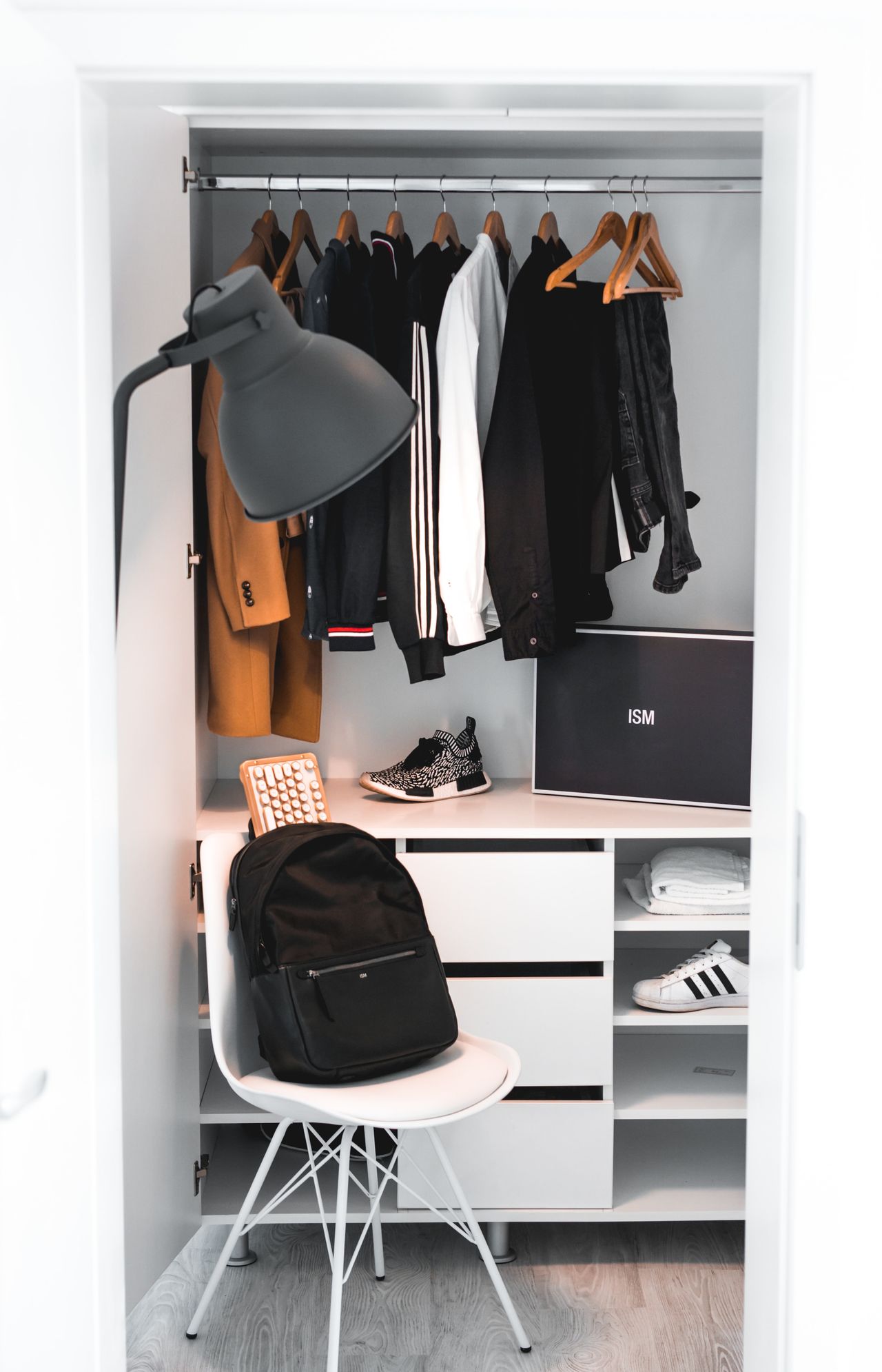 That said, small spaces are often spaces where storage tools can make a significant difference in increasing your capacity, your effectiveness in getting at your stuff, or both. For example, people routinely pile bins on top of each other in a closet, making getting at the bottom bins difficult. "Sometimes a shelving unit in a closet can eliminate that issue and allow you to store more items/bins in the closet because you can group items more effectively and/or stack things a little higher," says Williams.
Don't forget: you can buy closet organizers that are specially designed to maximize the space you have at hand. See our shopping roundup for our favorite buys.
3. Consider multi-use hangers.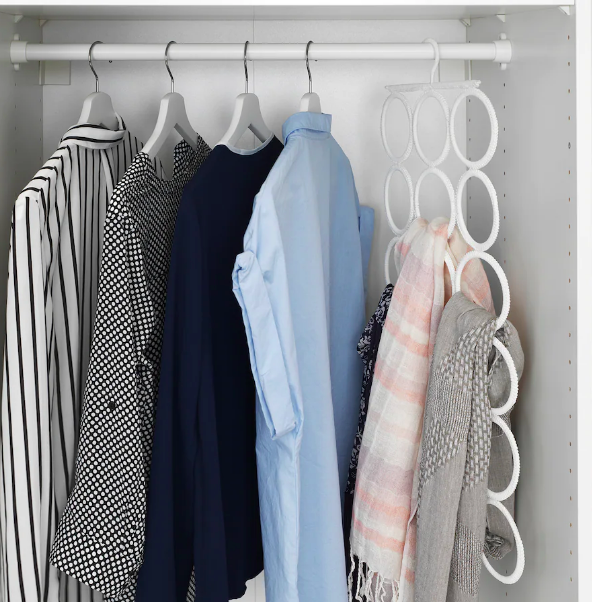 According to Williams, there are multi-tiered hangers for various kinds of clothes which increase your hanging area in a small closet that make a huge difference when used in a small closet. "There are dividers which clip onto closet shelves, giving you just a little more control for items like linens," says Williams. "Hanging pockets for shoes can also be used for anything from gloves and scarves to makeup and medicines."
Need to get the rest of your space in shape? Check out these organization ideas for every room in the house.
4. Choose your containers wisely.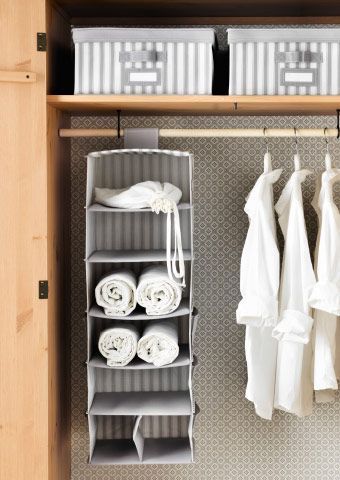 "I like to combine consistency and contrast," says Alex Varela, architect and general manager of Dallas Maids. "Consistency can be done by using multiple items of the same material, shape, and size (at least three of them). Contrast will add aesthetic value. This can be done by using an attractive material or color that stands out."
5. Give your storage bins space.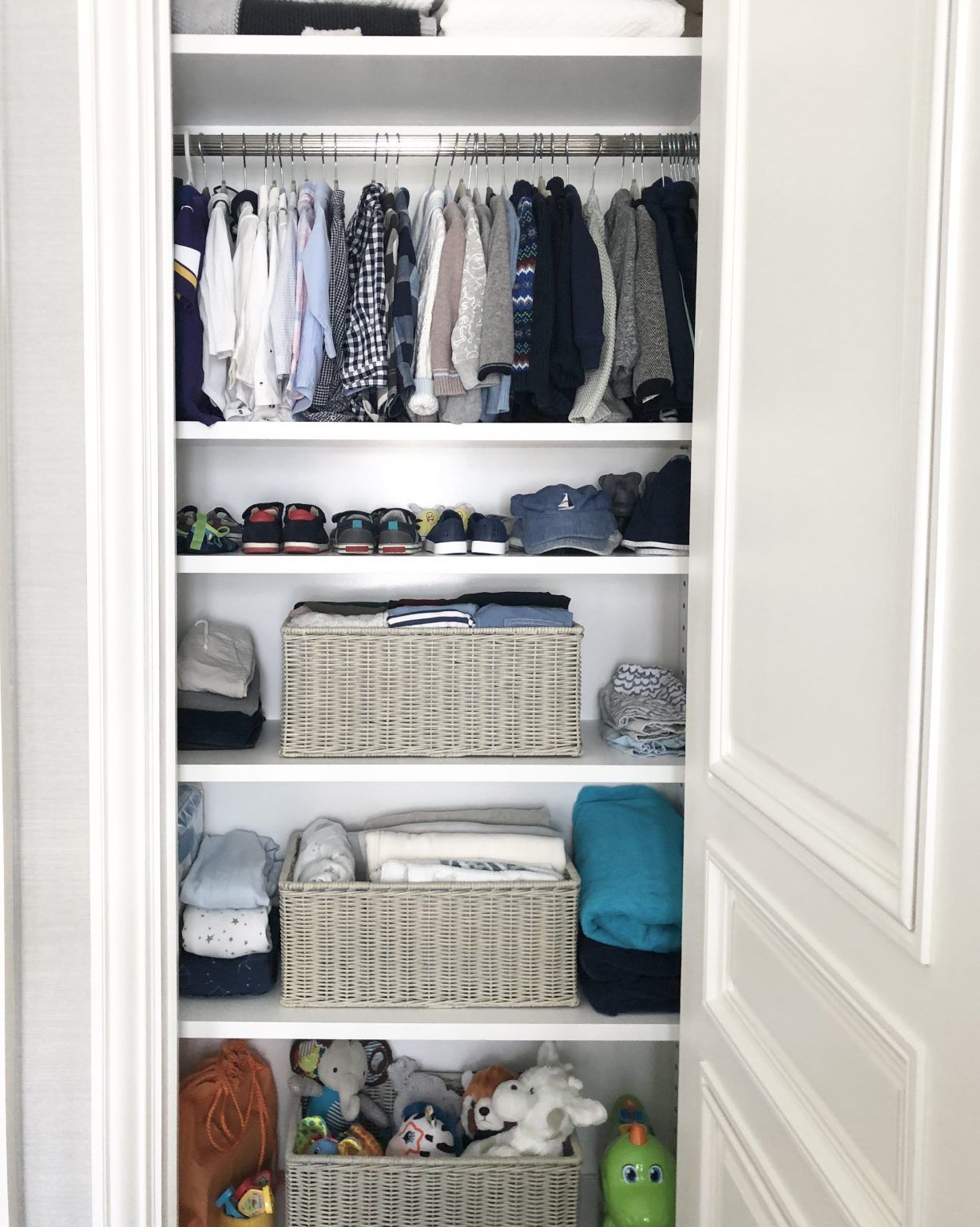 Varela says that if you are going to buy containers and place them side to side, it's important to let them breathe. Even if they're perfectly organized, if they're too close together, they will make everything feel small and cramped.
6. Refresh with paint.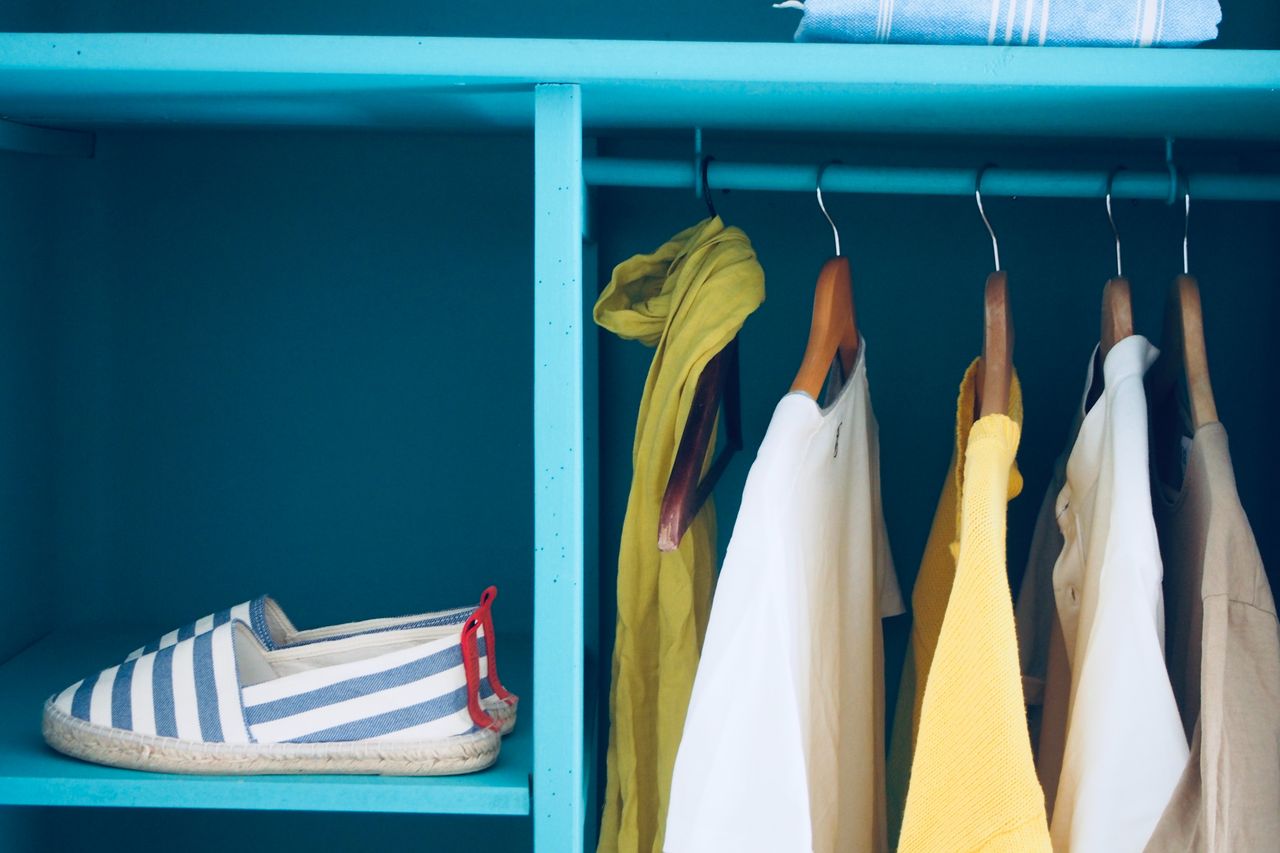 If possible, Varela suggests painting your closet with brighter colors than the rest of the room. Not only will it make your space feel much more fresh, it will also make everything feel bigger and lighter.
7. Create a garment gradient.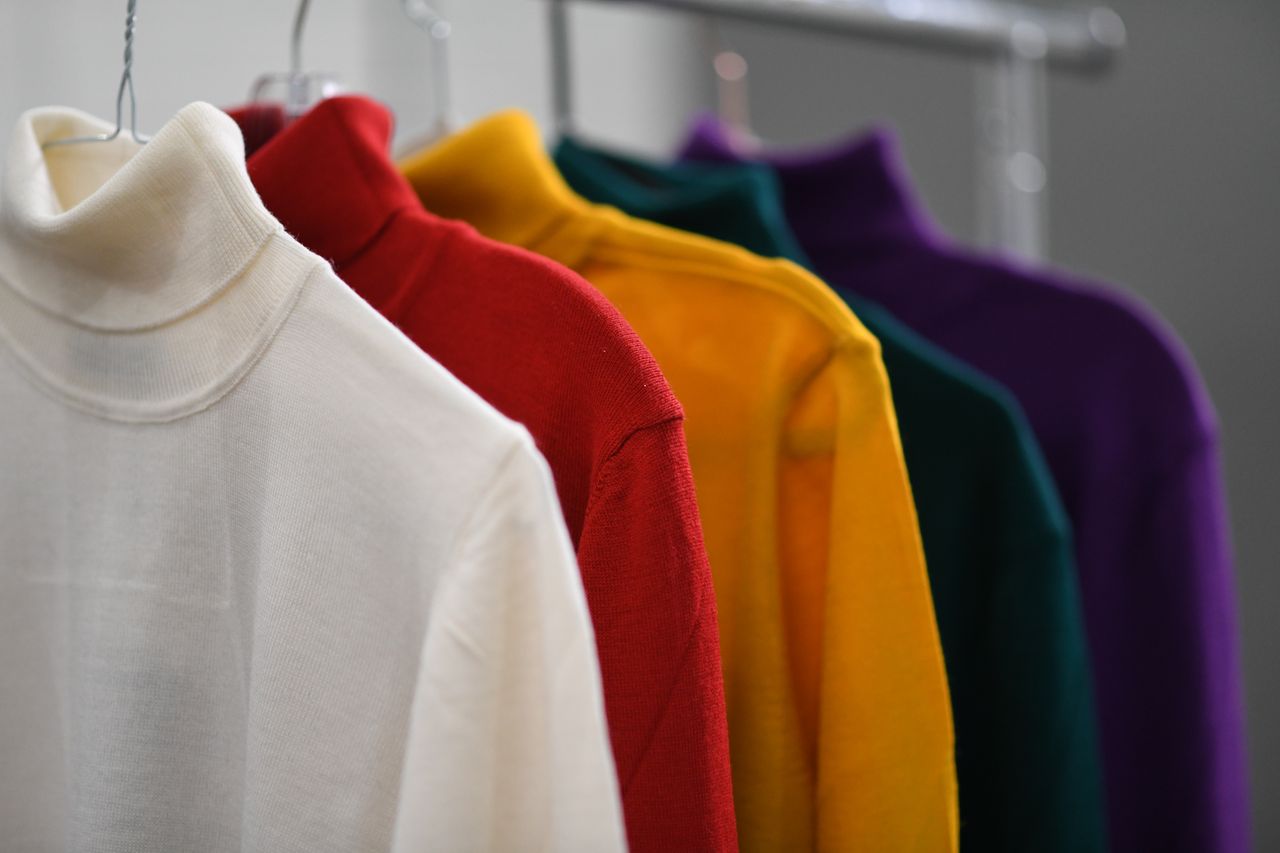 Consider sorting your shirts from darker to lighter, left to right—because that's the way we read (left to right), according to Varela, it's going to feel more pleasant and lighter as we go, when we "scan" our closet horizontally. Also, make sure your hangers are all the same type and material. It will create consistency and make everything feel organized.
8. Label your drawers.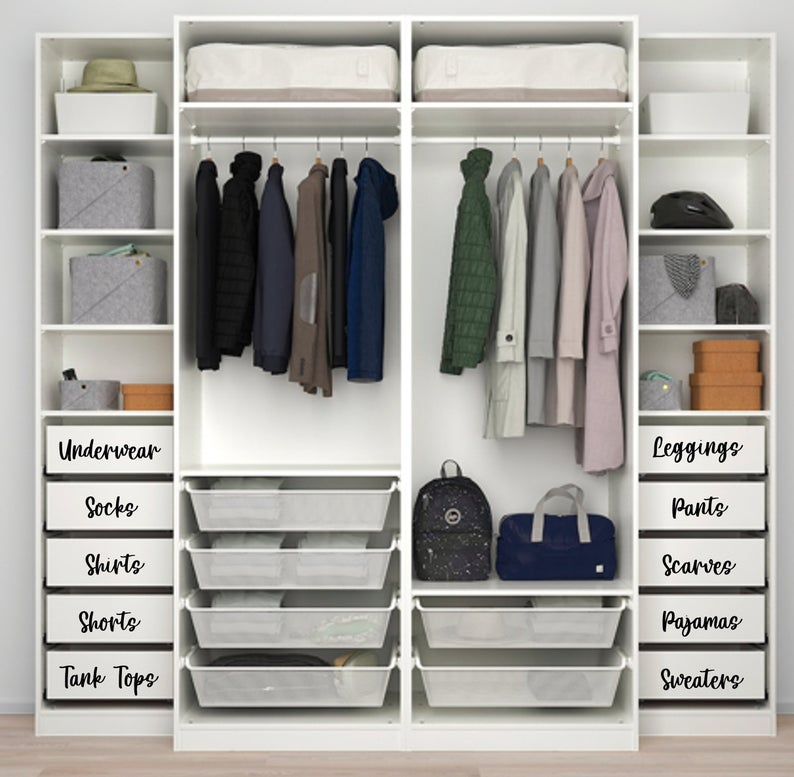 "I like using labeled compartments because, for me, if you have a particular place for each article in your closet, you will think twice before placing them somewhere else, and that's how it starts to get messy," says Varela. "On a similar note, naming your drawers would also be helpful to stay organized."
9. Keep your most used items at the front.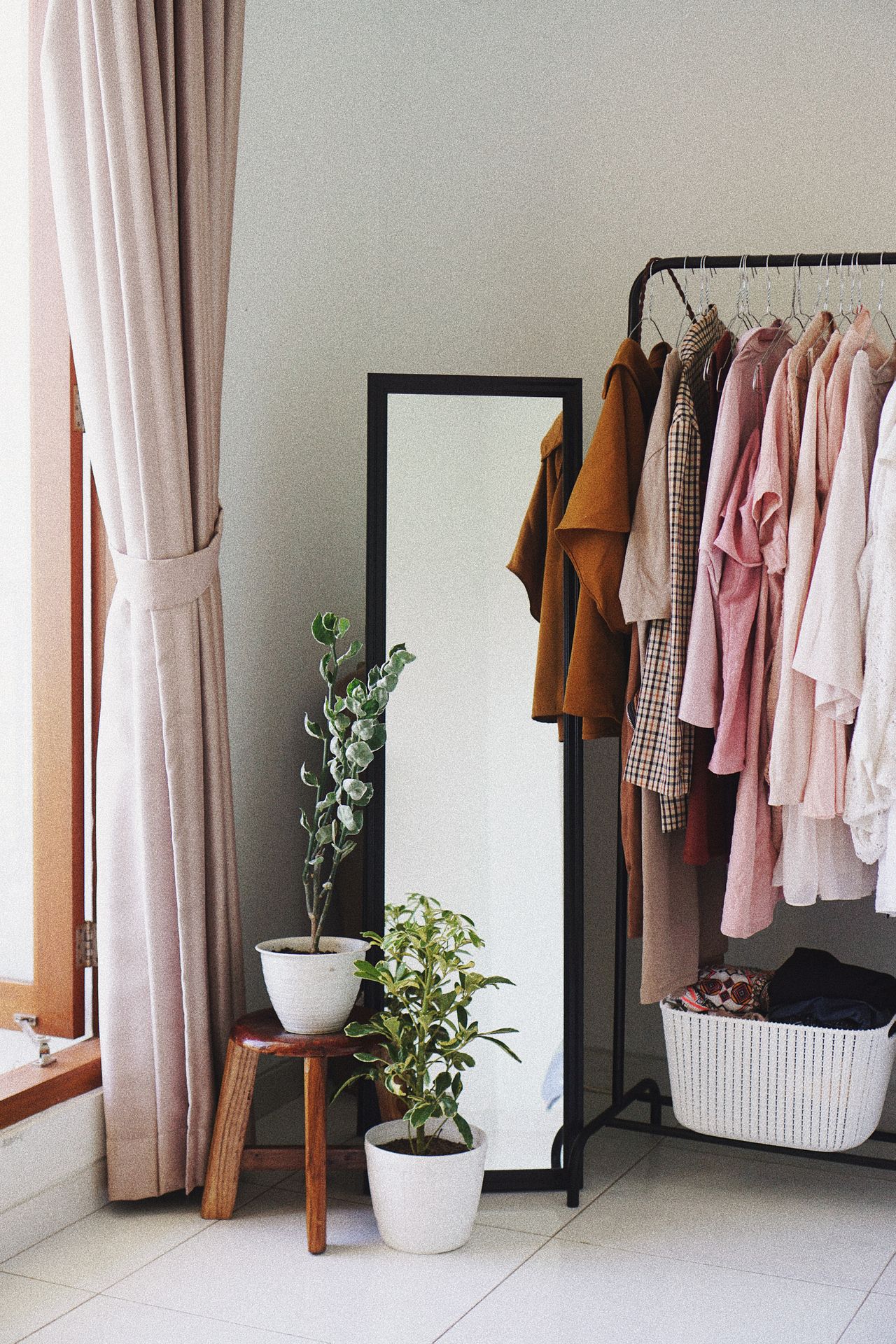 Varela suggests investing in organizers for your most prominent articles of clothing. For example, if you have lots of shoes, buy a shoe rack. If you wear a ton of pants and skirts, get a pants hanger rack. If you like to plan your outfits in advance, you could even consider picking up a separate garment rack for displaying your week's worth of outfits.
10. Don't be shy about removing the clothing rod.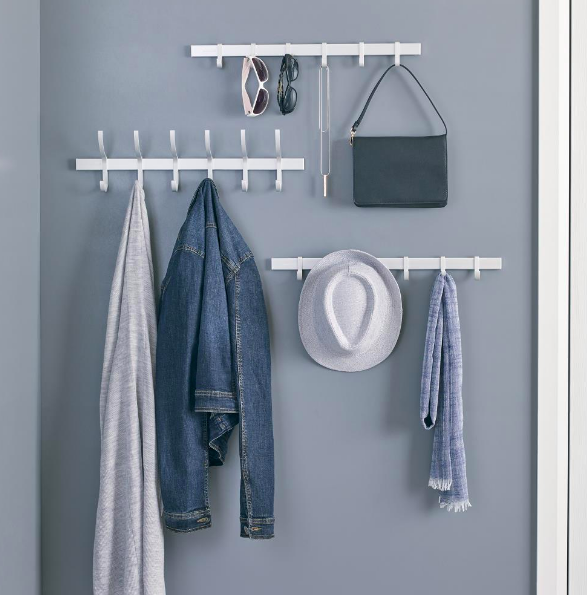 If you have a coat closet where hanging coats would block the rest of the storage space in the closet, you'll want to remove the rod so you can utilize all the space. Instead, Kyrie Luke, Founder of Healthfully Rooted Home, suggests hanging stylish hooks along the walls and placing your coats on the sides of the closet instead.
11. Consider a cubby.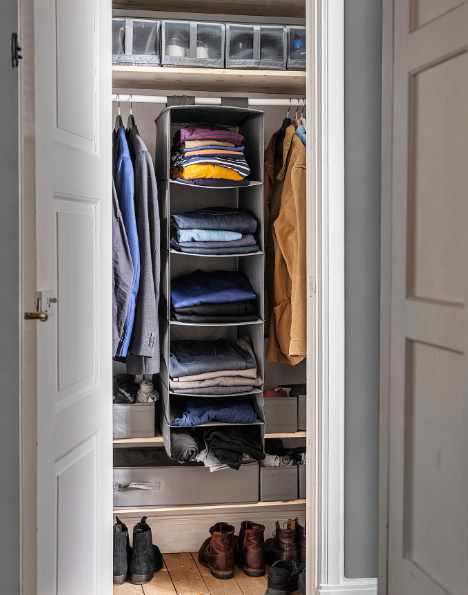 "If you have an under the staircase closet or a closet that is awkwardly shaped, consider putting a cubby-hole organizer or hanging cubby in the back so you can utilize that space," suggests Luke.
12. Choose clear shoe boxes.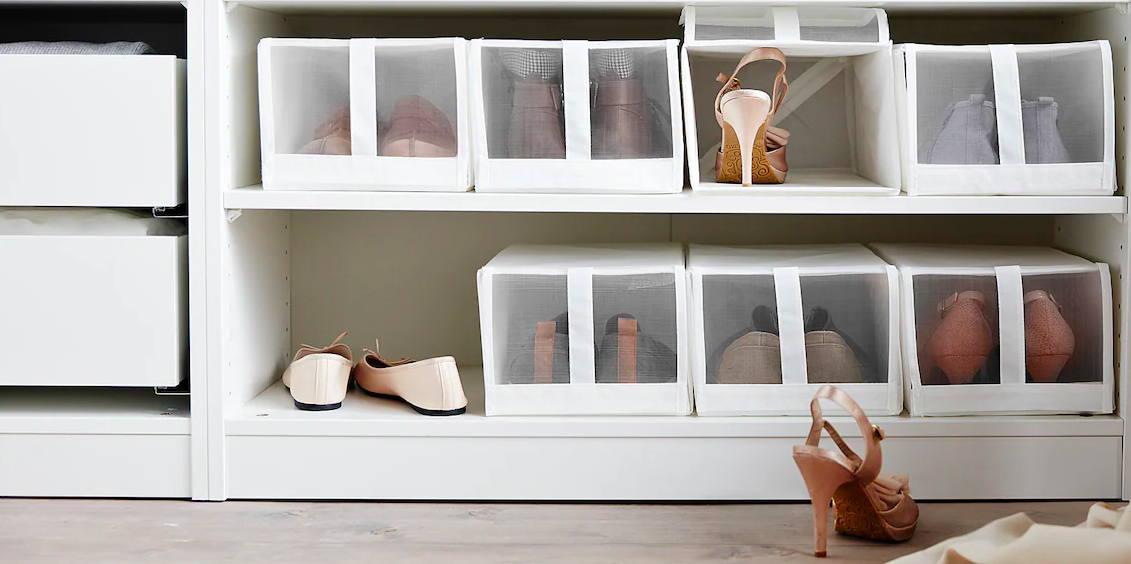 Some people like storing their footwear in shoe boxes. If you do, Eileen Roth, Author of Organizing For Dummies, suggests opting for clear so you can see the shoes and actually remember what you have. Roth's clients also like to take pictures and tape them to the front of the shoe box so they can see them clearly. These can stack easily on a shelf.