Oh Aldi, what are you doing to us? We knew it couldn't be long before you brought out your own version of the super popular, forever Instagrammed, velvet scalloped cocktail chair, but never did we imagine it would be this gorgeous and this cheap!
Yes folks, the day has come when you can pre-order this beauty for just £79.99! That is literally hundreds and hundreds of pounds cheaper than (just about) anywhere else we have seen a chair of this style (we're not going to lie, Homebase sells one in the same price ballpark). However, Aldi fans, you are all going to have to be super quick with this one, because this will sell like hotcakes (or more like a super glam, velvet cocktail chair that's under 80 quid).
Keep scrolling to see how you can get your hands on this VERY Specialbuy and make sure you check out our best armchairs buyer's guide for more fab buys. Our deals hub page is worth a visit too for loads more fab furniture offers.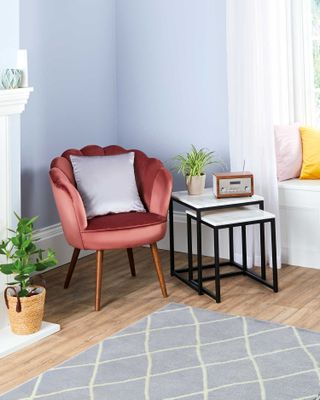 And there is it in all its glory. It's pink, it's velvet, it's scalloped, what more could you want? We love the tapered wooden legs too, giving it an even more glam Art Deco vibe. We can just see it now, popped in the corner of a living room, a cute printed cushion thrown on with a cool retro floor lamp standing next to it. Yes please.
And wait for it...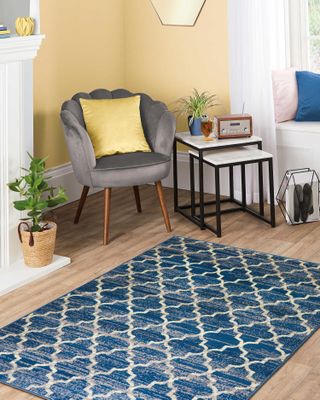 It comes in grey too! Of course it does, the most popular chair style deserves the most popular colour.
You can pre-order both the pink scalloped chair and the grey scalloped chair online right now, both just £79.99! They are not available to buy in-store so you will have to be very quick if you want to get your hands on one, we all know the deal with Aldi Special Buys once they are gone, they are gone...
Read more: