Netflix's Dream Home Makeover host and Instagram star Shea McGee is full of interior design inspiration (#goals). But turns out, her tips and ideas go beyond just making your home look good -- she's all about hacks to help your create a neat and tidy space, too. She recently shared a top tip for keeping your kitchen area clutter-free, and we are all ears.
Shea recently published an interview with Neat Method on her website, which included the useful hack. It simply involves using a storage basket to house pantry supplies you buy for different meals each week. Anything that isn't going in the fridge should be dropped into the basket when you get home from the store to make meal-prepping easy, and help maximize pantry storage.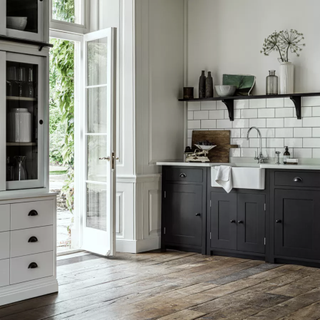 When Shea asked Neat Method about the best way to store food that doesn't need to go in the fridge, they said, 'If it's produce for meals to be made throughout the week, place it in a woven basket, for air circulation, and add it to your pantry.'
'We frequently create 'Dinner Prep' baskets for client pantries. All the shelf-stable ingredients for the week's dinners go directly from the grocery bag to that basket,' they explained.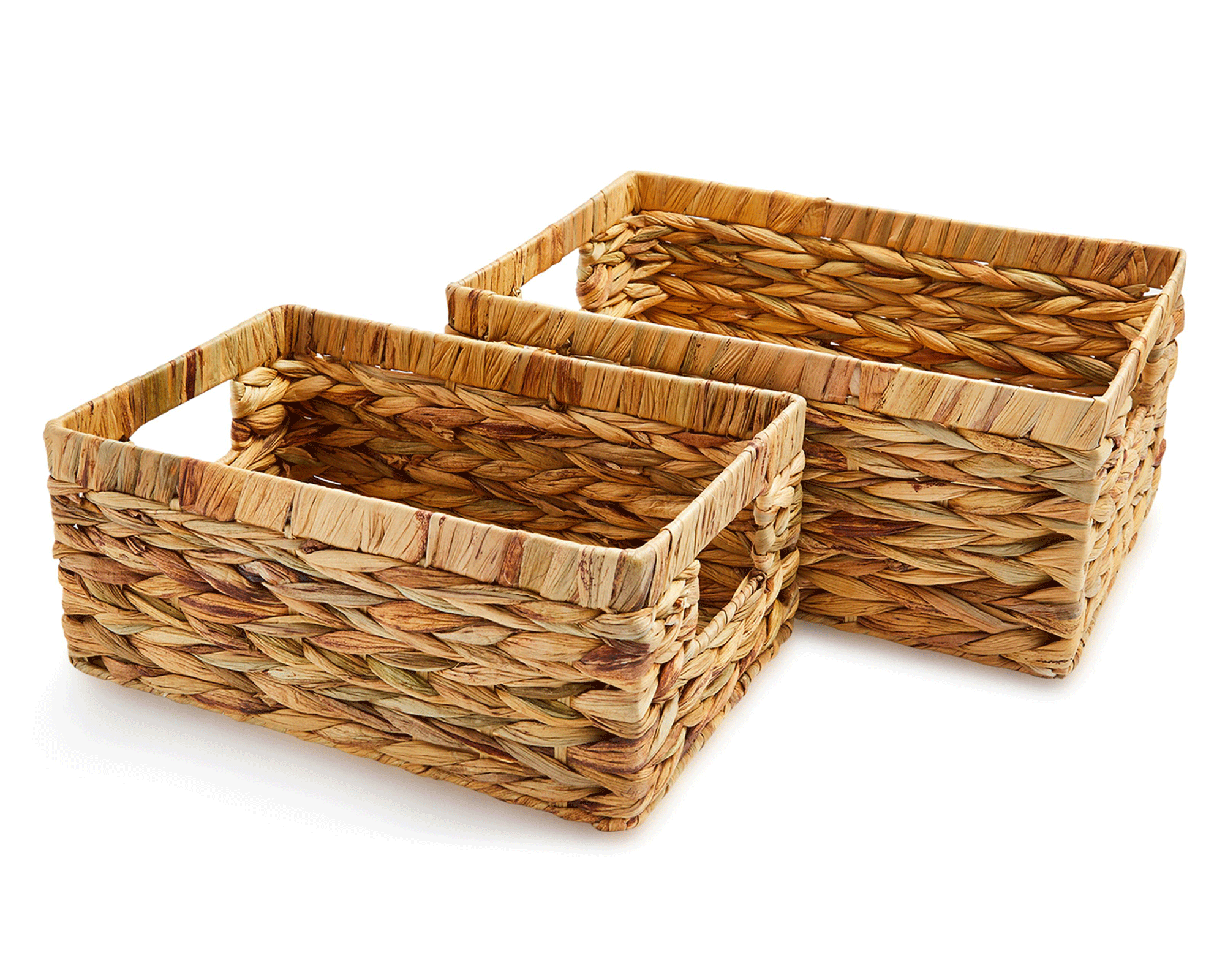 See also: Shea McGee's top tips for decorating on a budget
This seems like a great way to avoid overflowing cabinets and will mean we're less likely to forget about some of the groceries we've bought. Having your Trader Joe's haul in a basket might also highlight the things we're repeatedly not getting through or buying duplicated of, helping us reduce our food waste. And hey, if we can use it as an excuse to buy a beautiful storage basket, then we're certainly not complaining.
If you're looking for other ways to keep your kitchen organized, a kitchen cart can be a great way to add a little more storage if you have the space. You can find some really stylish versions at places like Wayfair and as they can be wheeled around they're useful for when hosting.
Alternatively, try clear food jars, so, as with the storage basket, you can always see your cupboard supplies easily. We love tiered shelves that make the most of a deeper cupboard, and lazy Susans are great for stowing away spices and sauces.
See also: Shea McGee's go-to paint color
Shea and her with her husband Syd founded homeware and furniture brand Studio McGee in 2014 and share updates on their Utah home on their Instagram account with their 2.4 million followers.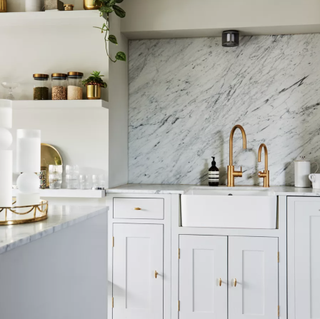 Watch Dream Home Makeover on Netflix to see their breath-taking designs brought to life in people's homes.