Searching for some over door storage? We always want more, don't we? And we're not talking about egg nog or mince pies (though we always want more of those). Storage space is a premium in pretty much every household, particularly in flats or homes without a loft or storage cupboards. So, how to maximise floor space without throwing your belongings away? Buy some over door storage.
We've done some shopping to find six good looking (and super practical) buys for your home – for everywhere from your bathroom to the kitchen and a bedroom.
Keep scrolling to be inspired and get your home organized in time for Christmas.
See our bedroom storage ideas page for more great space-savvy suggestions.
1. Over door storage with hooks and shelves – for anywhere in your home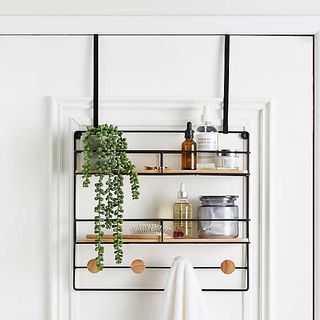 Multi-Purpose Bamboo Over Door Storage Basket | £20 at Dunelm
Pretty and practical, this over door storage basket has a mix of shelves and hooks – for holding your fave beauty products and your dressing gown at the same time. Use it anywhere in your home from your bathroom for your towels and shampoo to your kitchen for aprons and spices. Or, your bedroom for coats and knick-knacks. Made from iron and bamboo, it's built to last.
2. Over door storage for your bathroom door - for towels, dressing gowns and more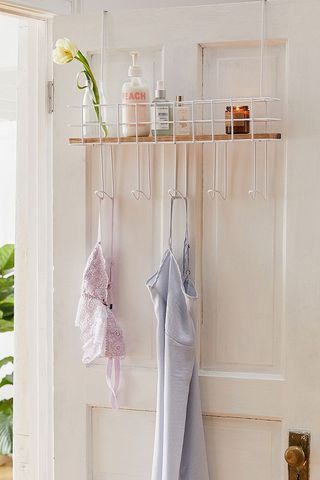 Devon Over-The-Door Multi-Hook Shelf | £40 at Urban Outfitters
We love this over the door storage from Urban Outfitters! Great for hanging towels, dressing gowns and even clothes on, it also features a shelf for cleaning products or beauty buys. Use it in your bathroom for added storage without the fuss of drilling.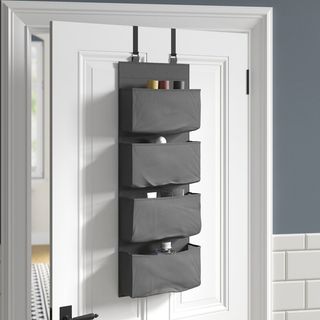 Hanging 4 Tier Overdoor Organiser | £13.49 £10.99 (save £2.50 at Wayfair)
Should you have little space for storing things in your home, this can pretty much go anywhere and it hides everything. From your tampons to medication, random gifts from over the years and more. Basically, it's great for anything you don't want on show. Oh, and it comes in a huge range of colours.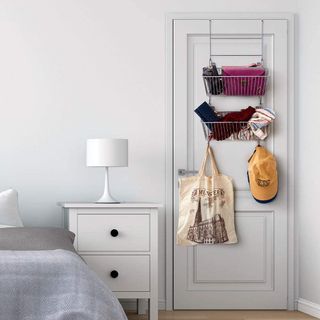 EZOWare Over the Door Storage Organiser | £34.99 at Amazon
Serious lack of kitchen cupboard space? This metal storage organiser means you can store more food. It will fit over a door with a width of up to 5 cm and it has a rust-resistant powder-coated finish.
5. Shoe storage for your huge (yet impressive) collection...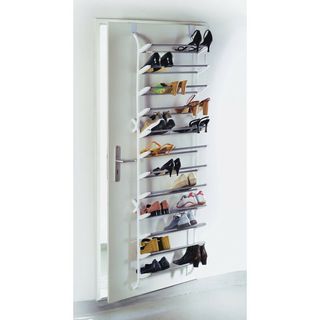 Symple Stuff 36 Pair Overdoor Shoe Organiser | £24.17 at Wayfair
This over door shoe organiser is great for families. Or, if you have a rather sizeable shoe collection. It hides them away, frees up floor space and it's easy to hide. Oh, and it's a bargain.
6. Over door storage for your kitchen cupboards – to keep your cleaning products organised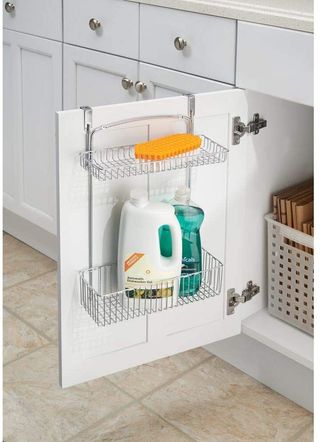 mDesign Over Cabinet Stainless Steel Wire Storage Organiser | £14.07 at Amazon
Make space for cleaning supplies with this clever over-door storage. Made specifically for kitchen cupboards, pop big bottles on the lower shelf and brushes and cloths on top. Sorted!

Also see: