Mrs Hinch, also known as Sophie Hinchcliffe, is the source of unmissable cleaning advice. And of course we're among a legion of fans of the tips she delivers on Instagram. But the cleanfluencer doesn't just provide the Hinch Army with top strategies for making everything hygienic and sparkling. She's a source of plenty more interiors and garden know-how besides.
The Insta sensation recently shared the secret of the perfect pleats in her curtains at the request of fans. And, as fellow admirers of the amazing regularity and fullness of the waves in her window dressings, we wanted to pass on the inside track. Scroll down for the secrets of Mrs Hinch's fabulous curtains, and if you're after more decorating inspiration for your home, take a look at our living room ideas.
How to get perfect curtain pleats like Mrs Hinch's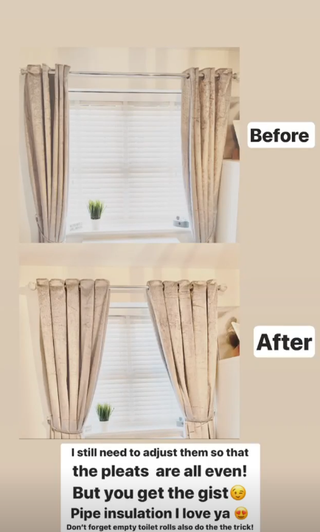 1. The curtains Mrs Hinch transforms are eyelet versions. These curtains hang directly from a compatible curtain pole on to which their metal rings are threaded. The design creates even, soft pleats of curtain fabric, but they aren't the fullest of pleats. The secret to those is, as the Instagrammer revealed, pipe insulation.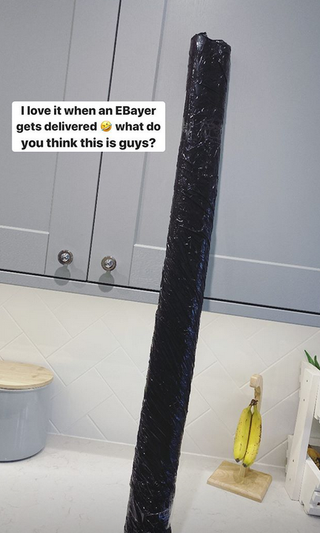 2. It certainly isn't glamorous in itself – but pipe insulation can definitely up the glam factor of your window and is key to the lavish look Mrs Hinch creates for her curtains. She buys hers on eBay. Which size to buy? Mrs Hinch recommends the largest so it slides easily on to the curtain pole.
3. The next step is to cut the pipe insulation into equal sized pieces. These are going to be slid on to the pole between each curtain eyelet, which is what makes the pleats even, so you can count up how many you'll require for your curtains. Mrs Hinch needed 10 for the curtains at her window.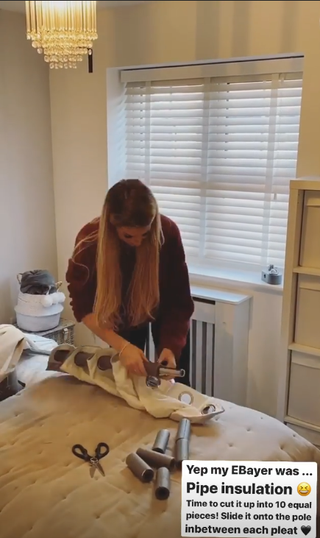 4. You'll need to take the curtain pole down to slide the pipe insulation in between each pleat, following Mrs Hinch's example. That's the secret of the even pleats – with regularly sized sections of pipe insulation in between you can't go wrong.
5. Want to sort your curtains out now without ordering pipe insulation? Mrs Hinch suggests the cardboard tubes from the centre of toilet rolls as an alternative. All done? Full, even and beautifully draped the Mrs Hinch way are yours.
Read more: