Joanna Gaines has shared a secret to making the perfect kitchen focal point – the centre of interest in a room. The interior designer and Magnolia co-founder reminds us that if you want to make a serious statement in this sociable space, antiques are your best friend.
While it may take a little patience (not to mention hours scrolling through eBay), knowing how to mix antiques into your decor is guaranteed to take your home decor up a level and create visual interest.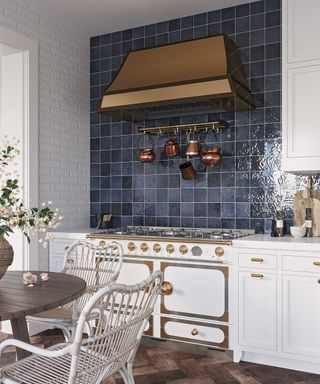 Joanna Gaines' kitchen focal point tip
Writing on her blog, Joanna Gaines says that incorporating antiques – which she calls 'inspirational pieces' – help bring the rest of your interior design ideas together in the kitchen. Shopping for antiques can feel daunting, but if you're brave enough to hunt down unusual pieces that you love looking at, you will always reap the rewards.
'One of my favorite things to do is go antique shopping at off-the-beaten-path shops and flea markets,' says Joanna. 'I always get inspired when I see pieces from the past.'
The Fixer Upper star adds that antiques 'all have their own story, and there is just something about a piece that isn't mass-produced but one of a kind.' We couldn't agree more.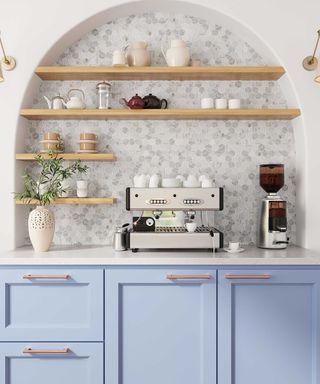 Vintage jars and coffee sets, antique furniture and rugs will all add oodles of character and history. Joanna Gaines mentions one special antique she has incorporated into her kitchen ideas, a communion table that came from an old church. 'Underneath the countertops was a container that held the holy water,' she explains.
'I just love this piece because of its story and the detail. It is now the focal point and anchor for my kitchen,' Joanna says.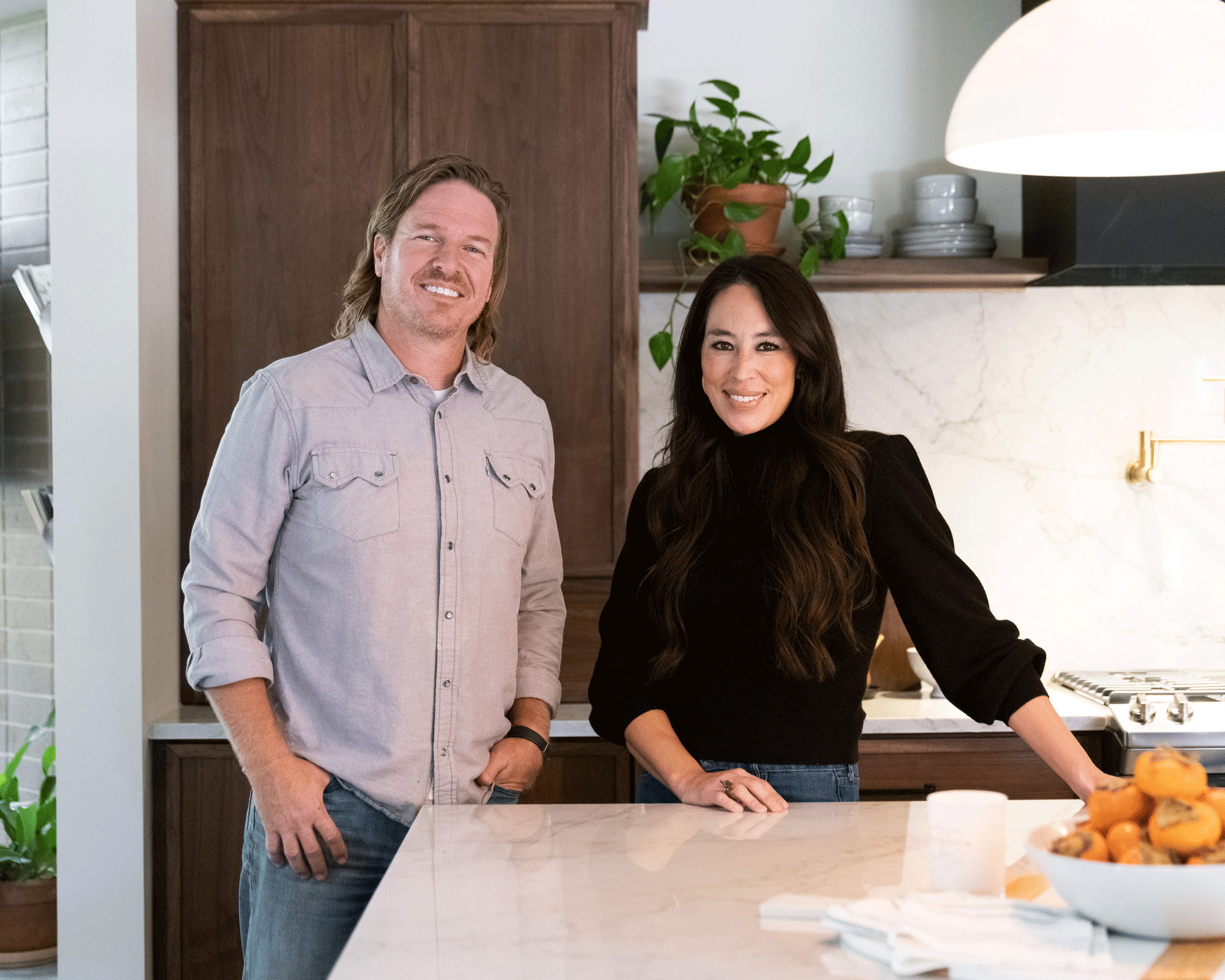 Once she found a place for her communion table, the rest of her kitchen simply fell into place. Whether it's a huge old wooden table, a battered sofa, or some gold-framed artwork, old flea market finds with stories to tell are the perfect juxtaposition to more modern pieces.
Work out what you'd like to be your statement piece, and check out second-hand furniture stores and online selling sites. Just be prepared for it to take a while...