Slow cooker season is here, and this Crock Pot deal shouldn't be missed by those who love a hearty meal come autumn and winter. In celebration of Crocktober, as it's being called, Amazon is selling two Crock Pot models at a discounted price – one for £34.99 and another for £55.99. What's not to love?
Even better? These prices are so low, come Black Friday they'll be hard to beat. You're better off bagging this bargain now, before the busy sale season starts and they sell out.
Don't miss our best slow cookers in our buyer's guide, plus we've got some gorgeous Crock Pot slow cooker recipes to share, too. In the meantime, scroll for more info on Amazon's Crocktober Crock Pot sale and to purchase.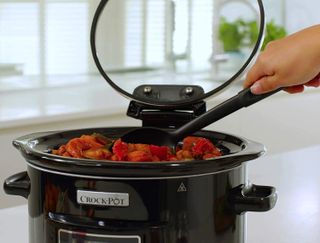 We think these Crock Pots are the best slow cooker option for families. Why? Both models on sale have a large capacity, ranging from 4.7 litres to five litres – this can serve five people a hearty meal with ease. Both models also feature a digital timer which has a LED countdown display to make your life easier.
What else do we love about the trusty Crock Pot? It can be used to cook a number of hearty meals from soups to stews, but also for dessert! Now we've got you interested...
Both Crock Pots sold at Amazon currently have a huge amount off their price tags for today. See both deals below.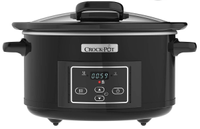 Crock-Pot Lift & Serve Digital Slow Cooker | Was £59.99 now £34.99
This Crock Pot may be the least expensive of the two, but it still packs a punch. Its 4.7 litre capacity can feed a family of five while its bowl is also dishwasher safe for easy cleaning. It features a hinged lid to make stirring and adding ingredients easier while also reducing worktop mess. What do we love the most? It has three different heat settings including a Keep Warm function.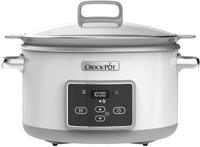 Crock-Pot CSC026 Duraceramic Saute Slow Cooker | Was £109.99 now £55.99
This Crock Pot is an ideal choice for those who need to feed five adults, as it has a huge five litre capacity and it's also oven and grill safe. For those with little to no cupboard space, the design of this Crock Pot won't make an eyesore of your kitchen worktop, and it's also scratch resistant. It's easy to wipe clean, it features a Keep Warm function as well as two heat settings. Oh, and there's 49 per cent off right now.