H&M online (opens in new tab) is looking to inspire us all — and our home decor. Hot-off the-heels of their wildly successful For the love of craft collaboration, this week, the brand is releasing the next installation titled, For the love of art.
This collaboration teams up with three amazing artists all over the world to create nothing short of a love letter to women everywhere. Starring energetic illustrated cushions for the best armchair, chic ceramics, and even striking posters, there is something for everyone in this new collection.
But if you're wondering which one might best fit you best? We've broken each of the three artists' pieces within H&M online's collaboration below.
The 3 artists spotlighted in H&M online's new release
1. Sacrée Frangine
Inspired by feminine themes, Sacrée Frangine is rooted in Paris and brings together childhood friends Célia Amroune and Aline Kpade.
Together, these design partners use their minimalistic illustrations to emphasize warm tones, paying homage to the beauty of sisterhood, motherhood, and womanhood alike.
With everything from decorative vases to the best candles (painted with a rattan lid!), the overarching goal of each piece is to inspire others to appreciate the beauty of life.
"Our pieces in the collection are gentle reminders to take time. Take time to dream, to contemplate a beautiful landscape, to smile, to spend time with people you love or miss," says the creative duo.
Our favorite Sacrée Frangine pieces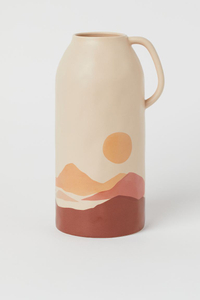 (opens in new tab)
Stoneware Vase (opens in new tab) for $39.99, at H&M
This tall vase (opens in new tab) offers a handle and a motif in harmonious colors inspired by Mediterranean shores.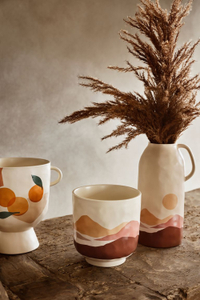 (opens in new tab)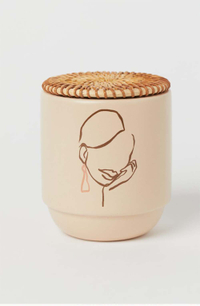 (opens in new tab)
2. Brunna Mancuso
Located in São Paulo, Brazil, Brunna Mancuso creates stunning work in her studio using different techniques such as watercolor, gouache, and acrylics — all reminiscent of her favorite motif: women.
"We are so powerful and delicate at the same time. I like to explore that in my work through the expressive brush strokes, the textures, the shapes, and colors. I'd love it if every woman on the planet felt as confident as the women I paint," she explains.
Our favorite Brunna Mancuso pieces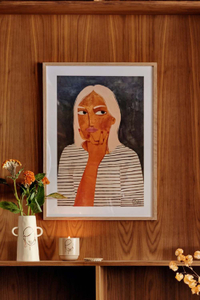 (opens in new tab)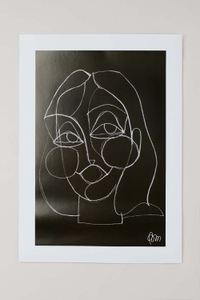 (opens in new tab)
Black Illustrative Poster (opens in new tab) for $29.99, at H&M
This poster featuring an illustration of a woman in black and white would seamlessly elevate any living room — or paired next to the best dining room table.
3. Diana Ejaita
Diana Ejaita uses her visual language of Italian-Nigerian to inspire her vibrant and unique findings. Her use of silhouettes in dramatic and contrasting colors has put her work on the cover of the world's most respected magazines, telling us stories of lineage, culture, and nature.
"For this collection, I was thinking of people being in dialogue with the environment; messages that inspire us to make choices that consider nature. I think these types of reflections are fundamental nowadays."
Our favorite Diana Ejaita pieces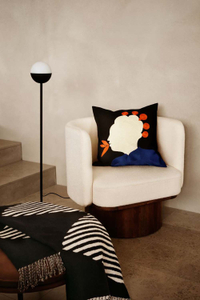 (opens in new tab)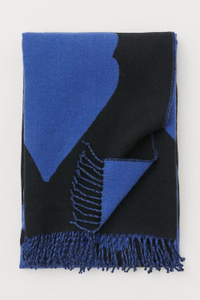 (opens in new tab)
Patterned Wool-blend Throw (opens in new tab) for $69.99, at H&M
This reversible jacquard-weave patterned throw (opens in new tab) features imagery of Italian-Nigerian artist Diana Ejaita is both vivid and unique and available in two shades.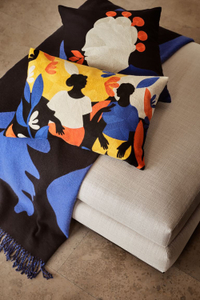 (opens in new tab)
Embroidered Cushion Cover (opens in new tab) for $39.99, at H&M
Give the best mattress a lift with this rectangular cushion cover (opens in new tab). With an embroidered motif at the front and vibrant colors all around, it's the missing piece everyone needs.