The options are endless when it comes to using decorative knots as home décor. They're a transformative piece. You can use one on a bookshelf to keep books from moving, pair it next to the best armchair for instant elevation, or place it on top of your coffee table books for a high-end look.
No matter where you place it or what it's placed next to, decorative knots don't just work but work well. To the point, you will want to incorporate one in every bedroom, living room, and dining table in your home, which would be great, except for one tiny detail.
The one abstract knotted design we're lusting after from Lulu & Georgia? It's not only a little out of our budget, but a lot. This stunning selection rings in at $438. And, if you also think an investment such as the best coffee table or one of the best TVs is a wiser choice, you're not alone.
Which, of course, is why we've gone ahead and found not one but five decorative knots that dupe this original one. Talk about a problem and a solution.
These decorative knots are dead-ringers for the original version: you won't even be able to spot the difference.
Continue reading to see.
The Lulu & Georgia decorative knot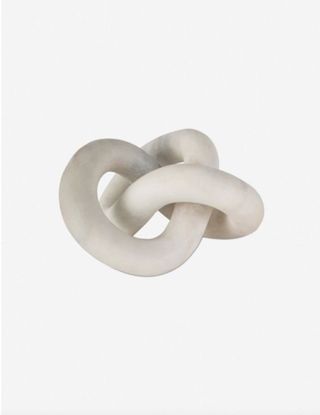 5 decorative knots to rival Lulu & Georgia
1. This spot-on doppelgänger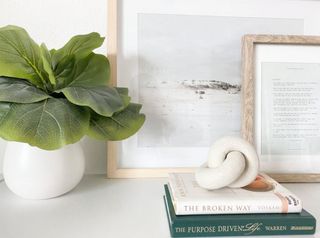 2. Go back to black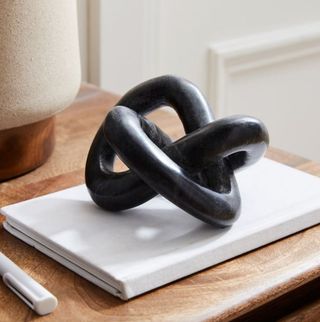 3. This off-white selection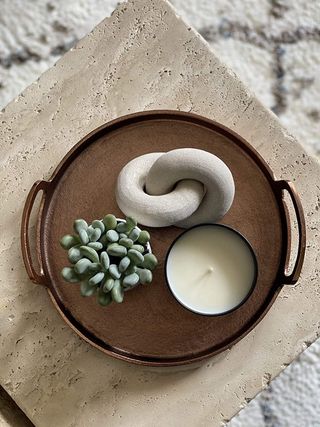 Clay Knot Sculpture for $60, at Amazon
Versatility reigns supreme with it comes to this off-white textured choice. The aesthetically pleasing piece will finish over any space while also having the capability to work as a stand-alone on coffee tables and bookshelves.
4. A ceramic version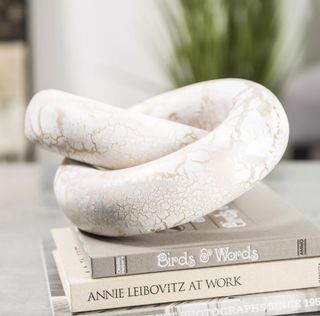 Decorative Ceramic Links Sculpture for $113.99, at Wayfair
Create depth and personality by adding this hand-painted clay ceramic decorative knot to your tablescape. The interlocking design has its own eclectic element that achieves an ambiance all your own.
5. This contemporary choice