Looking for pendant lighting ideas? You've come to the right place! We love a good pendant light, but they're tricky to style if you don't have a classic island you can hang them over. That's where we come in! We've rounded up our favourite ways of incorporating pendant lighting in almost every room, so you can design a lighting scheme that incorporates stylish pendant lights as a key feature.
Check our ideas out below, then read more lighting advice and inspiration.
1. The classic: pendants over an island
To ease you in, we've started off with an easy one: the classic pendants-over-an-island move. Not only does this make for a great focal point in a kitchen-diner, it's also practical – the pendant lights act as task lighting for island-related jobs like food prep, and can double up as mood lighting if you're hosting a drinks evening.
Opt for a contrasting colour or texture to your kitchen units or dining table – we love the shock of basketwork against the black of this kitchen.
2. Make an impact with one statement pendant
Gone is your average ceiling light: in this day and age, if you're sticking with one light, eye-catching is the only way to go. To make a statement, you don't necessarily need to go big – though in Scandi-industrial style spaces like this one, it can be a dramatic focal point. You could opt for a chandelier, instead, which surprisingly works in almost any space, modern or traditional – or look for architectural styles like the Sputnik-style Parity brass ceiling light, £195 from John Lewis & Partners.
Check out the rest of this moody Scandi-style home.
3. Use pendants in place of bedside lamps
As much as we love a good bedside lamp, they take up a lot of room on a tiny bedside table – and if you're a restless sleeper, they're in danger of being knocked straight off. We love this idea of using pendant lights instead – not only are they practical, but they help frame a bed and make a focal point of the wall behind it. These rattan pendants are gorgeous, but we're equally fond of an Edison-style single bulb suspended by a long wire – that's industrial cool for you.
Get more creative ideas from this fixer-upper home by taking the tour.
4. Mix 'n' match with shape and height
We're in love with the way this homeowner has layered the lighting over her dining room table to create a totally unique look. Want to make it your own? Choose two or three pendants in different shapes and/or colours and arrange them so that they hang at different heights over a space for an instant talking point – we suggest over a dining table or coffee table. Our go-to combo: soft, rounded shapes in shades of the same colour for tonal perfection.
Read more about this monochrome home in our house tour.
5. Opt for pendants in your bathroom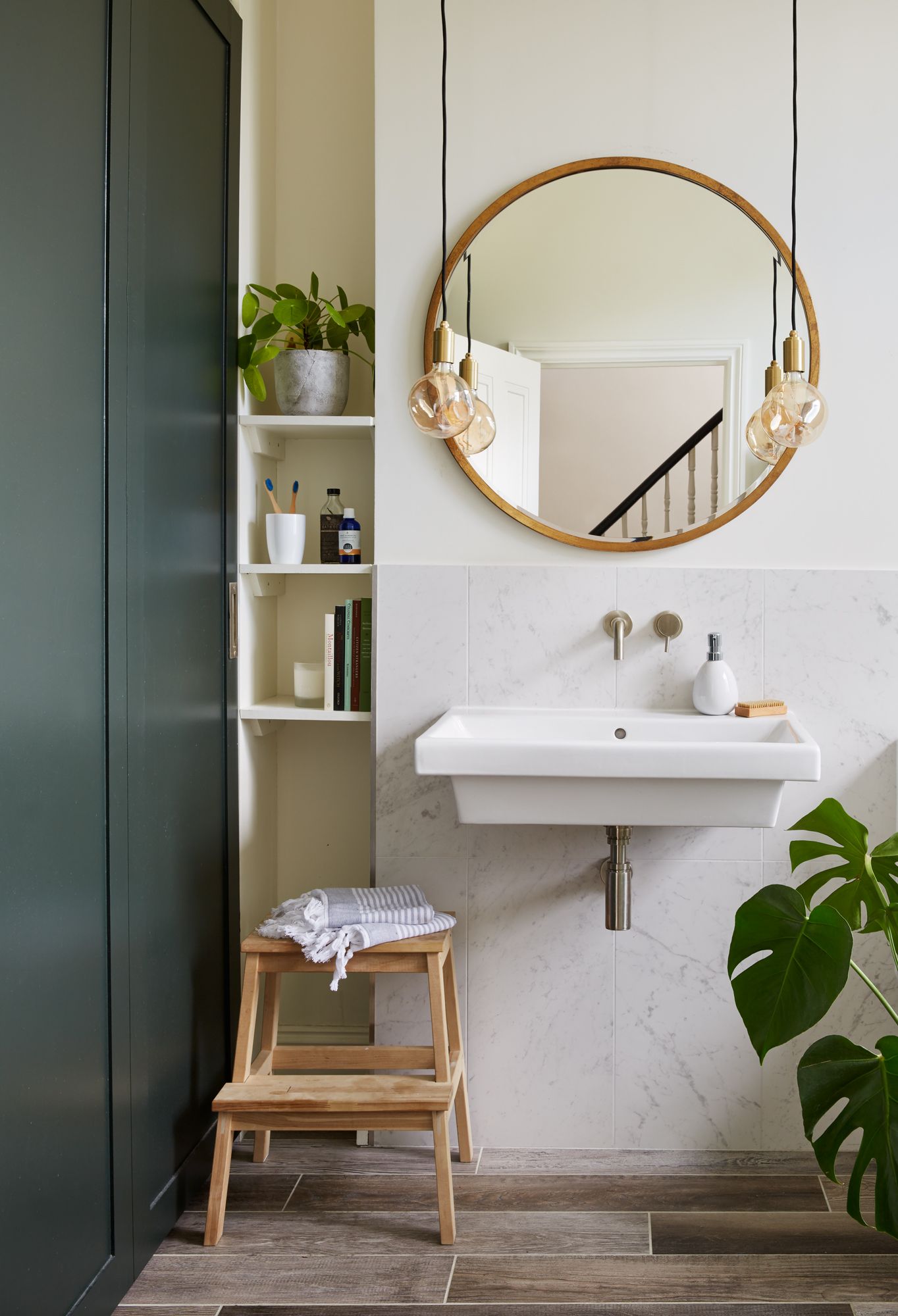 Why shouldn't your bathroom be as fancy as any other room in your house? We're campaigning for justice for bathrooms and advocating for better lighting schemes in our shower spaces, right now. Chandeliers make a sophisticated addition to a bigger bathroom, especially one with a roll-top bath (just tone down the rest of the period features to stop it looking a little too Downton Abbey), but we also love this use of pendants in place of wall lights either side of the sink. Just make sure the fitting you use is compliant with regulations and suits the zone you're using it in – read our guide to make sure you're doing it right.
After you're done, head over to drool over the rest of this gorgeous French-inspired home.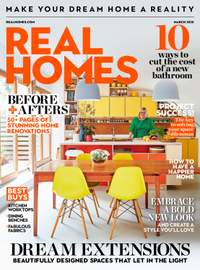 Want more from Real Homes? Subscribe today!
Subscribe to Real Homes magazine and get great content delivered straight to your door. From inspiring completed projects to the latest decorating trends and expert advice, you'll find everything you need to create your dream home inside each issue.
Read more: