Real Homes here, coming at you with some much need escapism in the form of sales shopping. Call us shallow you might, but we have been so uplifted to see how many of you are using this time at home to start projects, finish projects, do DIYs and revamp your homes.
So we have done what we do best and scoured the H&M sale to find some lovely bits that you can treat yourself to that will update your bedroom and just make it feel like a space you are really happy to spend time in.
If you are finding sales shopping a great distraction right now (we hear you) head over to our deals hub page for loads more great offers. Check out our bedroom ideas hub page too for loads more inspiration.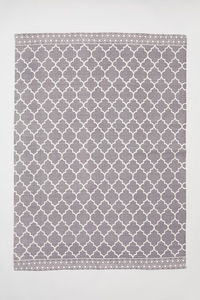 (opens in new tab)
Patterned cotton rug | Was £59.99 now £35 (opens in new tab)
This is such a bargain! This rug is huge and would be a great way to instantly add some pattern to your bedroom. It's still nice and muted though so doesn't have to be the main focus, would just give the space a nice freshen up.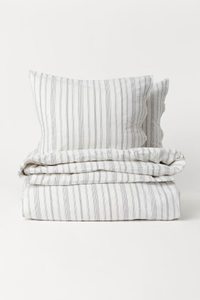 (opens in new tab)
Cotton duvet cover set | Was £49.99 now £25 (opens in new tab)
Because new sheets always make you feel just slightly better don't they? There are loads of lovely sets in the H&M sale, but we loved this striped one, gave us all the summery vibes.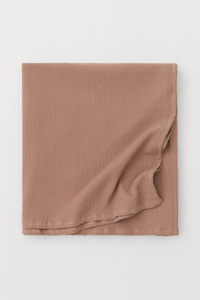 (opens in new tab)
Cotton muslin bedspread | Was £79.99 now £45 (opens in new tab)
We just love the colour of this and would actually look really nice with the striped bedding above. As well as this gorgeous dusky rose, this throw comes in a stunning light blue, both are perfect for a little spring bedroom update.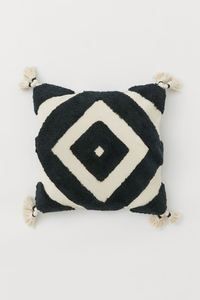 (opens in new tab)
Cushion cover with tassels | Was £19.99 now £10 (opens in new tab)
Love this! Definitely could give your bedroom a slight boho vibe and the monochrome would fit really easily into any existing colour scheme you have going on in your bedroom.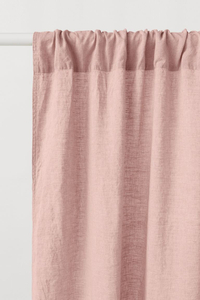 (opens in new tab)
2-pack linen curtain lengths | Was £69.99 now £49 (opens in new tab)
New curtains can give a room such a lift and these pink ones are a great way to add just a touch of colour. They are a lovely linen so will bring softness and a relaxed look to your room too.
Read more: