During Sleep Month, it's time to consider your sleep hygiene and get your sleep into check. When it comes to sleep, there are an overwhelming number opinions out there as to the best ways to improve your sleep. This time, we consulted seven sleep experts to the items they use to encourage better sleep.
In the last two years, a Sleep.com study has revealed that while our time in bed has increased, our sleep quality has progressively gotten worse due to the Coronavirus Pandemic, many participants citing increased stress and anxiety as cause for their insomnia.
While sleep starts with your sleep system— having the very best mattress, pillows and bedding that fit your needs— these sleep-expert approved picks will help lull you to sleep, curb insomnia, and ultimately optomize your bedroom for sleeping. It's time to take control of your sleep health, and these expert-backed tips are among the best places to start.
Sleep expert approved product recommendations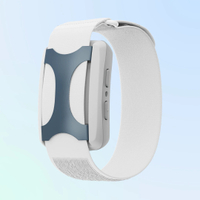 Apollo Neuro|$349 at Apollo Neuro
"Having been a practicing sleep specialist for 23 years, I have looked for solutions for improving sleep quality for my patients that were easy to follow and effective. Often I was left with the recommendations of Sleep Hygiene, and many different solutions with little to no data to back them up. I was introduced to the concepts behind Apollo and was intrigued since the science was so clear and pristine. I've personally been using it for over a year and have found significant improvement. Quite honestly Apollo has been a game-changer in my ability to focus, be present, and sleep on demand. My patients love the fact that Apollo is drug-free, has no negative side effects, and is completely effortless. If anyone out there is interested in getting higher quality sleep, then they need to incorporate this device into their daily living, like me." —Dr. Michael Breus, aka The Sleep Doctor, and an advisor to Apollo Neuro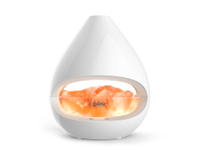 PureGlow Himalayan Salt Rock Lamp & Diffuser |$79.99 at Mattress Firm
"The red light they typically provide, along with the unique smell provide little cues to your brain that it is time sleep." — Dr. Chris Winter, sleep neurologist and advisor to Sleep.com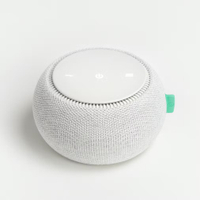 Tuft & Needle Snooze White Noise Machine | $90 at Tuft & Needle
"I recommend the Snooze to everybody. I have two, one for my home and one for travel. It's compact and easy to travel with. It doesn't create white noise, but brown noise like the sound of a fan." (editor's note: the Snooze uses a natural real fan to provide a consistent soundscape and mute interruptions) — JD Velilla, Senior Director of Sleep Experience & Technology for Tuft & Needle and Serta Simmons Bedding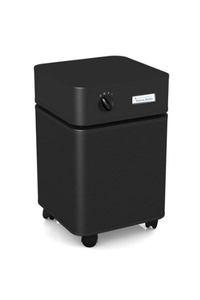 Austin Air Bedroom Machine Air Purifier| $995 at Allergy Buyers Club
"For the ultimate in clean bedroom air, I recommend the Austin Air 'Bedroom Machine'. Not only does it remove dust, dander, chemical gases, etc., but it's specifically designed to eliminate nano-size particles. This is especially helpful for individuals that suffer from COPD, snoring and nighttime asthma attacks." — Andrew Pace, Healthy Home Concierge and founder of The Green Design Center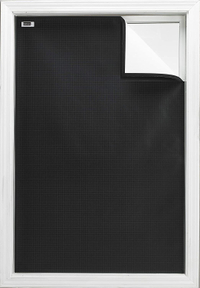 Blackout EZ Window Cover | From $42 at Amazon
My absolute favorite product to help children sleep better is Blackout EZ Window Covers. Unlike traditional blackout curtains, these window covers block out 100% of the light. Preventing light leakage is key to helping your child sleep better and later. When a child's eyes detect light, which can happen even when their eyelids are closed, it triggers the release of the alert hormone, cortisol, and a wake-up. — Kelly Murray, certified Pediatric and Adult Sleep Coach and owner of Kelly Murray Sleep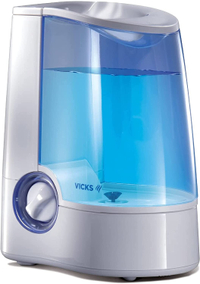 Vicks Warm Mist Humidifier | $35 at Amazon
In the winter seasons, a humidifier is a must. I personally use the Vicks humidifier because I like adding their vapor pads for congestion. The recommended room temperature for a good night's sleep is about 65 degrees F. Cooler room temperatures tend to be better as our own body heats up while we sleep. Hot rooms can be disturbing to REM sleep while rooms that are too cold can put extra pressure on your body to overwork and make you warm again (e.g., faster heart rate)." — Dr. Samina Ahmed Jauregui, sleep psychologist and advisor to Pluto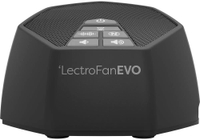 LectroFan EVO Sound Machine | $59.95 at Amazon
"One of the most effective sleep gadgets is the sound machine because it can soften sporadic and distracting sounds and create a stable level of noise that's conducive to getting high-quality sleep. I always recommend the LectroFan Evo White Noise Machine because it offers 10 fan sounds, 10 variations on white, brown, and pink noise, and 2 ocean sounds. This level of customizability allows for people to discover what best meets their unique needs - plus, the LectroFan Evo has great volume variability, so you can turn it up on noisier nights and keep it lower on quieter ones. It also has an auto-timer, a headphone jack, is nice and compact, and relatively affordable compared to similar brands." — Stephen Light, Co-Owner of Nolah Mattress and a Certified Sleep Science Coach