We scoped out celebrities' favorite candles, and we must say, their aromas of choice are just as enticing as their looks. If you can use an upgrade in your space, we definitely suggest copying the likes of Ashley Tisdale and Selena Gomez (to name a few).
Whether you're craving something cozy and woodsy, or if you fancy a floral find year-round, your go-to actors, singers, and fashionistas have you covered. There are plenty of fragrances and brands to choose from. Even better? Some of these delightful candles are part of Black Friday home deals. (*Adds to cart*)
Ready to get your home fragrance game on? If you need us, we'll be at checkout. Happy to pass along some matches if you need.
Celebrities' favorite candles: what you need to know
Why you can trust Real Homes Our expert reviewers spend hours testing and comparing products and services so you can choose the best for you. Find out more about how we test.
Things people with nice-smelling small homes always do — or should we say celebs with nice-smelling homes — is select a signature aroma to fill their space. Ready to find yours?
(Psst: since we know you're going to find a lot to love, let the experts help you learn how to care for candles and make them last longer. You won't be sorry!)
1. Selena Gomez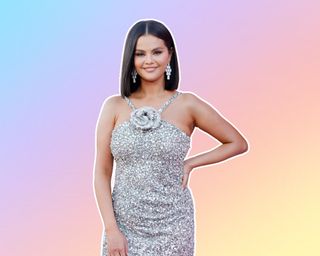 Selena Gomez, who just styled her Rare Beauty office to luxe perfection, revealed to Into The Gloss that she's all in favor of burning candles throughout her home and even her tour bus.
"I want them to be lit every night, because it just feels so good," she told the outlet. "I'll light them in the piano room where we always have jam sessions or even during the daytime when I'm doing my makeup."
Her favorites? Voluspa Mokara and Voluspa Saijo Persimmon. She's also quite fond of Le Labo, but considers it a splurge.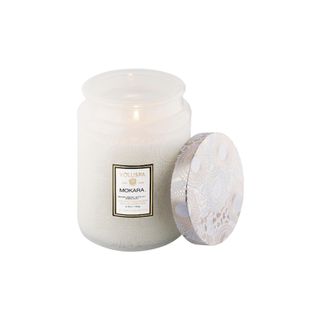 fan-favorite
Price: Was $34, now $25.50
Dimensions: 5.5 oz
For a fruity floral mix with a 100-hour burn time, Voluspa Mokara and its 4.6/5 star rating deliver. Plus its gorgeous packing makes it a home decor must.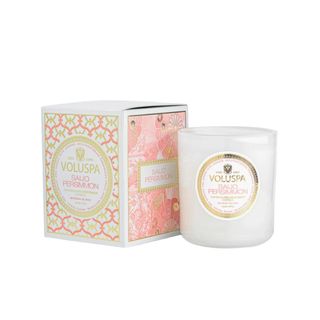 coconut wax–blend
Price: Was $30, now $22.50
Dimensions: 9.5 oz
Another floral favorite from Voluspa, this mixture of peach, white jasmine, persimmon, and red currant will give your abode a clean, fresh feel. Plus it has a 60-hour burn time.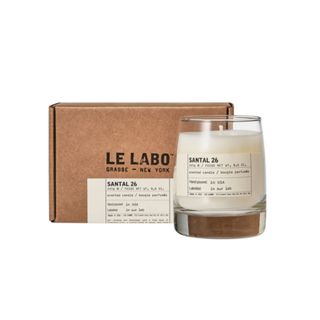 clean
Le Labo Santal 26 Classic
Price: $84
Dimensions: 8.6 oz
For a bougie buy with all of winter's best scents, look no further. Le Labo's most popular pick is a mix of amber, coco, vanilla, cedar, spices, musk, and sandalwood. Enjoy it for up to 60 hours.
2. Ashley Tisdale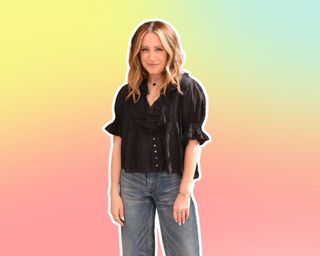 In an all-too-relatable social media post, Tisdale jokingly showed off her candle collection, while mimicking a line from Kim Kardashian about the "full-time, time-consuming job" that is collecting and burning scents. Though she doesn't name anything in particular, we catch a few Diptyque and P.F. Candle Co. jars in her dresser — a.k.a. a few of our favorites.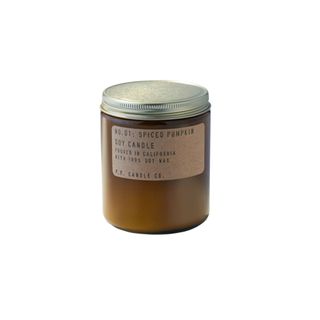 paraben-free
Price: $24
Dimensions: 7.2 oz
For a wintry mix of snow powder, blue spruce, cedarwood, and citrus, Spruce will elevate any holiday get-together you have in the works. Truthfully, your guests might want to take the candle home, so be warned!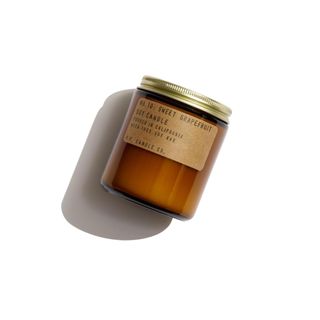 indoor use
P.F. Candle Co. Sweet Grapefruit
Price: $27
Dimensions: 7.2 oz
Feeling summery? Well then it's probably this blend of grapefruit, yuzu, and lemon, right? Anyone else fancy a BBQ right about now?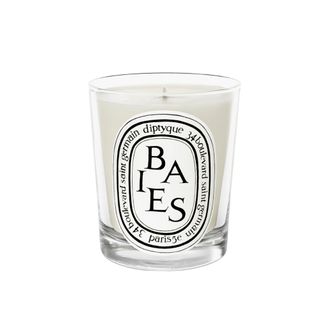 two sizes
Diptyque Baies (Berries) Scented Candle
Price: $42
Dimensions: 2.4 oz
For a luxury candle experience, Diptyque is here to satisfy. Its go-to scent is a fruity find — a combo of blooming roses with blackcurrant foliage.
3. Vanessa Hudgens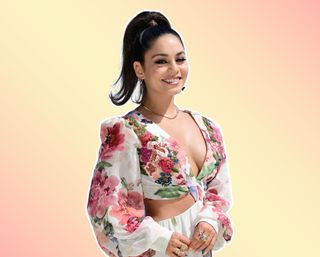 Given that Vanessa Hudgens' Halloween entryway was a spooktacular statement this October, we're not surprised that the autumnal spirit enjoys making her home smell like fall.
"I started decorating at the end of August and got out all of the fall scented candles," she told Allure about her seasonal prep. "Obviously, Halloween movies come on constantly. And then the wardrobe changes. I literally got dressed this morning, and was like, 'It's time to start wearing all black.' It's time. I just love the whole energy of the season, the sights, the sounds, and the smells."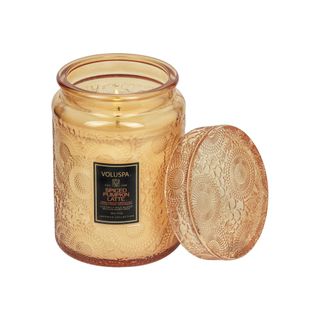 warm and spicy
Voluspa Spiced Pumpkin Latte
Price: Was $36, now $27
Dimensions: 18 oz
The season's beloved aroma burns for 50 hours of warm coziness. Anyone else feel like making a Starbucks run?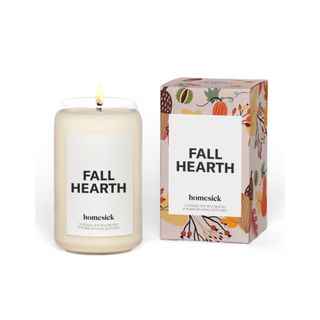 Aromatherapy Candle
Homesick Premium Scented Candle Fall Hearth
Price: Was $38, now $27.99
Dimensions: 13.75 oz
For a staggering 80-hour burn time, Homesick will leave your abode smelling like a pumpkin patch with its combo of pumpkins, mums, and firewood.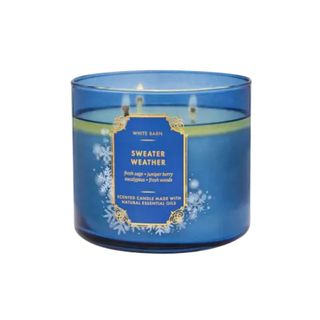 Wintery
Sweater Weather 3-Wick Candle
Price: $26.95
Dimensions: 14.5 oz
Sweater weather is our favorite kind of weather. This combo of fresh sage, juniper berry, aromatic eucalyptus, and fresh woods gives us a hankering to pull out our coziest garb in our wardrobe.
4. Amanda Seyfried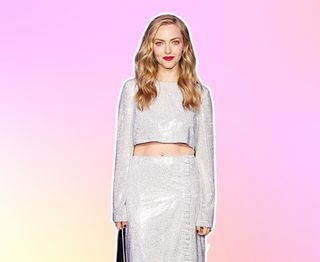 Amanda Seyfried is all about the sweets — particularly in candle form. In conversation with Refinery 29 she revealed Yankee Candle in Buttercream is her beloved pick. (Small kitchen ideas, anyone?)
"I mean, who doesn't put a vanilla-scented candle out in their kitchen," she asked the outlet. "[Those scents] relate to the child in me, which will live on forever. That's also probably the pregnancy talking; I'll blame it on that."
And when speaking to Town & Country, she revealed that wintry scents are also her go-to's: "I get really excited to start using pine candles. It's as basic as that."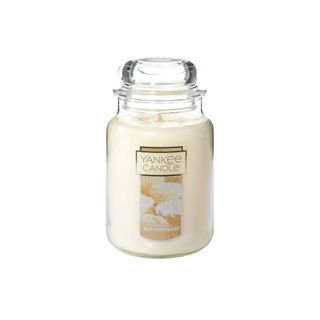 110+ hours of burn time
Yankee Candle Buttercream
Price: $35.99
Dimensions: 22 oz
You'll have a hankering for baking thanks to this sweet and comforting blend of butter, coconut cream, and vanilla with a splash of rum.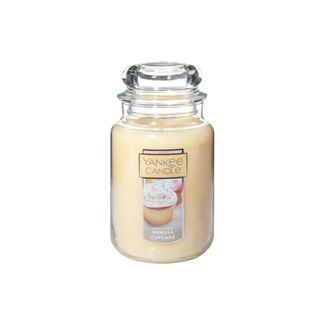 110-150 hours burn time
Yankee Candle Vanilla Cupcake
Price: $16.88
Dimensions: 22 oz
Just try not to whip out your baking materials after smelling this delightful combo of vanilla, lemon, and butter. Any night is worthy of a celebration — and snacking — thanks to the Yankee Candle fan-favorite.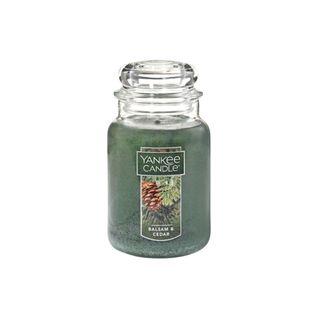 premium-grade paraffin
Yankee Candle Balsam & Cedar
Price: $16.89
Dimensions: 22 oz
Wintry goodness, coming right up. You'll feel like you're ready to chop down a Christmas tree a la Clark Griswold with this scent (but hopefully sans disaster).
5. Taylor Swift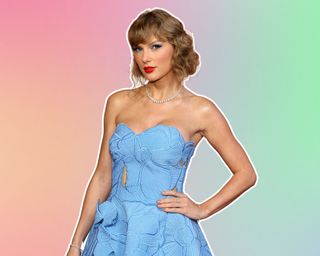 According to our sister site, Homes & Gardens, the biggest pop star in the world fancies Le Labo's Santal 26 (above) as well as Byredo's Tree House. Die-hard Swifties also noticed while watching Netflix's Miss Americana that Taylor is also a big fan of Anthropologie's signature scent. Girl, same.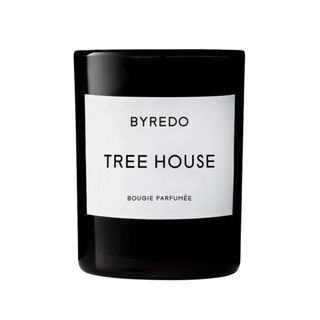 two sizes
Price: $45
Dimensions: 2.5 oz
A woody blend of bamboo, pimento, hay, labdanum, and leather brings us back to December all the time.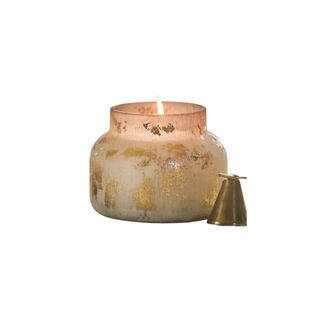 Four sizes
Price: Was $38, now $26.60 (30% off in cart)
Dimensions: 19 oz

With 1,000+ 5-star reviews and Swift's seal of approval, Anthro's unmistakable aroma is basically what you'll find when you walk into Taylor Swift's house. We're all for it — and copying.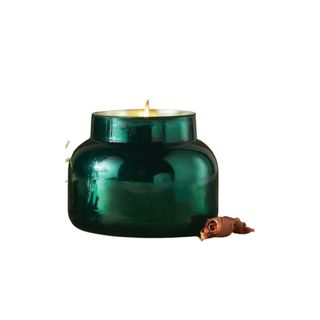 festive
Capri Blue Fir & Firewood Glass Jar Candle
Price: Was $38, now $26.60 (30% off in cart)
Dimension: 19 oz
Anthro's signature scent gets a Christmas twist with its blend of green apple, clove, fir, and pine needles, white birch, cedar, vetiver, and musk.
6. Jennifer Garner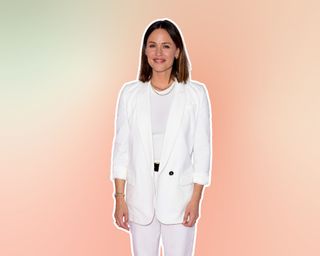 When revealing her must-have essentials to People, the 13 Going on 30 star said, "I love a good candle. Who doesn't?"
She's particularly fond of The Little Markey Candle in Peony, which provides living wage employment to women artisans who were formerly refugees. We love enjoying a good scent and, most importantly, supporting a good cause.
You're also going to want to take the star's baking recs, too. Jennifer Garner's KitchenAid stand mixer is the perfect appliance for Christmas cookies, plus it's on sale for Black Friday!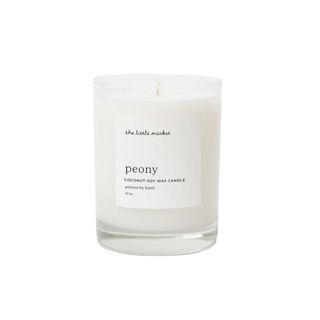 ethically made
Price: $40
Dimensions: 10 oz
Calling all floral fans: if you want garden scents right in the comfort of your home, look no further. Plus, with Jennifer's stamp of approval, The Little Market Peony candle is a no-brainer.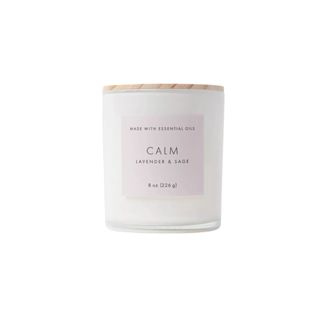 palm oil, paraffin wax blend
Wood Lidded Glass Wellness Calm Candle Lavender & Sage
Price: $10 (8oz), $14 (12 oz)
Dimensions: 8oz or 14 oz
Let's get zen: what better combo to help us slip into relaxation mode than lavender and sage? Excuse us while we slip into our bathrobes.
7. Hilary Duff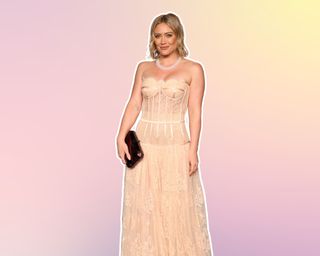 In conversation with New York Magazine's The Strategist in early 2023, Hilary Duff revealed she can't do without a cozy throw, a plant, and of course, a candle.
"I'm constantly buying candles, and I was first drawn to Mar Mar's cute packaging," she told the outlet. "The Other Desert Cities candle is the one I'm into right now."
It's a combination of agarwood, mesquite, and santal, plus it was hand-poured in Los Angeles with organizations Light 4 Life and The Exceptional Children's Foundation, which helps provide employment to adults with disabilities. It's another candle that smells good and does good, just like Garner's pick.
Recently, the Lizzie McGuire star has gotten into home fragrances as well with the launch of her line, Below 60° which includes a 100% natural air fragrance device that intends to keep your space filled with the "cleanest, purest, freshest air." The three scents currently available are Mint Disco on Ice, If Citrus Were a Feeling, and Vanilla Buys a Timeshare in Paradise. More will debut in 2024.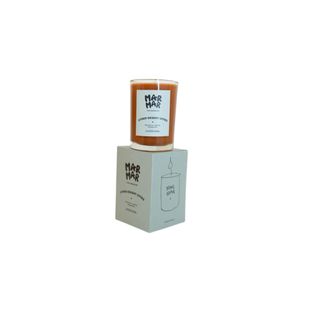 coconut wax blend
Mar Mar Los Angeles Other Desert Cities
Price: $47
Dimensions: 8oz
Inspired by Joshua Tree and its neighboring environments, Mar Mar Los Angeles Other Desert Cities includes notes of agarwood, mesquite, and santal.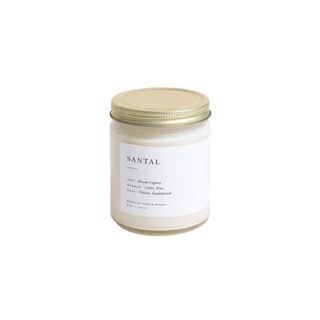 100% soy derived
Brooklyn Candle Studio Santal
Price: $29.40
Dimensions: 7.5 oz
Considered a masculine woodsy and earthy blend, Santal starts with top notes of Hinoki Cypress, followed by cedar and pine, and rounded out with vetiver and sandalwood.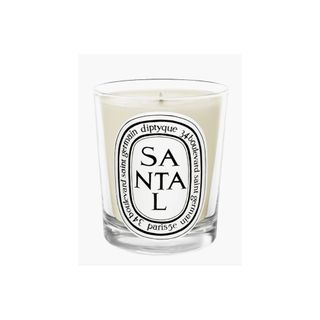 60-hour burn time
Santal (Sandalwood) Scented Candle
Price: $74
Dimensions: 6.5 oz
A woody fragrance with light spices, Santal Sandalwood is a luxurious selection for any space.
---
For more ways to explore your favorite home fragrances, consider the best reed diffusers and stock up on our favorite places where you can buy essential oils. And, since we're embracing the holiday season, we'd be remiss not to tell you about the delightful Christmas candles and Christmas reed diffusers we've been eyeing (a.k.a. a lot).