How often do you clean your shower head? According to recent research, many of us don't clean ours nearly often enough.
It's an easy cleaning mistake to make, since our showers, even the best high pressure shower heads, often look clean enough – but leaving it too long between cleans can pose health risks, according to experts.
Knowing how to clean a shower properly is an essential part of bathroom maintenance, but it turns out many of us are seriously neglecting the task.
A new survey by the Big Bathroom Shop (opens in new tab) reveals that a shocking one in 10 people only clean their showerhead once a month! I think we speak for everyone when we say - ewwww.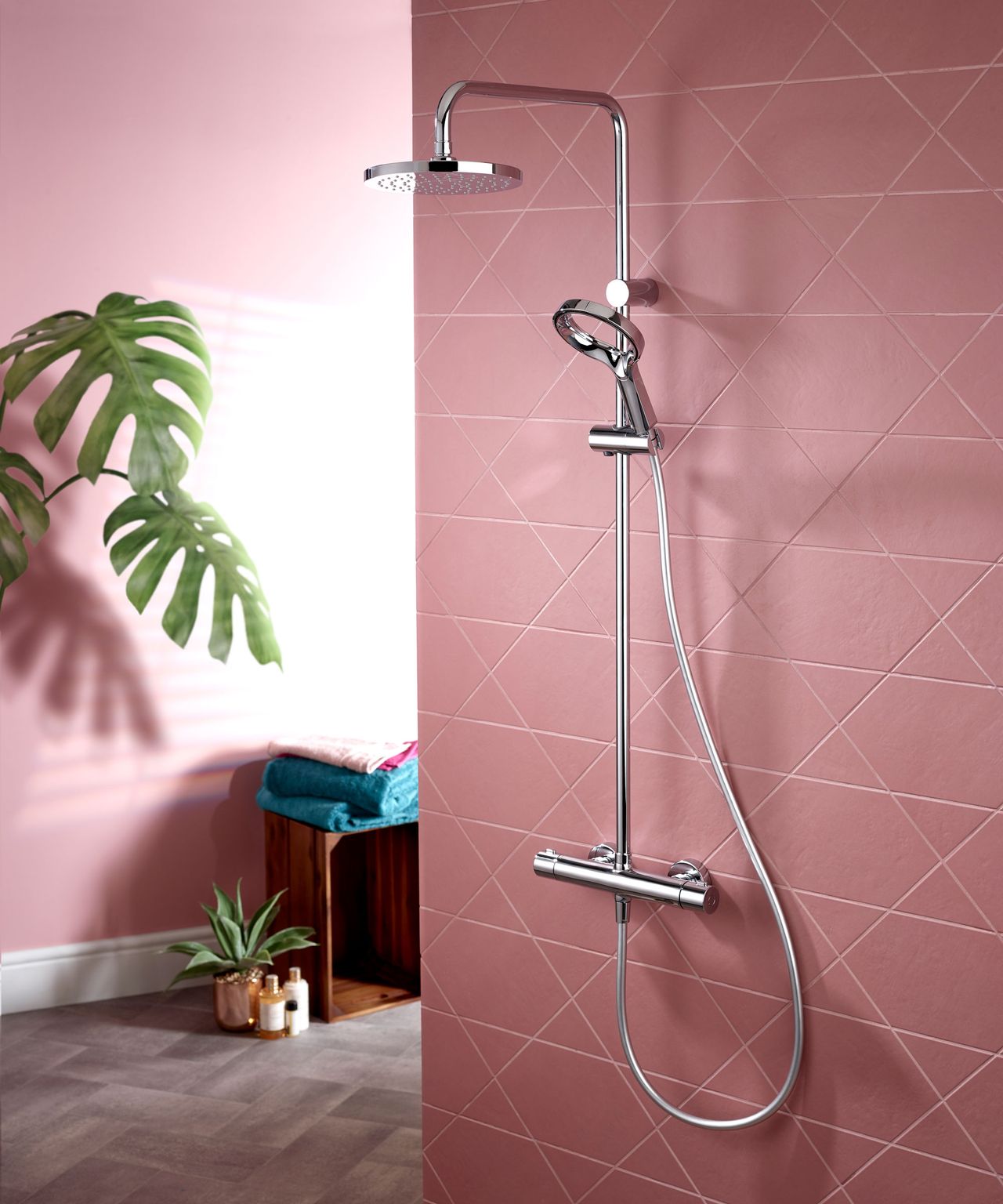 The recommended frequency of shower cleaning is once a week, however, nearly a quarter of us (24 per cent) don't do it that often. The survey says that a further 20 per cent are also neglecting our bathtubs.
'But what is the big deal?', you may wonder. After all, showers mainly collect limescale and soap residue – what could be the harm?
The health risks of a dirty showerhead
It turns out that letting your shower collect bacteria over time can have unpleasant health consequences, according to the bathroom specialist at Big Bathroom Shop, John Lawless.
'Not cleaning your shower regularly can create a build-up of bacteria and mold which in some cases release mycotoxins, and in turn produce a very harmful environment leading to stomach viruses and skin problems,' explains John.
Mycotoxins aren't so dangerous if they are simply inhaled, but more so if they are ingested, which can happen very easily while you're showering. This does mean that you need to be very thorough when cleaning your shower head.
'Use the old toothbrush to remove any rogue debris,' recommends John. ' Then make another vinegar and water solution and pour into a plastic bag or bucket.
'Place the head in the solution, ensuring that all the holes are submerged, and leave to soak for 15 minutes again. Use a scourer to pull away the grime and turn on the shower to rinse through the holes.'
But Lawless also points out the importance of cleaning all the surfaces in the shower, since water splashes everywhere. This includes the shower tray, grout, and shower doors, which should be cleaned daily.
Better safe than sorry, folks – we don't want any mycotoxins in our showers, so a weekly clean it is. Next time you're exploring those cool walk-in shower ideas, spare a thought for whether you'll want to clean it regularly.