Knowing how to clean a shower head properly is a must to descale and keep yours fit for everyday use. After all, no one wants a grimy shower experience, or water shooting in all directions, especially on the day you forgot to wear a shower cap...
A dirty or limescale-riddled shower head (whether fixed, over-the-bath, or fully maneuverable) will simply not work as efficiently, not to mention, it could be full or bacteria also. Thankfully, there are plenty of efficient ways to descale and clean your shower head using basic household items like vinegar, baking soda and even Coca-cola... None of which will require bleach.
So, whichever method you try to keep your best high-pressure shower head working as it should, rest assured that you won't have to call on harsh cleaning agents for awesome results.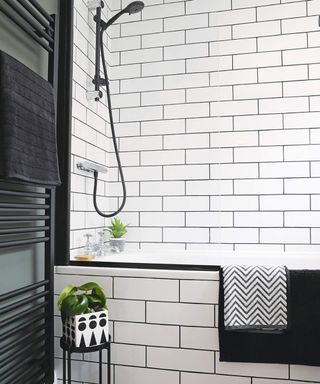 How to clean a shower head with vinegar alone
Most people put off cleaning with vinegar because they believe the smell of acetic acid will make the bathroom stinky. But you'll be pleased to know that the strong scent goes away pretty quickly (especially if you crack open a window). This family-friendly cleaning is much easier on your purse too, if you don't want to splash out on expensive bathroom cleaner.
Method:
First remove your shower head, then use a toothbrush to scrub off any loose and dry debris from around the holes.
Pour vinegar into a plastic zipper bag, enough to fill it halfway.
Put the plastic bag around the shower head so the holes and shower head are completely submerged in the liquid.
Secure the bag using an elastic band or a cable tie. Leave to soak for several hours, or for best results leave overnight. If your shower head is made from brass then leave it no longer than 30 minutes. Likewise, if it has a gold or nickel finish as this should be enough.
Remove the bag, then use a scourer or cloth to wipe away loose sediment and finally run the shower on hot to flush out the holes.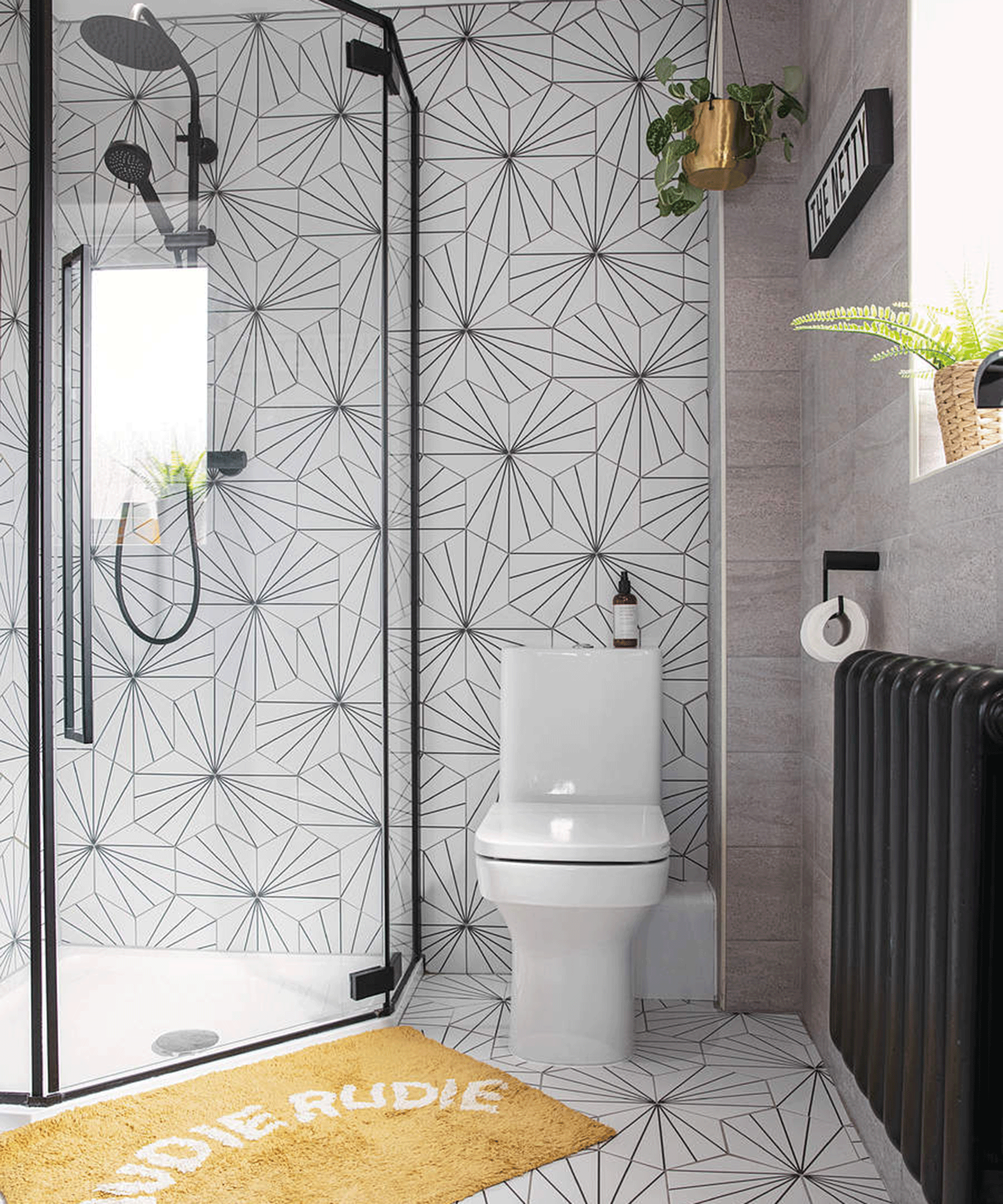 How to clean a shower head with baking soda
Using a cake raising agent to get rid of limescale might seem a bit bonkers, but cleaning with baking soda is a budget way to remove calcium build-up on your shower head.
'Baking soda is a key ingredient in a bid to unclog a shower head without vinegar' says Rikki Fothergill, style expert at luxury bathroom specialist Big Bathroom Shop
'Cheap to purchase and simple to use, baking soda represents a natural antibacterial cleaning solution. To use effectively, you should add a small amount of water to baking soda to create a paste. If the solution becomes runny as a result of too much water being added, simply add more baking soda.'
Method:
The baking soda and vinegar method is best if your shower head is quite severely clogged up with limescale. Start by removing your shower head.
Mix 1/3 cup of baking soda with one-cup of white vinegar in a large plastic bag over your sink or in the bathtub.
Much like the volcano experiment at school, the solution will fizz which is what you want as this will help lift the limescale from the shower head.
Ensure the entire shower head is covered in the solution and secure the plastic bag with a rubber band.
Leave it soaking overnight for maximum effect then scrub any clinging limescale off with a soft toothbrush, rinse in hot water and voilà.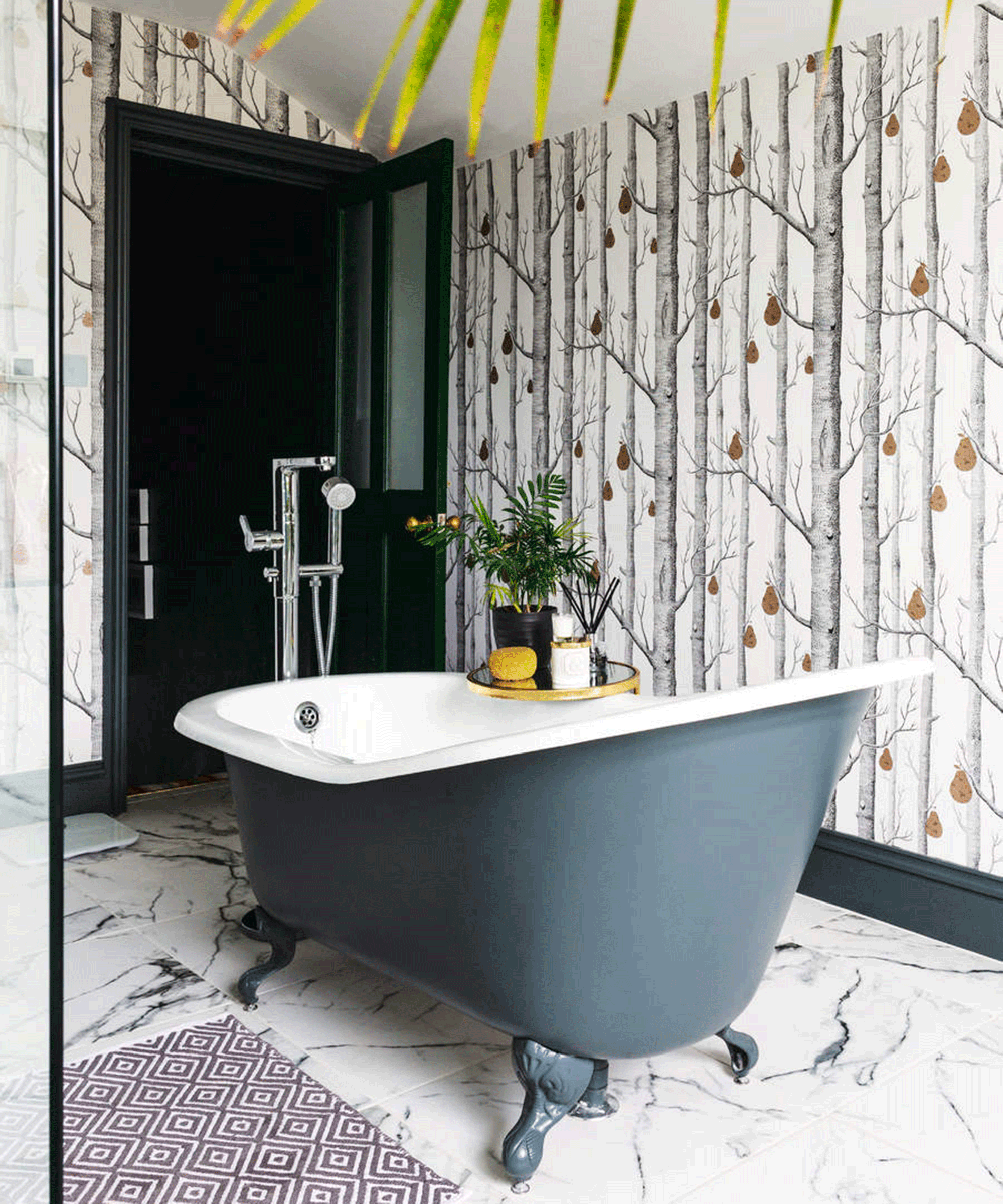 How to clean a shower head with cola
This bathroom cleaning hack is super easy and contrary to what you might think, won't leave your shower accessory all sticky.
Method:
Submerge the shower head in a plastic bag (as with the above two methods) of coke, secure it and leave it to soak for about 15 minutes.
Polish off any remaining flakey bits with a cloth or a soft toothbrush and repeat if it's not quite as clean as you'd like.
Cleaning a shower head with lemon juice
As well as being used as a food ingredient, and to lighten our hair in the sun, this zingy yellow fruit can also be used to clean. Using lemon to clean your home means that you swerve skin-irritating chemicals and will have a lovely zesty aroma that'll linger in your bathroom.
Method:
In your jug, make a diluted lemon solution from hot water and the juice of your lemons
Next, place the showerhead in the container and leave it to soak in the hot water and lemon mixture for up to 30 minutes.
Using clean water, rinse the showerhead in water and brush off any leftover limescale with a nail brush.
Can you use bleach to clean a shower head?
It's not recommended to use bleach on your shower head as it's highly toxic and not actually as efficient as using natural household ingredients or gentler cleaning supplies.
How long do you soak a shower head in vinegar?
'Leave it overnight to get the best limescale removal. Then, rinse thoroughly with water until the water runs smoothly through the holes. You may need to use a pin to unblock the holes,' explains Plumbworld's resident DIY expert Ollie Lyon.
'Keeping on top of the cleaning of your shower head is important. The process of soaking in vinegar should be repeated every week during your general bathroom clean. This will mean that the problem will not have a chance to take hold. Once the initial clean has been done, a few minutes of soaking should be enough to keep on top of it if done regularly.'
'The use of a vinegar spray into the showerhead holes will also help to declog them in between cleans.'
How to remove limescale from a shower head: expert tips
Youtuber Melissa Maker the wise and wonderful author of Clean My Space says that to tackle crusty limescale and all that brown and white build up on your shower head, 'All you need, three things: a plastic bag – I'm using a zipper bag – a hair elastic and some white vinegar. Instead of using anything harsh like some television commercials will show you, all you need to do to descale your shower head and have it run like a five star hotel is to pour your vinegar into your zipper bag... You immerse your shower head...' Melissa also leaves it overnight, about 12 hours and then runs the water for a few minutes before using it.
It's important to do this often, as there are a few health risks that can arise from not cleaning your showerhead often enough.
On the other hand, Instagram cleanfluencer, Mrs Hinch is a fan of many a commercial household product and recommends, '1st step: spray down shower head with Viakal available at Amazon. This is what gets rid of any limescale and annoying watermarks.'