Adding some additional small entryway lighting is the best way to add some ambiance to your tiny space. First impressions are everything, so make a great one with some of our expert ideas.
Whether your entryway is a hidden corner behind your door or has an awkward layout, there are plenty of lighting options to create a better ambiance as soon as you or your guests walk through your front door.
Here are some great small entryway ideas to set the lighting mood from the moment you set foot in your home.
Small entryway lighting ideas according to experts
Why you can trust Real Homes Our expert reviewers spend hours testing and comparing products and services so you can choose the best for you. Find out more about how we test.
Even in the smallest of spaces, entryways can always use a lighting upgrade. These are the tips that experts recommend for decorating a small entryway.
1. Highlight your decor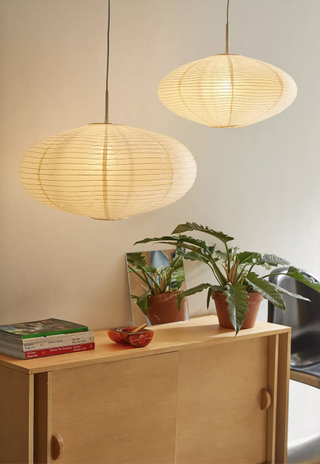 Vitaliy Vinogradov, an interior designer and lighting expert with Modern.Place believes that although lighting is often an overlooked element of design, it can make a big impact on the look and feel of your small space.
Their advice? "Install wall sconces or pendant lights, like these paper lanterns from Urban Outfitters, on either side of a mirror or artwork to spread a warm and welcoming glow," he says. This also allows your decor to be highlighted at the entrance.
"These vertical lighting fixtures not only add a layer of ambient light to the space but also serve as decorative accents, adding a touch of sophistication and character."
2. Add a chandelier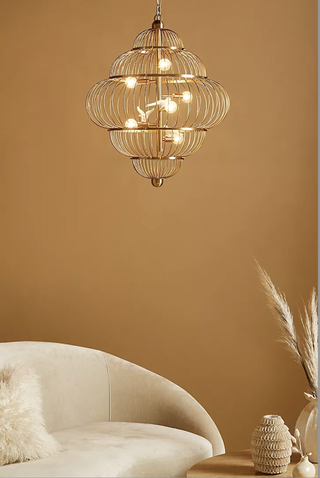 Vinogradov believes in captivating guests as soon as they step through the door with some dramatic lighting ideas.
"Leave a lasting impression," he says. "Indulge in the charm of a dazzling chandelier, like this light fixture from Anthropologie. Choose a design that complements the scale of the space while incorporating your personal style."
3. Try a funky floor lamp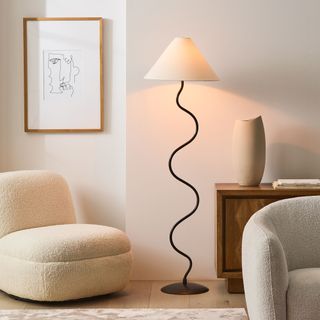 For Vinogradov, adding depth and character in one go is simple with a dynamic floor lamp, like this lamp from West Elm. "Incorporating a stylish floor lamp," he says. "These decorative lights can serve as focal points, illuminating dark corners and creating a welcoming atmosphere."
When choosing a design, Vinogradov's advice is to choose one that will work well with your personal aesthetic. "Choose a design that complements your overall interior style, be it modern, industrial, or eclectic."
4. Add visual space with a mirror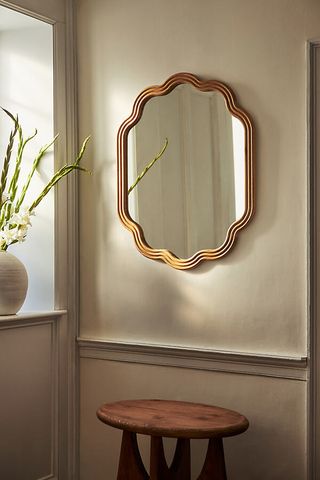 Michael-Chase Strollo, Principal Designer at Strollo Interiors and Director of Dash Fine Arts, understands how to make a space feel bigger. Strollo's advice is simple.
"Hang a mirror strategically in your entryway to reflect light and make the space feel more open and bright," he says. "Use natural light from windows to your advantage by using sheer curtains or blinds that allow sunlight to enter."
5. Light up your go-to items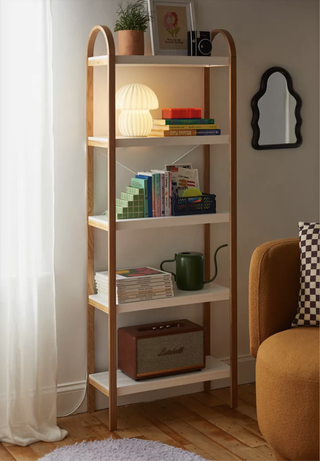 When it comes to leaving and entering your space every day, finding a place that is well-lit for your go-to items is necessary. When it comes to finding a space for your belongings, it's great to find a space that is well-lit, whether by small lamps, like this mushroom lamp from Urban Outfitters, or overhead lighting.
Feng Shui expert Victor Cheung also has a solution for dark spaces. "Under-cabinet lighting. If you have cabinets or shelves in your entryway, under-cabinet lighting can be a practical and aesthetically pleasing choice," Cheung says.
"These low-profile fixtures can be discreetly installed beneath cabinets, providing accent lighting to highlight decorative items or simply illuminate the workspace for tasks like sorting mail or keys."
6. Use a graceful table lamp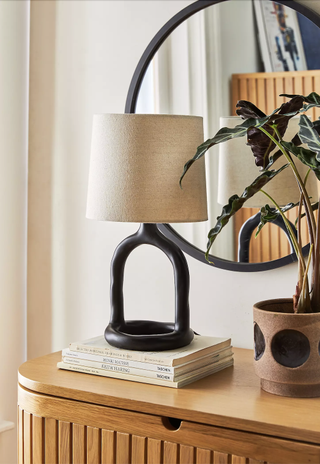 For Vinogradov, one simple solution is one that could be overlooked. "Graceful table lamps," he says. "Place them on console tables or small entryway benches to not only enhance visibility but also create a warm ambiance as you welcome your loved ones."
Meet the experts
Vitaliy Vinogradov is an interior designer, project manager, and lighting expert with Modern.Place.
Michael-Chase Strollo is the Principal Designer at Strollo Interiors and Director of Dash Fine Arts.
Victor Cheung is a Feng Shui expert versed in interior design. He is the founder of FENG SHUI NEXUS and practices classical Feng Shui– Eight Mansions, Flying Stars, and San Yuan.
Small entryway lighting buys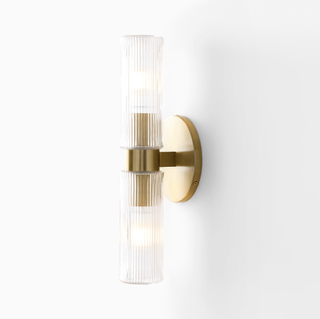 Chic
1. Fluted Double Short Indoor/Outdoor Sconce
Price: $199
This chic gold lighting sconce can be attached to a wall inside or outside to provide the right amount of lighting in your small entryway.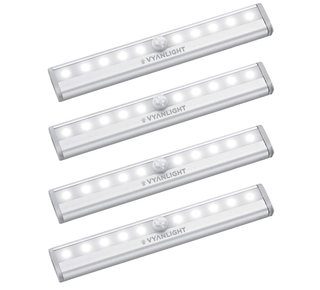 Versatile
2. VYANLIGHT Motion Sensor LED Lights
Price: $24.99
A great way to add extra lighting without adding another ceiling fixture or lamp, these under-the-cabinet lights are great for storing your items as you leave and enter your home.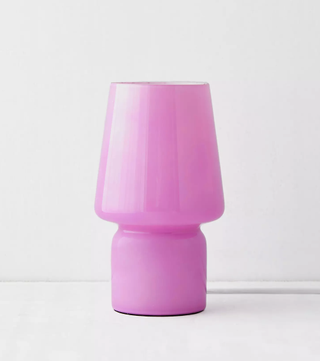 Bold color
3. Little Glass Table Lamp
Price: $49
Sometimes a small table lamp is all you need to inject some fun (and lighting) into your small entryway. This minimalist pink lamp from UO is an easy way to brighten up your space.
FAQs
What can I do if the lighting is making my entryway look small?
It's pretty easy to make a small entryway look bigger with our clever tips and tricks. Adjust the lighting so this space is brighter and all the open areas are illuminated properly.
What else can I do if my small entryway is too dark?
One of the easiest things you can do to make your entrance look brighter is to paint it one of the best colors for small entryways. Painting this space a bright color or white will really make it pop.
---
When it comes to lighting up your life, start with your entryway. A space that should be welcoming for you and your guests each time you arrive or leave, your apartment entryway is a great way to leave an impression. With plenty of design choices and styles of lighting out there, there are more than a few ways to create an entryway that welcomes all.