You won't be surprised to hear that when it comes to saving energy in a small space, whether a studio or compact apartment, there are some actions that energy experts always insist will be effective.
Because, while you might think that simply keeping the heating turned down low would be enough to save energy (and the money spent on it), that alone is rarely enough.
We spoke to a panel of experts, including an environmental scientist and energy efficiency expert about reducing energy usage — and how it can help cut your energy bills, even in a small, supposedly efficient, space. This is what they told us.
What experts do to save on energy in a small space
Of course, there are plenty of energy-saving hacks to reduce bills, but how can they be specifically applied to small spaces? Below, we take a look at the most effective, even for rentals. The good news? None of these is expensive to implement.
1. Ensure your windows aren't leaking
It might sound like a pretty obvious step but if you're not in a position to replace leaky windows, it can leave you wondering what you can do instead.
Glenn Harasym, Environmental Scientist and Energy Efficiency Specialist, says: "During cold months, energy loss usually occurs through windows. One of the
easiest ways to save on energy is to find your leakiest or coldest north-facing windows and buff them up. "
But what happens if you're not in a place to replace your windows? Or you can't convince your landlord to spend the extra dollars to get them upgraded? Or, worse yet, you're stuck in a freezing dorm and are struggling to find ways to stay warm in your dorm.
Josh Mitchell, HVAC Technician, adds: "Check for drafts around windows and doors and seal them with weather stripping or caulk. Proper insulation keeps a room warm in winter and cool in summer, reducing the reliance on heating and cooling systems."
After previously living in an apartment with triple-glazed windows (where leaks were never an issue), when I moved into my new place with older windows that were not properly sealed and left my home feeling cold, I opted to use this weather sealing tape from Amazon. It's super easy to apply. And, honestly, it's worked incredibly well.
Glenn Harasym has been studying environmental impacts and
advising governments and industries for over a decade on everything from
buildings, products, energy, mining, and transport. He believes that a
good environmental solution works with the user's other goals.
Josh Mitchell is the owner of airconditionerlab.com. His experience in HVAC systems has allowed him to learn a lot about energy efficiency, especially for small spaces.
2. Switch to LED or smart lighting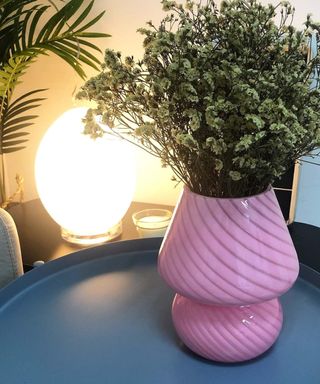 When it comes to selecting lighting for your small space, being selective about the type you opt for is crucial.
Edward Reay, Owner of Build Fanatic says: "Strategic lighting solutions play a pivotal role in augmenting energy efficiency within a confined space. A key component of this strategy involves transitioning from traditional lighting sources to highly efficient LED bulbs.
"Renowned for their lower energy consumption and prolonged operational lifespan, LED bulbs not only contribute to immediate energy savings but also reduce the frequency of replacements, minimizing overall resource usage."
While lower energy bulbs may cost more initially than a traditional light bulb, they do usually last for far longer. Opt for LED bulbs (like these smart bulbs from Amazon) and you'll find that you're spending far less on your energy.
LED bulbs save energy by only emitting less light, which means that there is no light wasted, which means less wasted energy. They also emit a lot less heat compared to traditional bulbs, which means that there's no energy wasted via heat.
Once you've swapped out your bulbs for low-energy alternatives, you might also want to consider implementing a smart lighting system. These kinds of systems, that allow you to control your lighting via a smartphone app, make reducing your energy costs even easier. I have a system at home and, honestly, it's been a game-changer.
Smart bulbs are usually wi-fi enabled devices that can connect to the internet and link to a control device (either an app on a phone or a hub) that can be used to control them, including dimming them and turning them on and off.
Ed Reay is an author and an experienced Home Improvement enthusiast. He is the Owner of Build Fanatic and has a strong background within the energy sector.
3. Implement motion sensors
The reality is that it's far too easy to simply walk out of a room without remembering to turn out the light. The issue is that, even in a small space, leaving the lights on when you're not using the space wastes a lot more energy than you'd realize, which is where motion sensors come in handy.
Reay says: "The integration of motion sensors or occupancy detectors represents a sophisticated approach to lighting control. These devices automatically adjust lighting levels or deactivate fixtures in response to the room's occupancy status. This intelligent system eliminates the need for manual intervention, preventing unnecessary illumination in vacant spaces and significantly curbing energy wastage."
The good news is that you pick up a light sensor, like these indoor light sensors from Amazon, at fairly low rates.
4. Utilize natural light and heat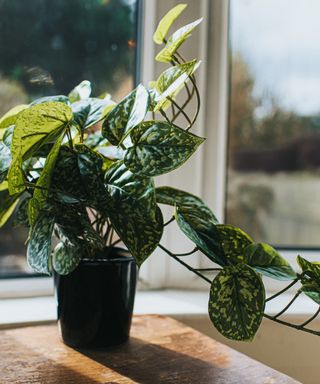 An easy way to save energy in a small space is to take advantage of all the natural light and heat that flows in.
Mitchell says: "Maximize the use of natural light during the day to reduce the need for artificial lighting. In colder months, take advantage of the sun's warmth by opening curtains or blinds, which can reduce the need for heating."
Once that heat is in, trap it by closing drapes as soon as the sun goes down. If your home has thin drapes and you don't want to, or can't afford to, replace them with new, thicker ones, consider fitting thermal liners. In winter, these will help keep heat in. In summer, they can be just as useful, helping to screen a south- or west-facing room from direct sunlight, keeping it cooler, meaning you won't need to rely so much on air conditioning.
You can buy simple-to-attach thermal curtain liners at Amazon.
5. Be mindful of AC and heating use
You'd assume that in a small room that you wouldn't need to worry about the amount of energy you're using to heat the space, and would be able to easily warm up a small room. However, that isn't necessarily the case.
Mitchell says: "In small rooms, heating and cooling can be more efficient but overuse can still lead to high energy bills. Only use these systems when necessary and consider using a fan in summer and an extra blanket in winter before turning to HVAC solutions."
Fitting thermostatic radiator valves (like this one from Amazon) will allow you to keep your heating lower in the rooms that get little use, but higher in rooms that get used all day long.
Using a space heater instead of cranking up the radiators can be another good way to reduce your energy use. However, if you're going to use space heaters regularly to warm your home, it's important to get an idea of how much it costs to run a space heater so that you can ensure it's actually saving you money.
The great thing about space heaters, like this space heater from Amazon that can be app-controlled, is that they can be put on a timer, allowing you to heat up rooms as and when you need to.
6. Use smart power strips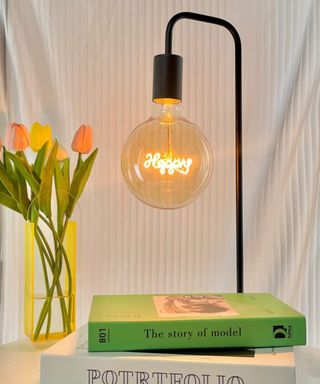 Mitchell says: "Many electronics consume power even when turned off. Smart power strips can cut off the power supply when electronics are not in use, reducing 'phantom' energy consumption."
A smart power strip, like this power strip from Amazon that can be controlled via an app or via Alexa (this link goes to our review), is a great choice. Utilizing this kind of smart home tech within your home can really help to make reducing your energy usage easier.
7. Lay a rug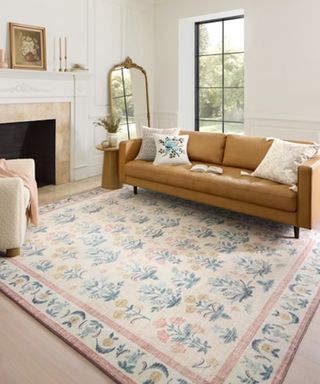 "Gaps in floorboards in old buildings can make even the smallest, coziest space feel cold, so if you are looking to save energy in your small space, and can't fill the gaps — perhaps you're in a rental simply laying a rug can make a huge difference to how hard you have to heat the space," says Lucy Searle, Content Director, Real Homes.
"Thick felt rug grippers, which you can buy at Amazon, aren't just useful for making your rugs non-slip; they are also really useful for boosting the rugs' effectiveness at insulation, ideal if you have your eye on a decorative but relatively thin design."
Lucy Searle has written about interiors, property, and gardens for over 30 years, starting within the interiors departments of women's magazines before switching to interiors-only titles in the mid-1990s. In 2018, Lucy took on the role of Global editor-in-chief for Realhomes.com, taking the site from a small magazine add-on to a global success. She was asked to repeat that success at Homes & Gardens, where she also took on the editorship of the magazine. Lucy is now Content Director across Homes & Gardens, Woman & Home, Real Homes, and Ideal Home. Lucy is a serial renovator and also owns rental properties in the UK and Europe, so brings first-hand knowledge to the subjects she oversees.
8. Ensure furniture is pulled away from radiators
You might be surprised to hear that rearranging your furniture could help you save on energy bills. You see, by moving your furniture away from your heating elements (radiators and other heating sources), you will allow heat to flow more equally around the room. Whereas, if furniture is positioned up against radiators (and other sources of heat) they often absorb the heat being given out, rather than allowing it to disperse around the room.
To help prevent heat from escaping out of the room through the walls behind radiators, add insulated radiator reflectors (like these reflectors from Amazon) between the radiators and the wall. By adding these reflective strips behind radiators, you can ensure that heat is reflected back into the room, rather than being absorbed by the wall behind.
9. Boost your layering
It isn't just rugs that can make your small space feel warmer, allowing you to save energy. There are plenty of other ways you can make your home feel warmer without cranking up the heating.
Investing in an electric blanket (like this cozy blanket from Amazon that has over 22,000 five-star reviews) for your bed can be a great way to reduce how much heat you require in your bedroom.
Or, opting for a higher-top duvet set can help to ensure that you stay warm throughout the night and don't require the heating to be turned on as frequently. Being smart about the type of bedding that you buy and picking out the best bedding for staying warm can be a great way to ensure that you don't require as much heating.
FAQs
How can you ensure that appliances within a small room are being used efficiently?
Understanding how to make sure that you're using your appliances in an energy-efficient way can be tricky.
Mitchell recommends: "If the room has appliances, ensure they are energy-efficient models. Unplug chargers and small appliances when not in use."
A great hack is to opt for energy-efficient models wherever possible, to help ensure that you're using as little energy as possible.
---
Knowing how to save energy in a small room isn't as easy as you might assume, with one of the key challenges being how to set up your space to run more efficiently.
Mitchell says: "Saving energy in a small room is about being mindful of your habits and making smart choices in lighting, heating, and appliance use. Simple changes can lead to significant savings in energy bills and also contribute to a more sustainable lifestyle."