If you want your room to wow, follow these rules for styling a small bedroom. These designer-approved maneuvers might be simple, but they're definitely effective. (You have the experts' word.)
Considering how much time you're going to be spending in your room—granted you'll be asleep for a good chunk of it—why not try to make the space perfect? Give it your all so that it's completely "you."
Once you're set organizing your small bedroom, let these words of wisdom catapult your room into envy-worthy #hometok status.
7 rules from designers for styling a small bedroom
As much as you want your room to *look* good, it has to serve a purpose.
"Beauty and function should live together in any well-designed space. Before an aesthetic is dreamt up, it's important to ask yourself how the space needs to function for you," says Lindsay Viren, an IKEA US interior design leader.
Once you know what you want — be it a bedroom with a makeshift office or a minimalist's dream — then it's time to put the wheels in motion.
"Hone in on an aesthetic direction that resonates with you," Viren adds. "Have a set color palette to build a story around. Most of all, your space should reflect who you are and what you love."
Lindsay Viren is an IKEA US interior design leader. Her goal is to use her creative talent and project management experience to create compelling, inspirational, and functional spaces for clients
1. Position mirrors strategically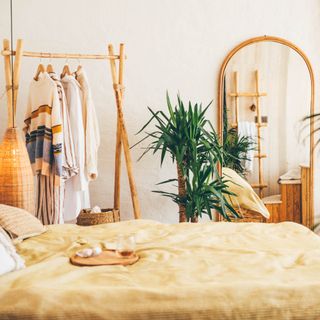 Mirrors are masters of deceit. They might provide an accurate reflection, provided they're not dirty, but they can trick us into thinking a room is something it's not.
"If you place a mirror opposite a window, it will reflect natural light and brighten your space," Viren notes. "It's like adding another window."
Layout is key here. Designers have long debated where to put a mirror in a small bedroom, while feng shui experts shutter at the thought. If hung correctly, it can dazzle you with a golden hour glow and make your teeny, tiny oasis look larger.
"I suggest one to two mirrors for a small room: one full-length and a small to medium mirror over a dresser," Viren adds.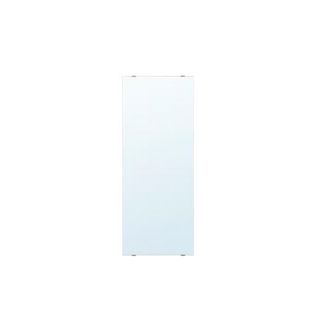 Full-length
Price: $24.99
Dimensions (in.): W18 7/8 x H47 1/4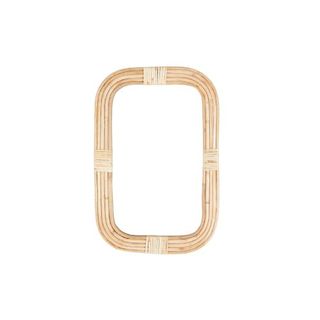 Boho chic
Price: $36.99
Dimensions: W12 1/4 x H17 3/4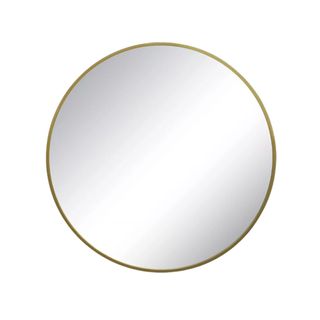 Right 'round
28" Round Decorative Wall Mirror
2. Don't be afraid of bold colors
We've been led to believe that bright, deep colors don't work well in a small space, but we're here to debunk the myth. While four walls of dark eggplant purple might be a bit much, a splash of the moody hue isn't necessarily bad.
"A more effective way to style a small space is to apply a bold color strategically to balance the eye," Viren says. "If you're feeling brave, painting the ceiling a bright color, or adding an accent wall behind the bed, will create depth within a small room."
No need to go all maximalist in the bedroom — just certain spots! And while you're channeling Van Gogh, take a look at these renter-friendly wall decor accents to give your look a little pop.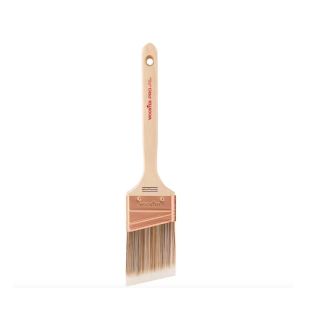 Go Picasso
2-1/2 in. Pro Nylon/Polyester Thin Angle Sash Brush
Price: Was $14.87 Now $13.72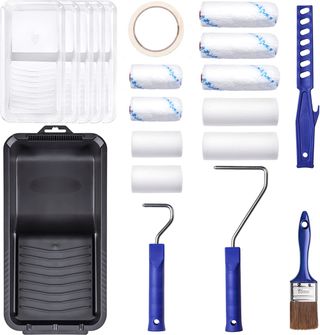 Keep rolling
20pcs Small Paint Roller Set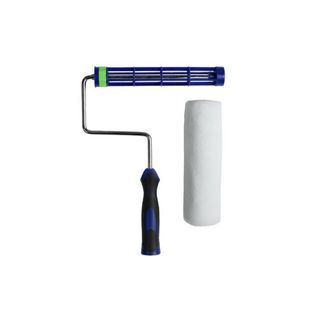 On a roll
Precision Defined Paint Roller Kit
Price: Was $12.99 Now $8.49
3. Play with proportions
Yes, your sleep sanctuary might be a tad tight on space, but not everything in it needs to be Polly Pocket-sized.
"Work with scale and play with proportions," Viren suggests. "Even if your room is small, ensure you add furniture that is the correct scale for the space. Small furniture in a small room will make the space feel dwarfed."
In order to get the layout feeling appropriate, she recommends using an 8' x 10' rug under your bed (full or queen) to elongate the room. And of course, complement it all with pillows, throws, and other fun accessories.
4. Use high shelves
You might've heard once or twice, or perhaps a thousand times, that vertical space is the most under-utilized area of any room. It keeps things free from clutter, but it also provides another opportunity to fool your eyes (just like the mirrors did).
"It's a great way to draw the eye up to give the illusion that the walls are taller," Viren says. "[And] adding storage shelves high on the wall will create a solution that won't eat into the square footage of your space."
5. Hang curtains effectively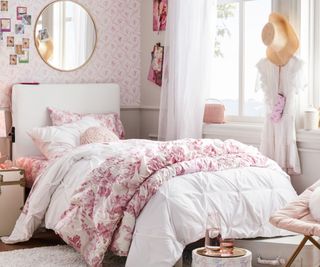 Alright, you've perused the selection of the best Urban Outfitters curtains and found the boho baby of your dreams. (We, too, are fond of the Palma Fringe.) Just make sure you've positioned the rod correctly before you start drooping fabric onto the floor.
"You can hang curtains close to the ceiling to make windows look larger," says Rotem Eylor, CEO and founder of Republic Flooring.
Rotem Eylor is an entrepreneur, forward thinker, and hands-on CEO and Founder of Republic Floor, a successful flooring company based in the U.S. Eylor has achieved great success through hard work and dedication and has proven that with the right mindset, all can be achieved. Eylor calls his approach "Guerrilla Operations." One of his key management skills is being able to turn the ship quickly, no matter the size of the ship.
6. Opt for furniture with legs
It might seem like a trite detail, but a furniture piece with legs makes the space around it look a lot different.
"For small rooms, we often select furniture with legs, as opposed to any pieces that are blocky or solid, as legs provide a lighter appearance," says David Mann, principal of MR Architecture + Decor.
"We like to go with a low bed and simple bedding. Too high of a bed and excessive bedding, like overstuffed duvets or too many decorative pillows, can overtake a small room."
David Mann is the principal of MR Architecture + Decor, a distinguished leader in the design and architecture industry that's based in New York City.
7. Layer your decor
While you want to be mindful about what you are putting in your room, lest you find your space dwindling, don't be afraid to place a throw pillow atop of a chair or a serving tray on the dresser. Layering can make or break the aesthetic.
"Layering is the soul of design," says designer Artem Kropovinsky. "In a compact space, interplay between velvety cushions and woven throws brings depth and whispers stories."
Artem Kropovinsky is an interior design expert and founder of Arsight, an award-winning interior design studio based in New York.
FAQs
What not to do in a small bedroom: what are the no-no's?
In a small bedroom, space is crucial. You'll want to ensure that you're working with furniture that's not only cute, but functional. Multipurpose items, like a nightstand with storage, are highly encouraged. More than anything, interior designers agree that storage is key (particularly under the bed). If you're not investing in items that can help you stay organized, your doing yourself—and your square footage—a disservice.
Additionally, it's important to use various small and medium-sized light sources rather than rely on one overhead lamp or a large floor lamp. This is likely to cast shadows, which will make reading in bed kind of difficult.
Additionally, you can definitely have bigger items in the room so that everything is proportioned, but perhaps it's best to save the gigantic sculpture for somewhere in the living room where there's more space.
What are some rules for your bedroom?
The biggest rule of them all is to not allow clutter to pile up. The last thing you want is a mess and a lack of space. You should stick to a regular cleaning schedule to make sure things are in place. And if dusting and vacuuming aren't your cups of tea, check out our expert-backed guide for how to clean your bedroom in seven easy steps.
---
For more ways to keep up with your little sliver of space, check out our list of designer-approved small bedroom hacks that are completely transformational.