Whether you live in an apartment, condo, or tiny home, keeping a small space clean and organized can feel challenging for several reasons. The first is that there are often more things than places to put them, creating clutter. The second is that dirt and dust bunnies tend to pile up faster than in larger homes. Lastly, there are fewer storage options for larger supplies like vacuums and mops.
But with the right strategy, keeping small apartments organized, neat, and clean isn't impossible. I recently spoke with several experts to learn their best tips, tricks, and ideas for maintaining small spaces.
1. Remove shoes at the door
Shoes can be a major source of dirt, so Val Oliveira founder of Val's Services suggests making sure you and your guests don't enter the home with shoes on. "Avoid walking around the home with outdoor shoes to avoid spreading any dirt and bacteria throughout the home. Not only this but your home will also be cleaner and remain that way for a longer period. Instead, wear slippers or indoor shoes," she says.
2. Create a cleaning routine
Oliveira tells me even just a few quick tasks can ultimately impact the cleanliness of your home. For example, empty out the garbage daily. Then, "lightly wipe down all appliances, including air vents to avoid dust accumulation, keep up with dusting and cleaning cobwebs, vacuum, sweep, and mop your floors."
This approach also means less time spent doing deep cleanings. Even if you can't complete all these tasks daily, something is always better than nothing. "Don't do everything at once, instead, take it to step by step. We understand that with families and a busy schedule, the cleaning and clutter can easily pile up. But no worries, even if you must divide your daily cleaning tasks by days of the week, do this to alleviate the stress that comes with having to take care of the cleaning by yourself," she explains.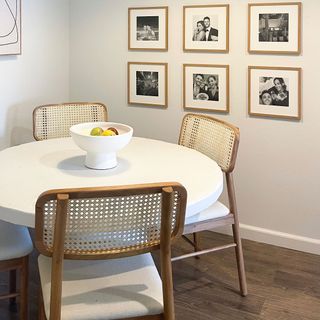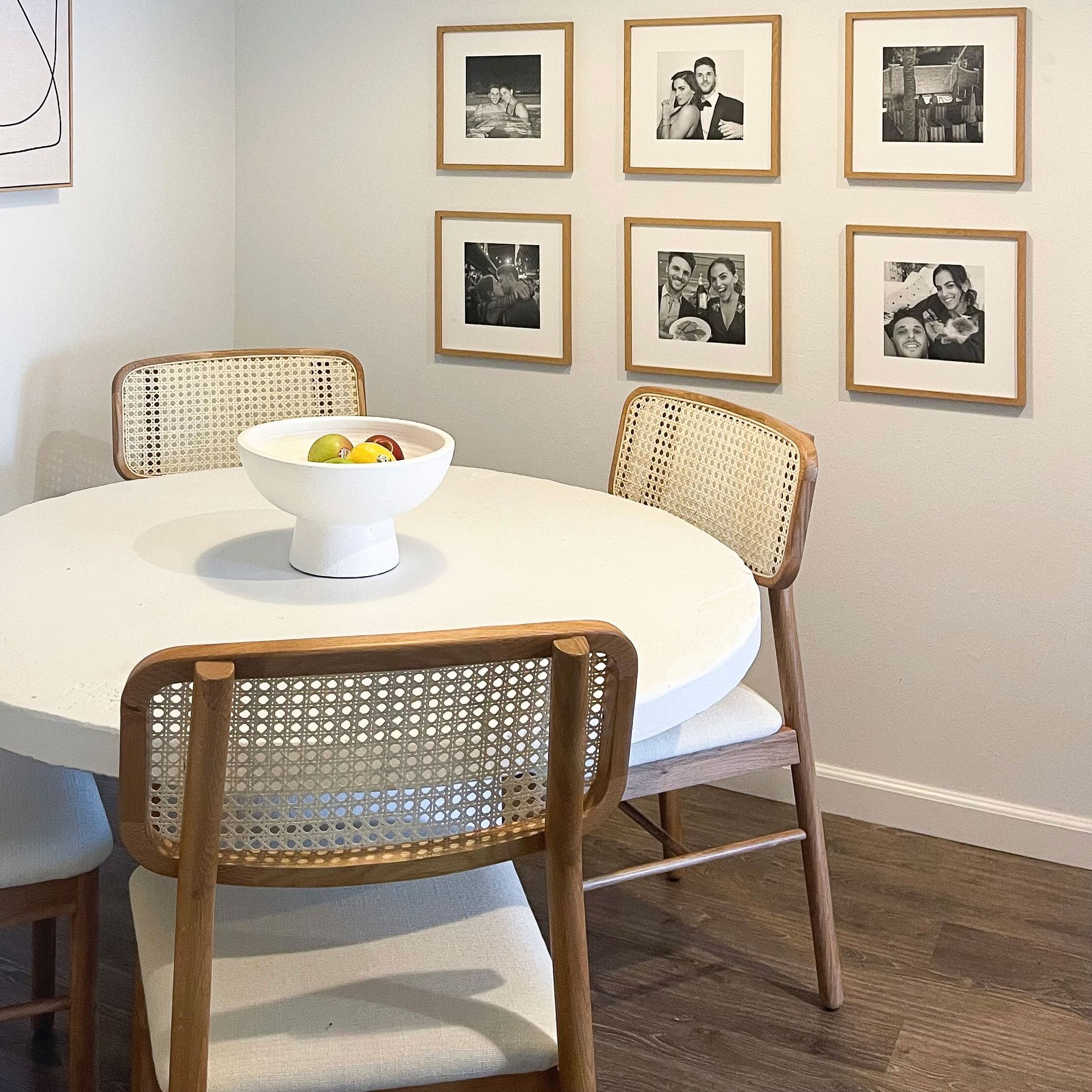 3. Remember that it's easier to clean when you have less stuff
Oliveira has a simple and easy tip that can apply to most situations. "Don't buy things you don't need. You'll be surprised at how many things you have that you don't need. If you don't need or love an item, why keep it?" This can also save you money in the long run.
Professional organizer and founder of Shantaeize Your Space, Shantae Duckworth takes the Marie Kondo approach to object acquisition. "Only keep items that truly what you want and seriously spark joy. Most times the issue is not that they don't have the space, it's that sometimes we simply have too much stuff. Small spaces really make us analyze what we have and what we want to continue to keep moving forward which can be a great thing."
4. Add storage where you need it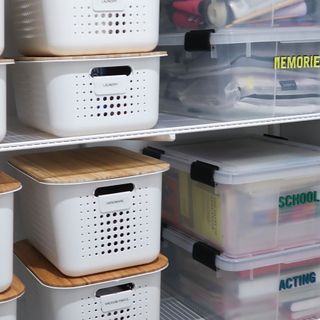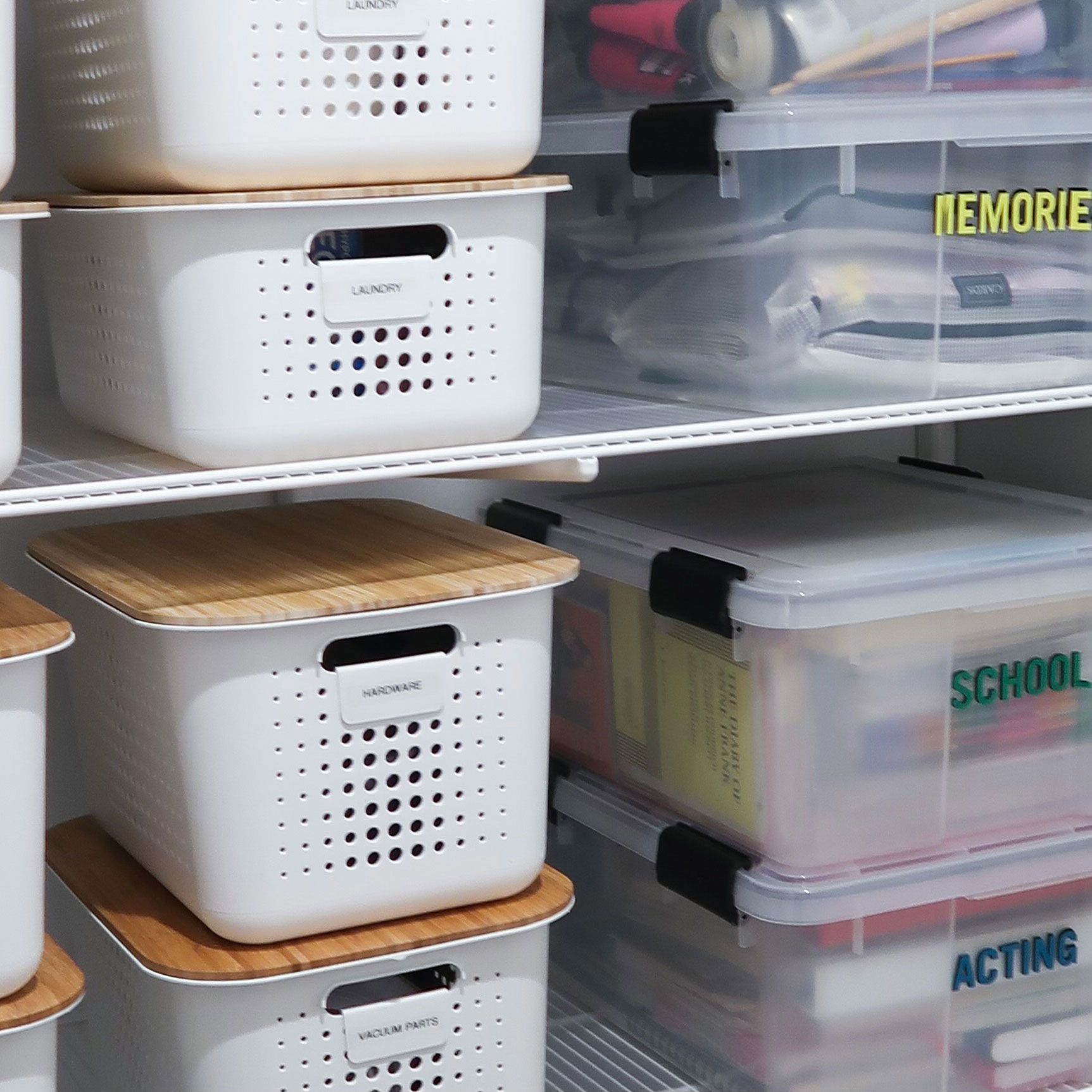 Duckworth tells me, "Really think about maximizing the space that you have. That could mean getting a shelf or a rack, so that you can maximize vertical space. Or it could mean getting a deep chest so where you could store items (and as a bonus, use it as a desk or table!)."
Professional organizer, interior decorator, and author Janelle Cohen shares a similar sentiment. "Don't be afraid to add storage, like a medicine cabinet above the toilet or floating shelves to maximize space. It will give you the storage space you need and you can easily patch the holes before you move out," she says.
6. Go with storage furniture where possible
"Another great tip is to find furniture that doubles as storage! Find a coffee table with drawers for storage or use an ottoman that opens up. There are couches that the chaise lifts up and doubles as storage. This is great for extra linens or out-of-season items," says Cohen.
7. Consider a stick vacuum
A stick vacuum takes up less space than a traditional upright and many can be stored on a wall using a hook. Then swap out the various attachments to clean all the surfaces in your home, whether it's hard floors, tile, carpet, or upholstery.
Alternatively, you may want to consider a vacuum/mop combo, depending on what type of flooring you have. This is a particularly smart choice if you don't have space to store a bucket.
8. Opt for multi-purpose cleaning products
"Find products that are dual purpose. This way you save space and reduce how much you need," says Cohen. "For example, using a cleaning concentrate is a great way to not only save money, but you can mix it with water to clean multiple parts of the home. No need for tons of different specific items that will clutter under your kitchen sink." There are lots of eco-friendly cleaning products that will work double time out there too for sustainability heroes out there.
9. Or make your own cleaning solution
If you're truly on a shoestring budget, Duckworth says that bleach or vinegar diluted with water, which is a more eco-friendly option aligned with some essential oils makes for the perfect cleaner. Just don't combine bleach and vinegar.
10. Don't be afraid to hire help
If you're too busy to clean, that's okay. Oliveira suggests if things get out of hand, it's better to hire someone to do it right instead of doing it yourself. Even a monthly professional cleaning will make it easier to maintain your home weekly or daily.
Or consider hiring a professional organizer to help you get started on your organizing journey, even if you only have the budget for your bedroom closest or the kitchen. Many professional organizers also work virtually, which can be a more cost-effective option.