Wondering how to prepare your home for guests? Whether a friend is coming over from afar for a rare visit, or you are preparing for the whole family to descend for a celebration, there are lots of small changes you can make to ensure your guests feel comfortable and welcome.
From providing guest towels to accommodating dietary requirements, here's how to make sure you're house proud and guest ready.
1. How to prepare a guest bedroom
This is the obvious first step, but what does it actually involve, apart from providing clean bedding? There are few small details that will take your guest's stay to a whole new level. Out top tips are as follows:
Provide guest towels – a bath towel, hand towel, and face towel is best; women especially like to use a different towel for their face, so will be thankful for your thoughtfulness;
Avoid using strongly scented detergent: this goes both for the guest bedroom sheets and the towels; they may not like strong scents, or even have a skin sensitivity you don't know about;
Provide slippers: some people bring their own, but if they don't, they'll be grateful for them if your floors tend to get cold.
Provide a bedside light: nobody likes stumbling around an unfamiliar room to find the light switch. Even if they don't feel like reading, a side light is close to hand and much more relaxing than an overhead light.
Provide plenty of storage for your guests, so that they don't have to live out of the suitcase during their stay.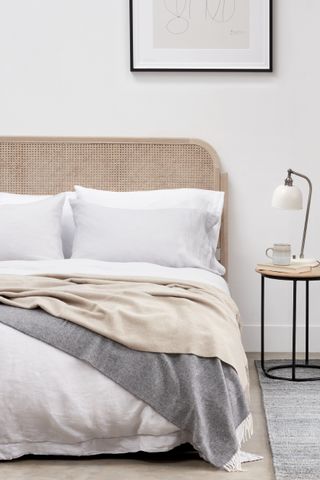 2. How to prepare your bathroom for guests
The bathroom is the one room in the house that should feel as uninhabited as possible for the duration of your guests' stay, as it's certainly one of the things guests notice. Think hotel bathrooms as a standard to aspire to: sparkling clean, with plenty of tissues/cotton pads/cotton buds for people to use, but no personal items on display. This goes especially for leaving your own skin care products/deodorants/toothbrushes on top of the sink. Move them inside a cabinet/to your bedroom for the time being.
Likewise, it's best not to leave your towels to dry in the bathroom while you have guests staying, as they might feel confused about whose it is and whether they can/should use it. Do provide a hand towel next to the sink, though.
If you need more bathroom furniture or storage in order to make your bathroom neater, check out John Lewis & Partners.
3. Tidy up – but not obsessively
You might be tempted to go full-on Marie Kondo for your guests – but stepping into an absolutely spotless home where nothing is out of place may feel intimidating and make your guests feel awkward about sitting down, or in constant fear of spilling something. A happy medium is best: clean and tidy, but not too different from how your home usually looks. If you tend to have books scattered around, for instance, that's absolutely fine, and there's no need to pretend for your friends or loved ones.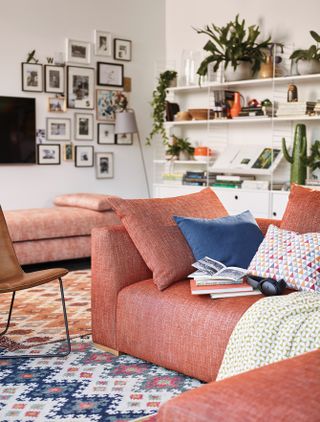 4. Create a makeshift breakfast bar
Different people can have wildly different waking routines, and we think it's best to leave different types of food out ready for your guests to have in the morning, rather than trying to get everyone to have breakfast at the same time. It might be a good idea to ask in advance what they like eating for breakfast and try to provide a variety, rather than just leaving out cereal.
5. Turn up the heating if the house is cold
We'll tell you from our own experiences that few things are as embarrassing as having to ask your host to turn up the heating because it's absolutely freezing in their house. Stepping into a warm home will make your guests feel instantly welcome. If you are trying to reduce your bills, put the heating on in the room where everyone will be sitting down for the main meal, and then provide extra blankets in other rooms.
6. How to choose lighting for entertaining
Lighting goes very far in creating the right atmosphere for after dinner conversation. Think lots of side lamps and string lights, rather than a single overhead light, which can create an overly formal vibe in your living room. You want to have just the right amount of light for everyone to be able to see each other, but also to feel relaxed enough to put their feet up if they want to.
See a selection of great lighting for entertaining at John Lewis & Partners.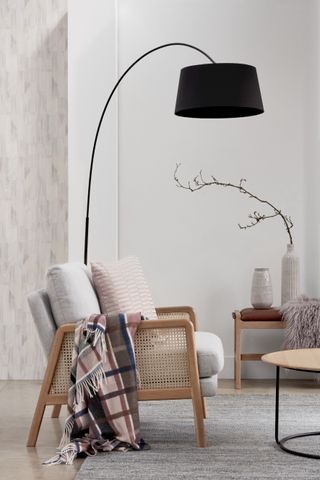 7. How to accommodate guests with small children
If your guests have a little one, they'll need some extra provisions. First of all, of course, do ask what they might need and what routines they follow at home. Then, depending on the child's age, provide them with toys and picture books to keep them occupied – and make sure anything they might break or try to put in their mouth (a house plant, for instance) is well out of reach.
If you have pets, always ask the parents if they're comfortable with your dog/cat being around the kids. If not, you might have to confine your pet to a separate part of the house while the guests are there.
8. Provide extra clothing and footwear for outings
Even if you've mentioned going for a walk after dinner, there will always be someone who didn't think to bring a raincoat/umbrella/wellies. Having extras in the hallway/boot room is a thoughtful gesture that will be appreciated by those who had packed lightly. Likewise, if you're hosting a summer visit, make extra sunscreen and hats available.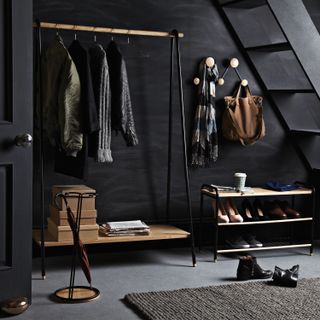 9. Take the pressure off in the kitchen
Some people may well be up for helping in the kitchen, but your guests should be looking forward to a break from cooking and washing up. We advise not delegating kitchen tasks: your guests are unlikely to refuse, but they might not actually feel like doing them.
If you think you might be struggling with all the cooking and cleaning, you can: 1. Cook dishes that can be served cold in advance; 2. Order food in or go out for a meal. Don't worry about your friends or family judging you for not slaving in the kitchen all day: they'd much rather see and talk to you, and likely won't mind a takeaway meal, or a tasty cold salad/slice of pie instead of a full-on roast.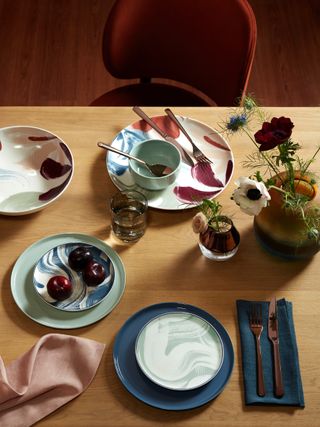 10. Introduce a bar cart for a touch of glamour
There's nothing to add a bit of oomph to an evening's entertainment like a bar cart. Why do you need one? Well, you don't need one – but relaxing with a drink after dinner in the living room is so much more comfortable and fun than sitting at the dinner table all evening. Also, if you are happy to operate an 'open bar' policy, it means your guests can help themselves and hosting becomes less full on.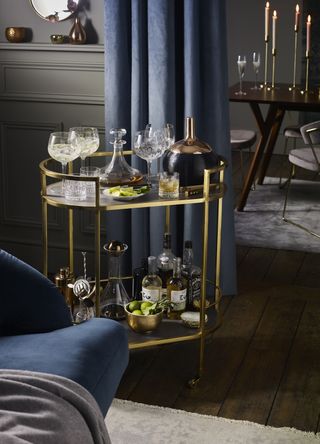 Read more: