Decorating a fireplace mantel is no small feat: it's almost always going to be the centerpiece of your living space so it's vital to ensure it creates visual interest without looking too cluttered or busy.
'Mantels are natural focal points in rooms,' explains Megan Dufresne, Principal Designer at MC Design. 'Working with your overall design and thinking about balance and symmetry will help make your mantel decor pop in the best way.'
Wondering exactly how to decorate your mantel? Below, we spoke to a handful of experts to understand exactly what looks good on a fireplace mantel—and how you can turn your fireplace ideas and existing mantel look into an eye-catching statement in your home. From working with mirrors to selecting the right kind of artwork, here's exactly how to decorate a mantel.
1. Balancing act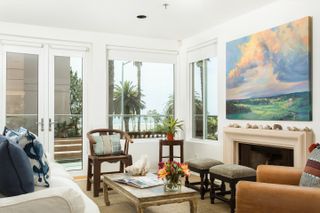 The number one rule in designing a mantelpiece is to find balance within the objects you choose. 'There is usually one larger piece, to anchor the overall design, like a large frame or mirror, and then smaller pieces to fill space around it, like vases, candlesticks, and other small objects,' explains Dufresne of MC Design.
2. Heavy weights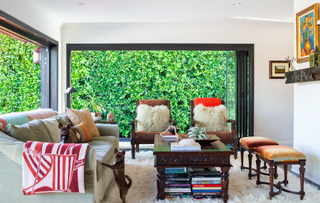 Symmetry is great, but it can get a little boring. Instead, Dufresne suggests you aim to balance visual weight on both sides of your anchor piece. For example, rather than putting one vase on either side, opt to have one vase on one side and balance that with a grouping of candlesticks or other items that fill the space similarly to the vase on the other side.
3. Keep it fresh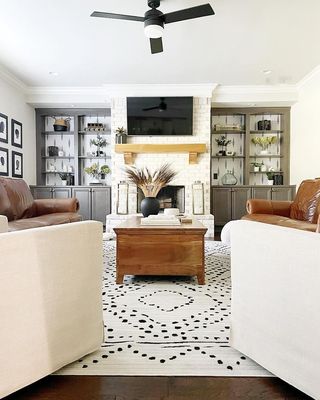 Your fireplace mantel should match the vibe of your overall decor style—but adding some outdoor elements is going to be a great way to keep things fresh as the seasons change. 'Bringing in color and texture with fresh flowers, stems, or greenery is always a good choice,' says Dufresne. So nod to cozy fall decorating ideas or sweet spring additions for more character all year round.
4. Opt for odd numbers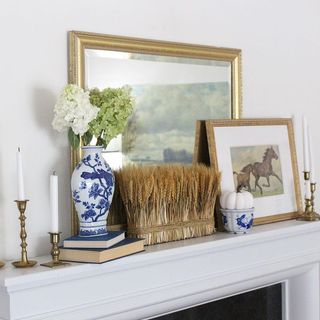 Symmetry is always going to create a more interesting and dynamic look to your mantel but balancing things of different sizes and shapes can create a pleasing arrangement that will draw the eye. 'Try a collection of vases of different sizes,' suggests Mark Cutler, Co-Founder of cutlerschulze Interior Design Firm. 'I usually prefer collections in odd numbers so a group of 3 or 5 is a great place to start.'
5. Consider collecting candlesticks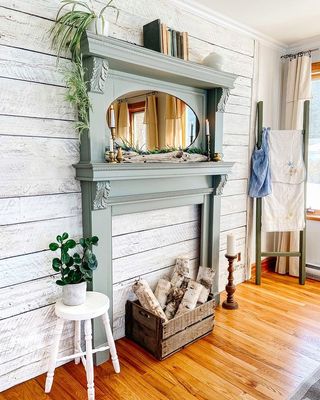 According to Cutler, mismatched candlesticks are also a great option for this sort of presentation. 'Candlesticks are usually pretty tall, so that helps to create more drama,' he explains.
6. Stack your artwork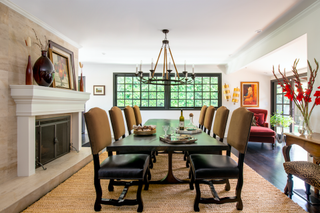 Artwork is an obvious wall decor choice but it is all in how you present it also. 'We love to stack art on the mantel rather than hanging it above, somehow it feels a bit more modern that way,' explains Cutler. If you have a few pictures of various sizes then we suggest that you stack them against each other, creating a layered presentation, this will give a bit more of a relaxed vibe.
7. Consider natural elements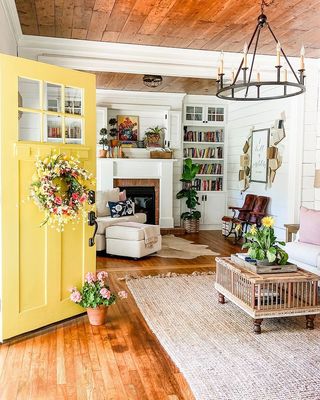 Interior Designer Lisa Cloughen Melone of Melone Cloughen Interiors suggests using natural elements to create visual interest. 'Add an assortment of objects from a variety of natural elements such as shells, rocks, crystals, and even branches mixed with decorative items such as boxes, small sculptures, or metal objects,' she suggests. 'This all enhances the dynamics and mood of the mantel.'
8. Add height with florals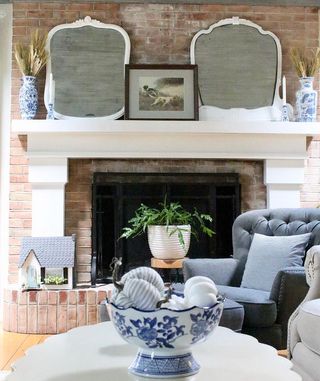 A mantel is usually a slim area so balance and scale are very important interior design theories to consider, explains Melone. A floral arrangement is a great way to add height, especially if your mantel is in a small living room.
'Flowers are beautiful any season of the year but I always especially love dried flowers and leaves or red/orange flowers during the fall months,' she says. 'They look so stunning and add a live element to your mantel.'
9. Hanging mirrors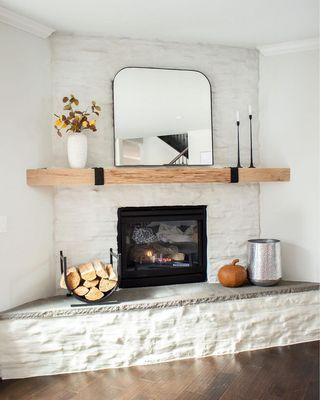 It's not a secret that using a mirror in front of a door can visually enlarge the space—but the same is true wherever you place your mirror. 'You can create a visual effect and a real focal point by attaching small mirrors around the fireplace, using one larger piece with an interesting frame or shape, and placing it in the middle of the mantel,' says Issabel Williams, Coordinator at Fantastic Handyman.
10. Showcase the brickwork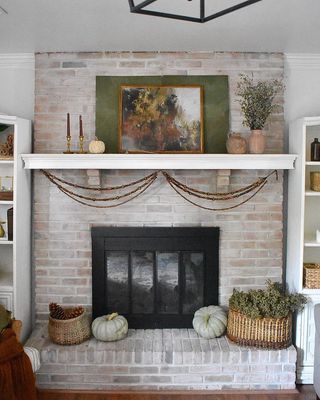 You can add some rustic vibe to your home by showing off the original brick fireplace. 'If you are afraid that the brick box or the front side has some chips or dents, worry not as a hard surface repair specialist can quickly repair these damages, and you will be surprised by the results,' explains Williams. 'The same goes for the fireplace hearth.'
Consider over-grouting your fireplace if you want a distressed but more refined finish also.
11. Display your collections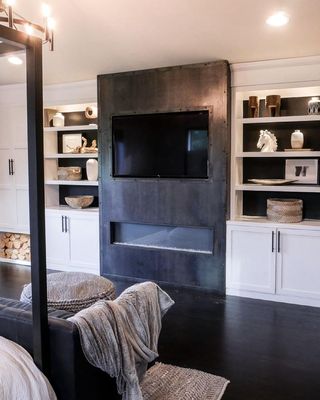 Are you collecting teapots, jars or vehicle models? Whatever your passion is, you can display it on your mantel to show it off and add more personality to the room. 'To create that balanced look, even if you collect small objects, try to organize them in a way that allows them to take the main role on the mantel,' suggests Williams.