It's one of our favorite small kitchen appliances – aside from the coffee maker – the beloved toaster feeds our obsession with avo toast, toasted sourdough and all variations of toasted breads for that matter... But, if you don't know how to clean a toaster thoroughly, then that unique toasted scent that wafts through your home in the morning to help wake the kids may become not so pleasant. Ans, if it's really far gone, it could be a fire hazard.
There are ways to keep cleaning your best toaster to a minimum, of course. We spoke to Smeg (opens in new tab), great creators of kitchen appliances big and small, about how you can make cleaning your toaster a little more fuss-free. 'Choosing a toaster with a crumb tray, such as Smeg's, is essential to keep it clean. Simply pop out the crumb tray, located at the bottom of the toaster, and empty it into the bin with no need to awkwardly turn the toaster upside down over the bin. For toasties, make sure your sandwich toaster rack has a solid base, like Smeg's, to catch any crumbs or cheese spillages.'
Whether yours needs turning upside down or not, cleaning a toaster is easy (just also easily forgotten too). Free yours of cheese drippings and more burnt things using our expert knowledge below.
How often should you clean your toaster?
This depends on whether you have a pop up or a toaster oven. We're focusing on pop up toasters here. Melissa Maker, author, cleaning guru and creator of Clean My Space (opens in new tab)advises: 'You have to clean these toasters out ideally once every couple of weeks and a more thorough clean once a month.'
So day to day, you should remove caught bits of bread, Pop Tarts, cheese or what have you – carefully with a wooden appliance when the toaster is switched off. Then you should clean your pop up more thoroughly every couple of weeks to avoid a build up of crumbs and grime. As Maker says, 'A dirty toaster can smell, smoke, catch fire and make your food taste bad.' No one wants that!
Take a look at our complete guide on how to clean a kitchen for helpful tips.
How to clean a toaster inside safely
We know you know, but just as a polite and necessary reminder, you must unplug the toaster before you start. Give it time to cool down, too. Then never put your fingers inside the toaster, or anything metal.
And we may as well mention that some (interesting) people wonder if they can clean a toaster in the dishwasher. It's a big fat no. Moving on.
1. Locate and clean the crumb tray
The crumb tray at the bottom of the toaster needs emptying to avoid the left-behind bits becoming a fire risk, so make sure you're doing this frequently as well as when you deep clean your toaster. To do this, find the tray at the bottom, there is usually a curved handle to help you slide it out.
Crumbs will fly everywhere so we would recommend doing it over the kitchen sink or in the garden if it's not raining. Shake the crumbs off the tray then wipe it down using a sponge with dish soap and warm water, then air dry thoroughly. Meanwhile, flip your toaster upside down to dislodge any awkward crumbs.
2. Clean the inside of your toaster
Now to clean the inside. The ever so slightly awkward part. Dampen a toothbrush or a soft cloth and use it to gently brush the toaster coils inside.
For extra cleaning power, use a little white vinegar on your cloth or toothbrush, making sure that you aren't getting your tools too wet as this can be hazardous. Using vinegar to clean a toaster is a good way to remove stuck on melted cheese or anything else you find in there!
3. Clean the outside of your toaster
Now to remove greasy fingerprints and unidentifiable splashes from outside your toaster. You can simply clean the exterior with a damp sponge and dish soap, wipe it completely dry with a microfibre cloth.
If your toaster is a smart stainless-steel number, just a soft cloth will do the job. For tough stains, you can make a paste of cream of tarter and water to tackle these, using your toothbrush for a little extra elbow grease.
4. Put it back together again!
When it's all clean, looking great and completely dry inside and out, you can put your crumb tray back and you're good to go.
How do I get brown stains off my toaster?
If you can't shift brown stains from a cheese toastie bag overload situation then you can try using baking soda. Make a paste using baking soda and a little water, then apply it to the stains with a cloth or toothbrush and let it sit for a five minutes or so depending on the severity of it. Then use a toothbrush to gently rub it off and the crusty food should lift off easily.
As tempting as it may be to grab a scraper or knife end, don't as you don't want to scratch the outside material or disturb the color of your toaster.
Mrs Hinch's tip on cleaning a toaster
Mrs Hinch (opens in new tab) reveals her method: 'Time for the toaster: Unplug it ✔️ Empty crumbs tray ✔️ Wipe over with ElbowGrease (opens in new tab).' And ta-da.
Our favorite liquid soap to use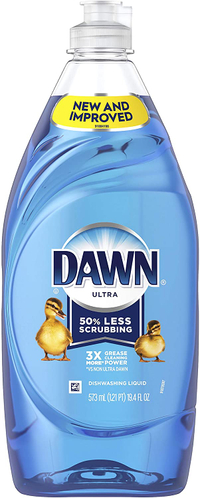 (opens in new tab)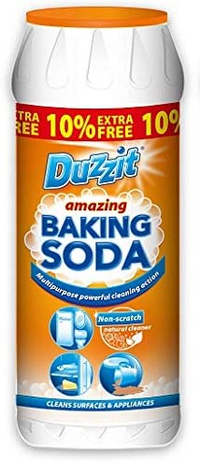 (opens in new tab)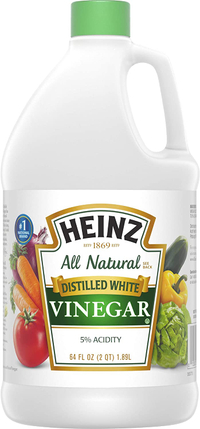 (opens in new tab)
Stay on top of it and enjoy that heavenly toasty scent!