When it's blue skies all around, you might be keen to get a super early start on all of those jobs around the home that you had put off. That's all well and good if it's a warm, dry day, but when it's a full-blown heatwave, it's another story.
Getting on board with the best summer renovation advice is a must to ensure that your DIY projects go to plan, that you stay safe and that you don't lose out financially.
It is pretty normal to assume that paint will dry quicker, and that entire DIY processes will run smoother when it's sunny, especially if there is not even a breeze to blow away any design plans, stray pencils or paint brushes... However, extreme temperatures above and beyond 85°F (29°C), actually leave a lot of room for mishaps that could not only hinder the process and the outcome of your projects, but that may also run a safety hazard.
DIY projects to avoid in a heatwave
According to Magnet Trade reports, Google searches for 'summer DIY renovations' have increased by a massive 182% over the past month*, so the stats second that when the sun comes out, so does our enthusiasm for home improvement.
Most of us know that cleaning windows when it's sunny is a no no if you want streak-free results and the same can be said when we're talking DIY, so that you don't rupture your plan, waste any materials and/or time, which let's face it equals, money...
From issues with material expansion to drying practicalities and processes, Lizzie Beesley from Magnet Trade reveals which DIY tasks are not wise to tackle in the heat.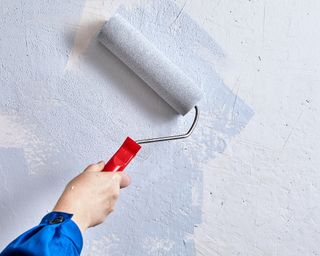 1. Painting
Even if it's slightly cooler indoors with the help of a portable AC unit, or three of your best fans on overdrive, you should still just put the paintbrush down.
'The temperature of your house (and walls) can massively affect the result of a paint job and you should always avoid painting in hot conditions.' Says Beesley.
Whether you're painting rooms indoors or refreshing your home's exterior, the heat will dry paint far too quickly, causing less than pro results, 'Warmer weather in summer (and especially a heatwave) can dry paint too quickly, which may seem like a quick way to get the job done but in reality it will cause patchy results, an uneven finish and speckled bumps that are hard to fix.
'Temperatures over 30 degrees Celsius (86°F) can cause paint to bubble up which results in peeling and an uneven result. If this occurs, other layers of paint in the same spot may start to overlap which can be hard to rectify or remove,' Notes Beesley.
So, unless you fancy having to repaint a whole wall to remedy it down the line, just leave painting for a cooler day.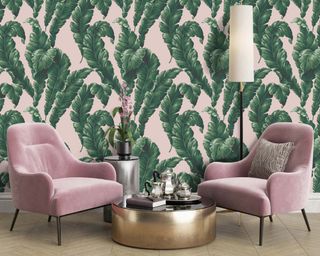 2. Hanging wallpaper
Hanging wallpaper is another DIY job to avoid in a heatwave, whether you're using peel and stick or the classic sheet and paste method.
'When hanging wallpaper in the heat, the adhesive to apply the wallpaper can dry too quickly. When it dries too quickly it can cause the edges of the wallpaper to curl or cause bubbles to form.'
Wait until the temperature has dropped for this job to ensure even drying.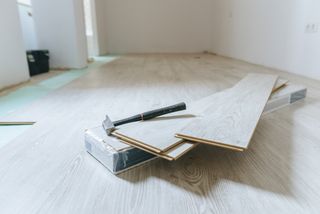 3. Building furniture
Although building furniture will seem like a wise choice on a bright, sunny day, lots of materials like wood expand in the heat. Not to mention, if you're working with metal, this could become dangerously hot to handle if it's left sitting in direct sunlight, so you want to avoid it at all costs.
Beesley notes how 'Materials like wood can expand during the heat, so avoid building furniture or fitting the likes of wooden flooring as it may cause them to buckle. This will prevent the safety hazard of unstable chairs and prevent you from having to re-build them all over again.'
Additionally, building furniture inside or out is quite labor intensive and in high temperatures, it could leave you with heat exhaustion if you're not hydrated or protected from the sun.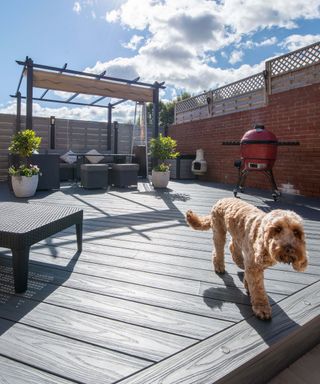 What can you DIY in a heatwave?
You know we like to keep busy around the home and yard – even when temperatures soar. So if you want to feel productive, choose less labor-intensive tasks like tending to your garden, ensuring your yard is protected from the heat and the likes.
Avid DIYers can bring out some power tools too... 'When it comes to the DIY jobs that are appropriate for warmer weather, opt for garden improvements. From planting and weeding, to cleaning the patio and sanding furniture, it's a great opportunity to get outside and give your garden some love.' Says Beesley.
Whatever you choose to do during a heatwave, stay hydrated, keep kids and pets cool and protected from the sun also and of course, factor some time in to cool off in that inflatable pool...