Give your space an instant makeover with some simple DIY small entryway ideas. Adding something as simple as a mirror or some extra lighting can go a long way in a tiny space.
Entryways can be one of the trickiest to organize or even decorate to your acquired taste, especially if they are small. Having our entryway look cute is key because creating a first impression for your guests in the comfort of your own home is a must.
Have no fear, because I spoke with design experts about how to spruce up your space with some simple small entryway ideas.
DIY small entryway ideas
We all know that everything comes in small packages when living in a studio or one-bedroom apartment. All the way from the kitchen, closets, and bathrooms, to even the entryways. See some easy DIY ideas to make the most of a small space.
1. Add a mirror to create an optical illusion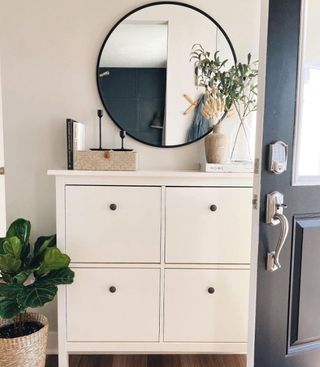 Style & Design Expert, Ted Roberts, suggests adding a mirror to your front entryway is a great way to make the space feel larger and more welcoming. Not only does it provide a place for you to check your appearance before leaving the house, but it's also a low-profile way to spruce up the look of a small space while making the room brighter.
"If you position a full-length mirror in your front entryway to reflect natural light or the view from outside, you and your guests will subconsciously see it as a continuation of the outdoors," he said.
2.Install lighting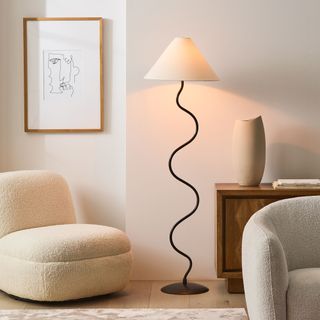 To prevent your entryway from feeling cramped or dim, consider adding well-placed sconces, overhead lighting, or a unique chandelier. Roberts states that the right lighting not only brightens the room but also makes the space more inviting and welcoming. We even found some renter-friendly lighting ideas for an easy set-up.
"If you'd like to dress up the space in the evening more, opt for elegant chrome sconces that hang in a vertical direction to elongate the room," said Interior Designer Elizabeth Vergara.
3. Enhance security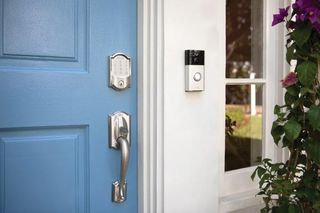 "Gain extra peace of mind by bolstering your home's security with a key lock safe or deadbolt on your front door," said Roberts.
Not only will it help you secure your home, but it will allow you to lock and unlock your door remotely and provide you with a greater ability to monitor and control who's coming and going.
"Think about your scheduled babysitter after school or dog walker who's coming to take your pup for their daily walk," continued Roberts.
4. Add greenery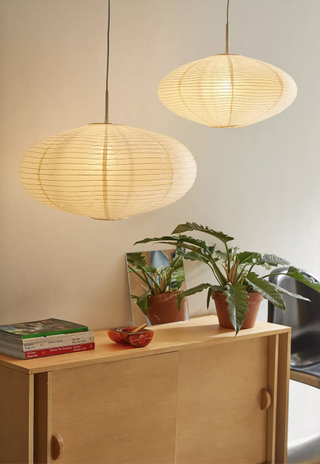 To liven up your entryway, Roberts recommends trying to bring in a bit of nature to create a calm and outdoorsy vibe. You can add potted plants, throw in some driftwood decorations, or place a big vase filled with branches for a serene and balanced feel.
If you are looking to infuse even more personality, you might explore the idea of customizing your plant pots by experimenting with paint and baking soda for a unique textured appearance.
Best small entryway buys
Classic
1. Elegant Decor Wall Mirror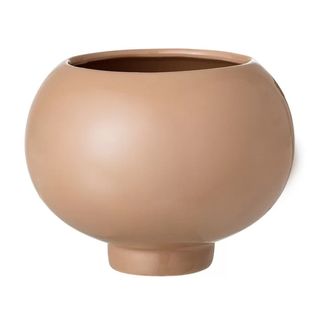 Earthy
2. Barra Ceramic Indoor Pot Planter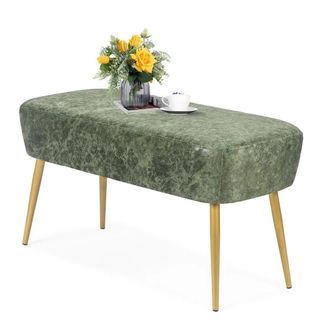 Velvet
3. Collada Velvet Upholstered Bench
Meet the Experts
As Style and Design Chief for Allegion, maker of Schlage locks, Ted Roberts and his team of designers seek out and apply the most relevant and high-impact design trends across a variety of industries to create hardware that makes everyday life more convenient while elevating the style of the home.
Elizabeth is the founder and lead designer of the Latina/female owned luxury design & build firm based in NYC called Vergara Homes. Over the past 13+ years, Elizabeth has been helping homeowners design and renovate their upscale homes as a Design Build Specialist.
FAQS
How can I make my small entryway look more cohesive?
Installing complementary fixtures throughout the home is a subtle detail that adds a sense of refinement. With the front entryway serving as a transition zone, choose a finish that complements the rest of your décor, and consider investing in high-quality, durable hardware that will last for years to come.
What can I add to my small entryway without taking up too much room?
Vergara suggests adding a sleek glass or acrylic console table to keep the space clean, which provides a designated spot to place your belongings in a visually appealing way.
---
Adding a few small touches like a mirror or a potted plant can really transform your space. Finding new new ways to decorate your small entryway can help it feel fresh and modern without breaking the bank.