If you need to know the cost to refinish and sand wood flooring then it's likely that your hardwood looks a little haggard, and you're looking to DIY the job to save a few hundred pounds.
Get it wrong, and you'll be paying more than it would cost to get a professional in to undo the damage. So it's important to treat your wooden floor with respect and cut costs (without cutting corners).
Instead of buying expensive equipment outright, we can give you ballpark figures on how much you can expect to pay to rent or lease the right tools. We'll also show you where to shop to source high-quality oils, stains, and varnishes for cheap too.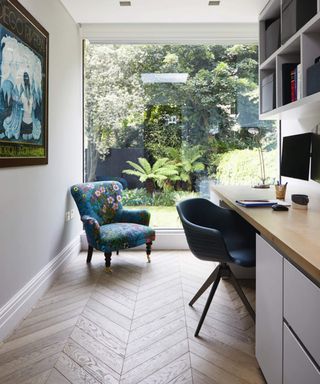 What's the cost of refinishing a wood floor?
If you're going to refinish the floor expect the cost to start at about 80 pence per square foot. You'll need to rent a floor and edge sander (£50-60 daily from HSS Hire); and a buffer (£40 daily from HSS Hire.)
If you don't already have a good utility vacuum, you'll need to rent that too. A UK gallon of polyurethane finish, enough to cover about 500 square feet, is roughly £60. In fact, you'll get some change from four tins of Rustins POMC1000 Polyurethane Varnish Matt Clear, 1L on Amazon.
Factor in the sanding belts, sanding pads, an assortment of sanding discs in different grades, applicators, brushes, painter's tape, and plastic sheeting. This can add about £80-£160 depending on the size of your project.
Prices vary greatly from pros, but they might charge £3 to £5 per square foot to refinish your floor. So, it pays to get a few estimates before you decide to take the project on yourself and learn how to sand and refinish hardwood floors.
We asked Christian Roberts, flooring expert, MyJobQuote about the cost to refinish hardwood floors in terms of materials. Below he shares what you'll need, and the price you should expect to pay for your floor finishes:
Of course, after you've put all the hard work into your flooring renovation, you'll want to keep the wood in tip-top condition. And that includes cleaning a floor of this calibre with absolute care.
If you don't know how to clean hardwood floors correctly, you could undo all of your labour, so if you haven't bought them already, it's worth investing in the best mop and vacuum cleaner to maintain an immaculate interior ground cover.
And, make sure you're not using any old floor cleaner on your hardwood. Because some formulations aren't suitable for the material (in fact, the wrong chemical make-up could discolor it, meaning you'll have to start again and potentially resand your work to remove the defective/damaged layer.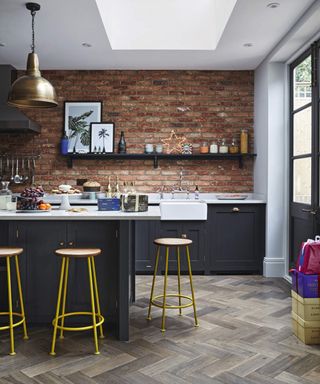 How long does it take to sand a wooden floor?
Of course, time is money too. And although you're not a tradesperson in the business, it's good to have a rough idea of the duration it'll take to complete the project.
Whether you have a young family or not, the smell of the aforementioned floor treatments can be strong, and sometimes cracking open a couple of windows won't suffice when it comes to adequate ventilation.
Similarly, if your refinishing a wood floor in a room that experiences a lot of traffic (ie: your living room flooring), family members will want a rough guide on when they can expect to return to their usual routine of watching TV and lounging about in the sitting room.
Worse still, if you're thinking of zhuzhing up the bedroom flooring, you may need to find alternate sleeping arrangements for a few days.
On the flip side, if it's your kitchen flooring that you're looking to improve... use it as an excuse to put down the pots and pans, and order some takeout.
'It can take one to five days for a professional and two to fifteen days for a DIY enthusiast, depending on the size and condition of the floor,' says Ben Osborne, owner of howtosandaroom.com
'For planning purposes, it would take one day per room for a professional and 2 days per room for a homeowner doing DIY.'
'Rental sanding machines in the UK are much less powerful than professional sanding machines. The abrasives you get in rental shops tend to be a lot less effective also.'
'Trade abrasives are usually made of zirconia or ceramic, whereas DIY abrasives are made of aluminum oxide (fairly soft and wears out quickly) or silicon carbide (very hard, but smashes to stay sharp, then wears out fairly quickly).'
'Even if you had all of the exact same tools and abrasives we use and someone stood over your shoulder telling you what to do you cannot be as fast, just due to the practice and experience. Floor sanding is a very high-touch job. Experience breeds speed and confidence, and confidence itself breeds speed.'
'Other things that can affect the time of completion include the unevenness of the floor, previous finish, any damage, the type of wood, and of course, the number of rooms.'