Summer's around the corner, and if you haven't yet, now is the perfect time to start sprucing up your backyard (especially because you'll likely be spending even more time there this year). The good news: There are plenty of Amazon finds that can help turn your backyard into the place to be, and they can all be had for under $100 (and most come with free shipping for Prime members, too).
Here, we've rounded up nine of our favorite Amazon finds for the backyard, that all come in under 100 bucks.
Looking for patio furniture? Check out our patio furniture sales page for all the best deals happening now.
Our favorite Amazon finds for the backyard, all under $100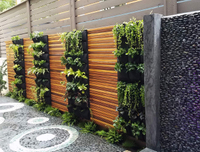 Delectable Garden 12 Pocket Hanging Vertical Garden | $24.95 on Amazon
This hanging wall planter features 10 pockets for your vertical garden. It's perfect for growing things like herbs or lettuce, or creating a living wall that can be used for privacy or as a decorative feature on a patio or deck.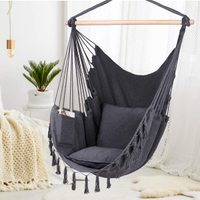 Y- STOP Hammock Chair Hanging Rope Swing | $69.99 on Amazon
Need a spot to lounge? This hammock swing can easily hang from a tree or deck beam, and its boho-inspired design will contribute style points to your outdoor space, too. It's also a great hammock alternative for small spaces.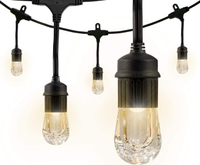 Enbrighten Classic LED Cafe String Lights | $69.99 on Amazon
There's something about the right lighting that can completely transform the ambiance of a space, and the outdoors is no exception. These LED lights will create classic bistro style, and come in five lengths so you can tailor them to outdoor areas big and small. The brand, Enbrighten, also offers a colored version.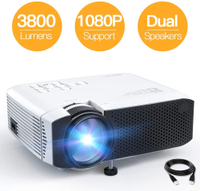 Mini Projector, APEMAN 3800L Brightness Projector | $99.99 on Amazon
Grab the picnic blankets and some popcorn and head outside for a drive-in experience at home. This mini projector works outdoors and projects a picture up to 180 in.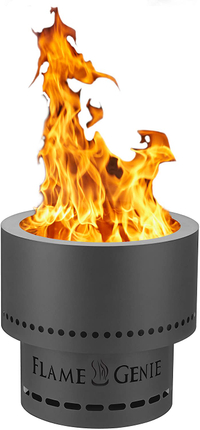 HY-C FG-16 Flame Genie Portable Smoke-Free Wood Pellet Fire Pit | $98.37 on Amazon
This backyard fire pit uses low-moisture wood pellets for a fire with less smoke. Perfect for those who live in denser areas and want to have a fire without worrying about smoke blowing into the neighbor's house.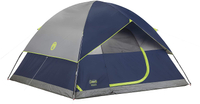 Coleman Sundome Tent | $79.99 on Amazon
State parks and campgrounds remain closed in many states, but what's to say you can't have just as much fun camping in your own backyard? Set up this Coleman four-person tent, watch a movie on a projection screen and roast s'mores over your fire pit for the ultimate backyard staycation.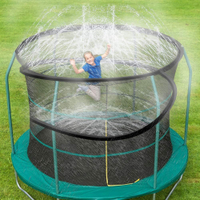 ARTBECK Trampoline Sprinkler | $52.99 on Amazon
This sprinkler solves what may be the only drawback to a backyard trampoline: how hot it gets in the summer sun. Reviewers say this sprinkler attachment is easy to set up and kid-approved.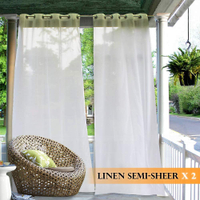 RYB HOME Outdoor Curtains | $36.95 on Amazon
Need some privacy or a reprieve from the glare of the midday sun? These outdoor curtains turn a veranda, front porch or deck into an outdoor room, and help diffuse direct sunlight.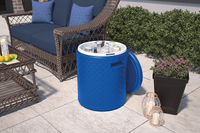 Suncast BMDC1000BD, Blue 54-Quart Resin Cooler Side Table and Decorative Stool | $49.36 on Amazon
If there was an award for most versatile piece of outdoor furniture, we'd give it to this side table. This handy accent piece functions as a a spare seat and a cooler, too.
Read more: