Amazon Prime – a shopping/streaming/music/reading service that gives you tonnes of benefits from fast and free delivery to 1,000+ movies and TV shows, eBooks and more. In other words, it's everything you need in your life right now.
Panic ordered a few things recently? Maybe you thought you'd buy a 5,000 piece puzzle to pass time? Or, a robot vacuum to help do the cleaning? We've all been there (or will be going there soon). What should you have panic ordered? Amazon Prime: it truly is a lifesaver.
The best part? If you're a new member, you won't even have to spend a penny for the first 30 days – this is their free trial period. After that it's just £7.99 per month – or of course you cancel it. For a video streaming service, music streaming service, a reading service and delivery service all in one, we don't think that's a bad price to pay.
So, why not opt into Amazon Prime today? You've got nothing to lose – apart from the items in your basket once they go out of stock after deliberating long and hard about buying Amazon Prime, that is.
For more great Amazon sales (watch those delivery slots – they're few and far between), go to our hub page.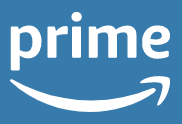 Amazon Prime | Free 30 Day Trial
Out of laundry detergent? It can be delivered tomorrow. Need a new thermometer? Order now and use in a few hours time. You can also use it for less serious purchases such as garden games to keep the kids busy and to buy some books to add to your collection. It really is a game changer. View Deal
Head to our deals page to shop incredible discounts spotted by us.