Over the past year of lockdowns, you've probably accumulated a lot of stuff, from practical working-from-home accessories to items bought out of boredom and impulse buys from Target. After a build up of a few days, weeks or months, comes the decluttering fever. We're overwhelmed by the urge to throw things out, making piles of our belongings to sell, take to thrift stores or chuck in the trash.
Decluttering can make us feel physically lighter, and makes space for new things to bring you joy. But, before you get too ruthless indulging your organization ideas, here are a few things you should absolutely hold onto no matter what, according to an interiors therapist.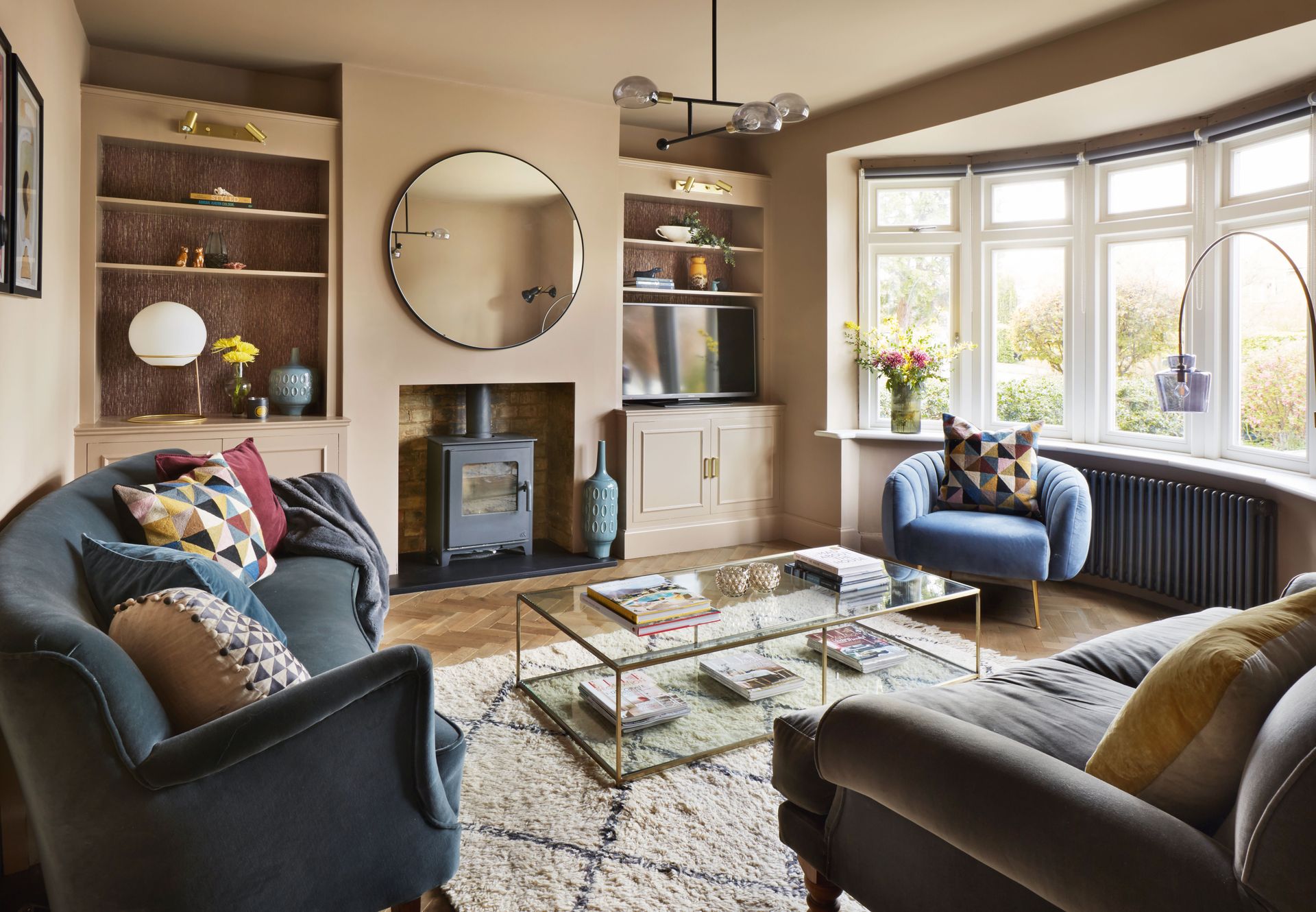 See also: These are the decluttering tips experts recommend you MUST try in lockdown
Suzanne Roynon, author of Welcome Home, How stuff makes or breaks your relationship, has shared some sage advice. The first thing - or category of thing - you should on no accounts get rid of is crucial documents. Obviously your birth and marriage certificates should stay, but you should also hand onto the deed to your home, inspection reports, home warranty documentation, and your tax records. Chances are, you'll need these at some stage in the future and not having them will be a real headache. So, keep important documents safe in their own file and thank yourself later. Thinking about tossing appliance manuals or warranties? That's generally OK, but check that the manual can be found online or a copy of your warranty is in your email or retailer account before tossing.
Okay, that seems logical. What else shouldn't we throw away? According to Suzanne, we should also hold onto a small number of items belonging to someone dear to you that you have lost.
'If you've lost someone very special, keep just one or two really precious items which make you smile at the thought of them. You don't need a house full of someone else's clutter to feel their love in your heart,' Suzanne says.
A couple of treasured items in honor of a late family member or friend no doubt deserve a place in your home - but the key thing is to identify just one or two things and let anything else go. Your memories together are far more precious.
See also: 5 quick Ikea storage hacks for organising all of your rooms
Thirdly, and more metaphorically, the thing you should keep is your self-esteem, says Suzanne. 'When clutter overtakes a home, self-esteem is one of the first things to evaporate. By maintaining your self-esteem and being happy in yourself, you can control clutter and notice as soon as home starts to feel claustrophobic or stuffy.'
Important documents, something to remember a loved one who has passed away, and our self-esteem. Got it.
What would you never throw away? Visit our storage hub page for ways to keep your home organised, and if you're looking home office storage ideas, check out our feature.