Valentine's Day is officially over. It's not you, it's me kind of over – and thank goodness for that – but if you need a pick me up to get you through the rest of the weekend, we have the perfect solution, called Helgar.... Yep, we've 'stumbled' across – who are we kidding, we were looking for a lovely living room rug – this sheepskin Made.com rug and not only is it darned beautiful, it's also on sale...
Need more living room ideas and inspiration? Check out our hub and read on to hear more about this lovely rug.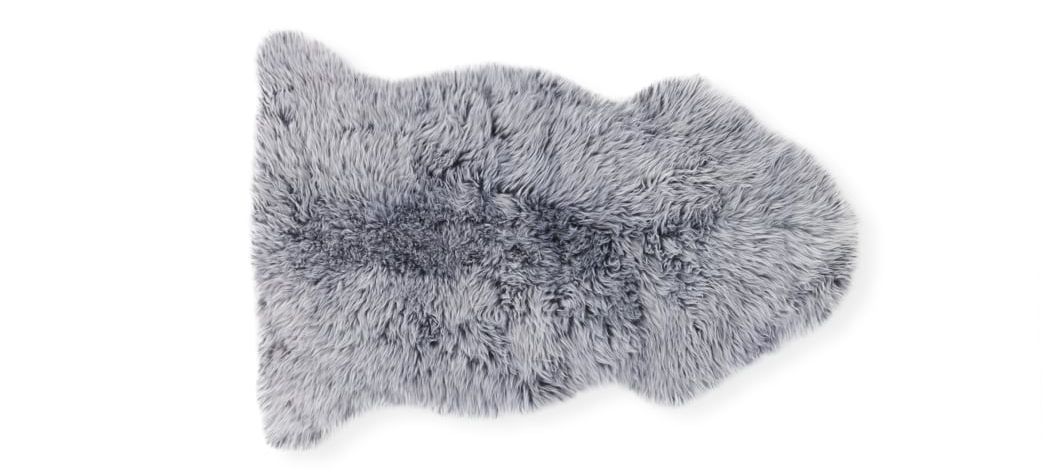 For a limited time only, you can get your hands on Helgar, the 100% natural sheepskin rug for as little as £49! That's £10 off the Dusty Pink and Grey designs, which is a pretty great discount for such a snazzy and in-demand brand as Made.com, so we are fairly excited.
There's a Dark Teal (beautiful) option available too, it's going for £55 so that's a slightly smaller discount but totally worth it in our eyes. There is also Ivory, which is lovely, but you can do better, since it's still full price at £59.
Whichever colour sheepskin rug you go for, it's comforting beyond belief whether it's going to cushion your toes or your tush. Yep, you can lay this thick pile minxy number pretty much anywhere in your home – dimensions below – and you're guaranteed to achieve a cosy and chic effect. Over a leather sofa, or on a wooden bench, by your bed or perfectly positioned between your seat and the coffee table...Helgar gives you options.