Aldi is having a bit of a moment (again). This week's release of new furniture and home accessories has been a bit of a treat – and these throws and cushions are no exception. They're a) good looking and b) brilliantly priced. It's the kind of stuff we've learnt to love Aldi for: stylish throws and cushions in some beaut colourways, including pink, teal and dark and light grey ('cos who isn't obsessed with grey interiors?).
Keep scrolling to see these buys – but bear in mind that they won't be in store for long and will sell out fast. Which is why we've helpfully added some well-priced, handsome alternatives for you, below.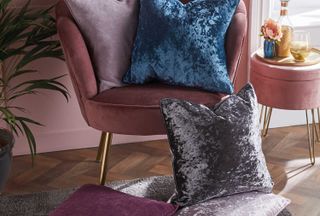 There's always an excuse for more cushions and these simple yet luxurious velvet effect scatter cushions are the perfect addition to any sofa, side chair or bed! Make a statement with the Plain Velvet Effect Cushion, £5.99 - still available in mauve and teal online (or grey and pink in store). Or, opt for the Crushed Velvet Effect Cushion, £5.99 - available in mauve, pink or teal online!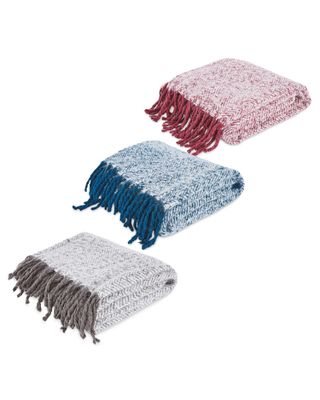 This tasselled throw is soft, cosy and comes in a choice of rich, contemporary colours that are perfect for when the skies get greyer. What's more, it's also machine washable so it's super easy to care for! Add it to your sofa or the end of your bed... It'll also serve you well if you're one for getting wrapped up while star watching.
Kirkton House Faux Mohair Throw, £12.99
Read more: