If you've been a lifelong fan of the Dualit toaster (we have), you might have wondered if/when it would be given a Queer Eye, Fab Five style makeover. You may, of course, have seen that the Dualit Classic tops our best toasters list, but its latest incarnation might have passed you by. Yup, Dualit's new range is here. Prepared to be surprised at just how beautiful a toaster (and its matching kettle) can be...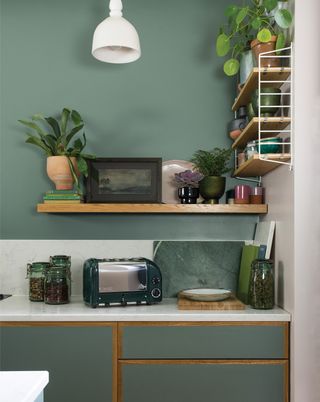 The new range was developed in collaboration with colour and trend forecaster Anna Starmer, and man can you tell that some serious thought has gone into colour scheming this collection. It's called The Naturals, for obvious reasons and is made up of both the classic kettle and toaster, in four delicious new colours: Evergreen, Eucalyptus, Limestone and Desert. Each one has been inspired by something, well... natural, whether that be fresh herbs, exotic plants, unrefined clay or baked terracotta.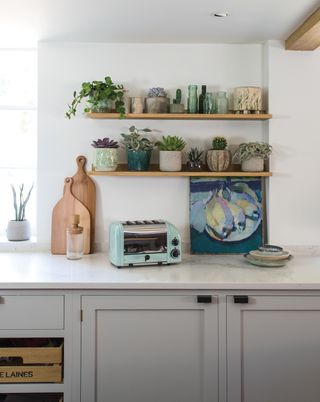 When talking about the inspiration behind the collection Anna says, 'In these uncertain times, we find ourselves drawn more toward the natural world for inspiration. The constant change of the seasons and the solid ground beneath our feet help to remind us that we are all part of the rhythm of life on earth. We feel a need to fill our homes with natural colours; they are calming, grounding and meditative.'
World going mad? Treat yourself to a pretty new toaster, we like the sound of that. But Dualit products, as well as looking stunning, are the cream of the crop when it comes to kitchen appliances so you know you are going to be buying something of quality. They have been manufacturing toasters for over 70 years, and you'll struggle to find a brand with more experience than that.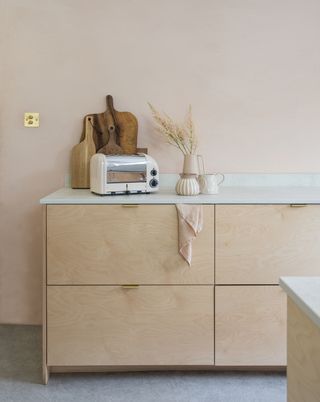 'It has been wonderful to work with Anna again on this second chapter. A storyteller with an unsurpassed knowledge of colour, Anna has once again challenged us to look at our products in a completely different way,' explains Alex Gort-Barten, director of Dualit.
'Our Classic toasters are hand assembled in West Sussex, where we bring together the best engineering, latest technology and a traditional handmade ethos, juxtaposed with a restless search for the next trend. Anna's all-encompassing approach to colour perfectly mirrors our obsessive approach to engineering, making the collaboration a natural fit.'
Read more:
Why you can trust Real Homes Our expert reviewers spend hours testing and comparing products and services so you can choose the best for you. Find out more about how we test.