Know a budding chef who would love a few cookbooks in their stocking this Christmas? Or fancy expanding your dinner-time horizons to include a few more dishes your family will love? Head to Amazon to save ££s on 2019's best cookbooks – as rated by reviewers who have tried and tested recipes inside. Keep scrolling for our best picks from Amazon's cookbook sale, along with their cheapest prices.
There are options for everyone including cookbooks by our favourite TV chefs, and recipes to help people trying a new diet. Check them out, then check them out because they will sell faster than you can say "no more beans on toast for tea again"!
For more recipe inspiration, head to our food page to tantalise your taste buds.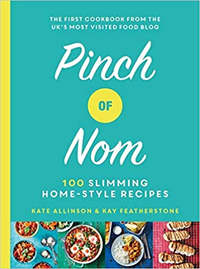 (opens in new tab)
Pinch of Nom – Kay Featherstone and Kate Allinson | Was £20, now £10 (opens in new tab)
Shedding a few pounds is not easy, especially if you can't cook or hate doing it. Fortunately, these wonderful recipes from restaurant owners and bloggers Kate and Kay teach people how to make easy recipes that fit their weight loss plans.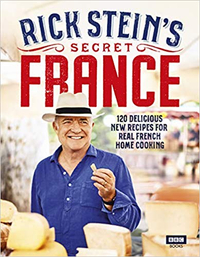 (opens in new tab)
Secret France – Rick Stein | Was £26, now £13 (opens in new tab)
After finding fame for his fish restaurants, Rick returns to France, the country that inspired his love of food. He shares the recipes that make the cuisine so highly regarded as he tours the regions of France. Buy if you need to add some classics to your dinner party menu.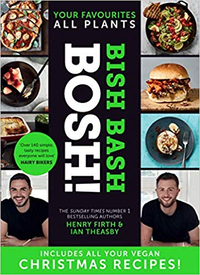 (opens in new tab)
BISH BASH BOSH – Henry Firth and Ian Theasby | Was £20, now £9.99 (opens in new tab)
The second installment from BOSH (AKA Henry Firth and Ian Theasby) features 140 simple recipes that make eating plant-based meals easy. There are the meals that mimic meat (great for recent converts), but also plenty of dishes that celebrate how yummy vegetables can be if you treat them right.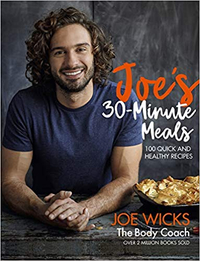 (opens in new tab)
Joe's 30 Minute Meals – The Body Coach, Joe Wicks | Was £20, now £9.99 (opens in new tab)
Featuring 100 quick and healthy recipes for those who have little time but often crave healthy meals, this cookbook is written by Britain's best-loved healthy chef, Joe Wicks, and it is currently half price.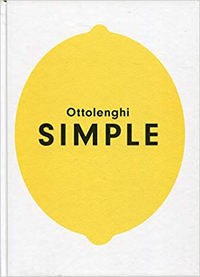 (opens in new tab)
Simple – Yotam Ottolenghi | Was £25, now £16.14 (opens in new tab)
Not quite half-price but well worth the spend as it saves you time and effort on producing delicious and healthy meals. As the name suggests, this bestselling cookbook is all about simple dishes. Some can be prepped ahead, some use basic pantry ingredients, most take less than 30 minutes – but all of them are incredibly tasty.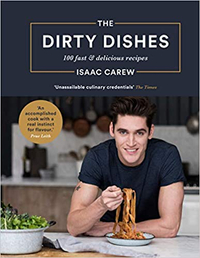 (opens in new tab)
The Dirty Dishes – Isaac Carew | Was £20, now £10.50 (opens in new tab)
Containing 100 fast and delicious recipes to see you through breakfast, lunch or dinner, this cookbook features new takes on classics as well as adventurous yet surprisingly easy recipes. Written by classically trained chef and model Isaac Carew, there's 48 per cent off right now if you're quick.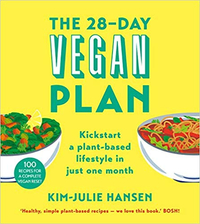 (opens in new tab)
The 28-Day Vegan Plan – Kim Julie Hansen | Was £16.99, now £8.91 (opens in new tab)
Giving Veganuary a try this year? Or know someone else who is? Buy them this cookbook to help ease their body into a plant-based diet. It's a one-month plan written by food writer and blogger Kim-Julie Hansen that includes everything from meal plans to advance prep, shopping lists, recipes and practical advice.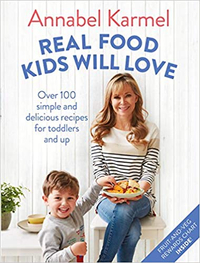 (opens in new tab)
Real Food Kids Will Love – Annabel Karmel| Was £16.99, now £8.41 (opens in new tab)
Know a Mum or Dad whose always struggling to plan kid-friendly meals? This cookbook is the perfect buy for them. Inside you'll find 100+ simple and delicious recipes for toddlers and up. Think: 15-minute meals, healthy 'fast food', lunchbox snacks and easy modern dishes. All with 51 per cent off.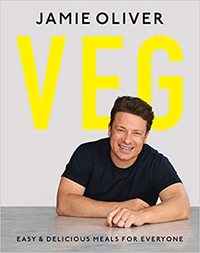 (opens in new tab)
Veg – Jamie Oliver | Was £26, now £13 (opens in new tab)
Yes, another veg-based cookbook – but we really should be eating less meat and even meatlover Jamie Oliver has joined the crusade. This isn't a vegetarian cookbook though, it just celebrates yummy vegetables cooked in yummy ways. Think aubergine lasagne and sticky onion tart.
More Christmas gift-spiration: