Swedish Death Cleaning, on course to take over the world of decluttering and replace the hugely popular KonMari method by Marie Kondo, is another approach to clearing and organising your home. While originally intended for the older population, it's incredibly therapeutic for the rest of us, too. We all know that cleaning and decluttering is not just really good for mental wellbeing, it can be good exercise, too. So, for anyone struggling with clutter and letting go of things, find out more about Swedish Death Cleaning, how to do it – and how not to be too put off by its morbid aspect.
Find out more about different tidying and decluttering approaches at our cleaning hub page.
1. What is Swedish death cleaning?
Why you can trust Real Homes Our expert reviewers spend hours testing and comparing products and services so you can choose the best for you. Find out more about how we test.
'Swedish Death Cleaning' comes from the Swedish döstädning. Based on Swedish artist and writer Margareta Magnusson's book the Gentle Art of Swedish Death Cleaning, this method has its origins in traumatic events – the deaths of her mother and husband. As Magnusson explains in her book, going through all of their possessions after the deaths of her loved ones was incredibly emotionally taxing, and she decided to come up with a way of sorting through things that will help other's family and friends be less affected by their passing.
In some ways, Swedish Death Cleaning is similar to Marie Kondo's approach to decluttering. Unlike Marie Kondo, though, Magnusson advocates thinking about your things not only in terms of how they make you feel, but also how they make your loved ones feel. Would they really want your furniture/clothes/home decorations if you were to pass away?
2. Who is Swedish Death Cleaning for?
While Magnusson's intended audience is primarily people over the age of 50, she emphasises that it can work for anyone who wants to live a simpler and more satisfying life (that makes it pretty much everyone). The idea is not so much that you have to start imagining your own demise, but rather to change your approach to accumulating more and more stuff every year. There's a good dose of Swedish minimalism in Magnusson's thinking, and this will appeal to adults of any age.
And don't worry: you don't need to be a cleaning obsessive to use this method. 'Death cleaning is not about dusting or mopping up,' Magnusson told The Chronicle. 'It is about a permanent form of organisation that makes your everyday life run more smoothly.'
3. Swedish Death Cleaning is a long process
Magnusson's approach is the very opposite of blitzing or quickly purging your house of all possessions. Instead, it's a process that can go on for weeks or months, or longer if you need it to – the end result should be a lasting change to how you organise your life and your home, rather than short bursts of decluttering followed by more buying of things you don't need.
You may need to stock up on storage boxes or bags while you are reorganising your possessions; it's a good idea to label the different boxes according to whether you'd like to keep their contents or give them away.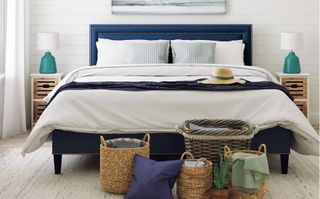 4. Talk to your family before and during Swedish Death Cleaning
This is not something to do in isolation. You should communicate your intentions clearly and simply your loved ones, explaining to them that the intention is to make everyone's lives easier and more peaceful. They still may react emotionally, so give them time to adjust to this process, and keep emphasising the positives – a less stressful, simpler lifestyle while everyone is still around, not the idea of someone they love dying.
Next, begin asking their honest opinions on things you own: would they keep this furniture if it wasn't for you? Would they want your collection of coins/teapots/porcelain figurines? If they genuinely don't want your stuff, and you are able to let go of it, donate it or put it up for auction.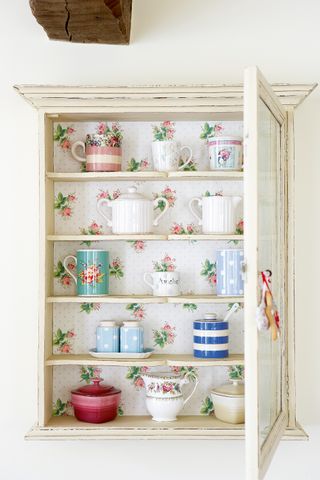 5. Categorise your possessions
Try to create a taxonomy for all the things you own, based on how easy it would be to sort through this type of possession. For the very organised types, a spreadsheet may well be in order, but a diary, wall organiser, or even a simple written list will do, too. Rank all your possession types from easiest to let go of to the hardest. This process is highly individual, as only you know what types of things you value more than others.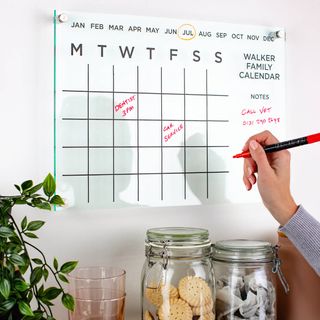 6. Start Swedish death cleaning with things you can't see
If it's mouldering in the attic, forgotten in the basement or has been lingering in the back of a cupboard for years, it's very likely you won't miss it when it's gone, so start there first. This includes items you might keep 'just in case' but never, ever actually do.
7. Then Swedish Death Clean your clothes
Part of Magnusson's approach is accepting that you don't need to keep things in order to preserve a memory, because memories exist independently of material things. For most people, clothes are fairly easy to sort through – it's no wonder Marie Kondo also advocates beginning with clothing – so it's a great category to start with. You'll find it much easier than you thought to part with that dress you wore the first time you met your spouse, or the high heeled shoes you adore but somehow never got round to wearing. Donating your things will make getting rid of them easier, as you will know that they will bring joy to someone else.
it's also a good idea to keep your remaining clothes well organised. Take a look at our clothes storage ideas and the best clothes storage boxes for useful buys. Find out, too, how to declutter your wardrobe in our expert guide. And, if you want tidy drawers, use our guide to find out how to fold clothes like Marie Kondo. You can't beat the approach.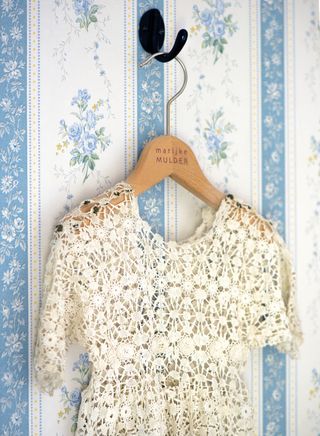 8. Sort through personal items last
This is likely to be the hardest category of things to go through – in fact, even Magnusson was unable to let go of some truly personal possessions such as letters and photographs. You don't have to force yourself to get rid of what's truly important to you, but it might be a good idea to put all of these things in a designated box that can be disposed of (without being opened) after you pass away.
Swedish Death Cleaning is all about being kind to others and making sure that people aren't hurt by what they may find among your things. If you don't want them to find something and can't get rid of it, store it in a way that will spare them later.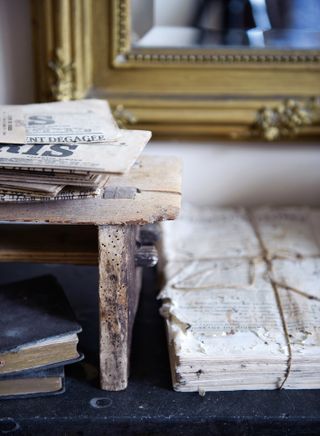 9. Get rid of things that can embarrass your family
The personal items mentioned above can include everything from love letters to, er, sex toys, and that's not something that Magnusson is shy of confronting: 'Save your favorite dildo – but throw away the other 15!' she comments in her book. So, have a good think about who you'll ask to clear your home after you're gone, and imagine what they might think and feel when they find things you wouldn't have happily shared with them when you were alive.
10. Give your things away as gifts
Of course, no one is talking about gifting your old stuff in lieu of Christmas or birthday presents. The idea is simply to casually present your friends with things you think they may genuinely like or need that you think you can do without. Have they always praised that lamp, which you incidentally never switch on? Or perhaps they look nicer in that dress they once borrowed from you? As long as your gifting is based on thoughtfulness, your friends are likely to be pleased. And – if you gift wrap them prettily, they'll be even happier.
11. Consider your digital afterlife, too
This may not seem like an obvious issue, but since the advent of social media, many people have found that their grief is compounded by not being able to access loved ones' online accounts in order to delete them. Which is why it's a good idea to keep all your digital passwords somewhere there'll be easily accessible to your family, so that they can deal with your digital footprint quickly. Swedish Death Cleaning at its most detailed, we think.
12. Don't get too hung up on the 'death' component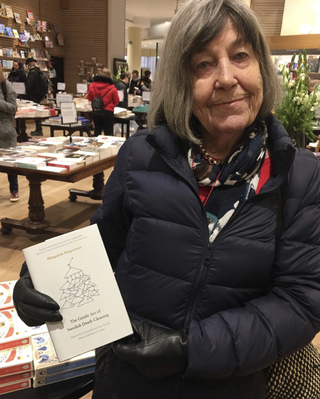 It does sound a bit morbid, and it's a downer to have to think about your own death while decluttering your home, but this process doesn't have be coloured with sadness. Instead, Magnusson (above) says to think of it as a way of streamlining your life and making it less taxing on the people around you. Younger people may also find it useful to think about this as a way to make their lives easier when they decide to move, for example.
And if it does get you a bit down, make sure to reward yourself afterwards by doing something life-affirming, such as walking, baking, or going to the cinema – just not another shopping trip.
Consider some of our favourite craft activities to give yourself a positive boost, perhaps.
More decluttering tips: