Like sleep? Us too. But if you struggle to sleep it can be so frustrating which will leave you feeling pretty groggy the next day. This year has been one to remember (not necessarily for good reasons, either) which has seen our once 'normal' routines thrown up into the air and new changes to our every-day lives enforced.
With a recent survey commissioned by eve sleep revealing that for one in four Brits quality of sleep is worse than ever as they are kept up by worries and the change in their life and work routine, rituals to help with winding down before bed are now more vital now than ever before.
The sleep wellness brand believes it's time to swap evening screen time for 'me time', and has curated a new range of sleep gifting products designed to help your mind and body unwind before sailing off to the land of nod. The range – known as 'well slept by eve' – features a selection of products including a sleep rituals book to help unload a busy mind and three snooze inducing scented candles, combining the relaxing and anxiety reducing notes of sandalwood and bergamot, black spruce and juniper and camomile and ylang ylang.
Keep scrolling to hear more about these lovely sleep products which can be bought online from eve sleep or Boots (coming soon!) and to see where you can get a new mattress from, too.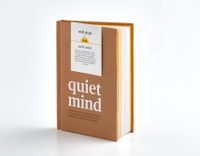 The book of sleep rituals | £7 at eve sleep
eve designed this book of sleep rituals to help you unwind from head to toe, every single night. Includes trusty bedtime tips and 100 pages for 100 nights of thoughts. Sit, scribble and snooze...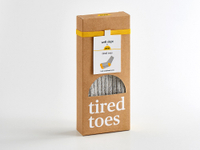 The bed socks | £9 at eve sleep
Give your toes a treat with this pair of irresistibly soft cotton bed socks, designed to whisk you away to a deep and dreamy sleep. Catching zzz's has never been so toasty.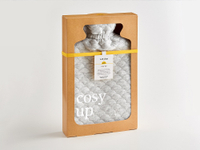 The hot water bottle | £16 at eve sleep
Transform your cuddles into cosy dreams with this soothing hot water bottle. Comes with an ultra soft washable cotton cover to keep it squeaky clean and cuddle-able.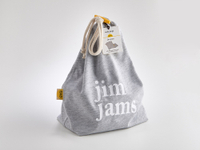 The pyjamas | £25 at eve sleep
Get snug with the jim jams, the ladies cotton pyjama set that's kind to skin and sublimely soft. Say goodbye to tossy-turny nights and hello to cosy mornings.
Sizes available: S/M & M/L
More bedding advice