If you're looking to sell a house faster and add value to a home, then get a steam oven. Seriously. Recent research has revealed that since the pandemic began, home buyers are paying much more attention to specific features that make spending time at home more pleasant and luxurious. Even buyers who weren't previously after luxury-styles homes now want kitchens and bathrooms with a high spec finish.
The research from real estate experts at Zillow shows that buyers are showing much more interest in several specific features in kitchens and bathrooms – and are willing to pay top dollar for these features. You could actually add a whopping 8.5 percent value to your home just by installing the top two features buyers want. Here's what they are.
What kitchen feature will sell your house fast?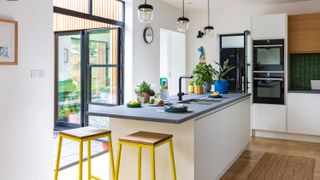 And the one feature that will add the most value to your home and help sell it quicker is a steam oven. Listings that mentioned steam ovens topped the list for sale price premiums, selling for about 4.9 percent more than expected. Why are steam ovens good? They are the Rolls Royce of home cooking because the lock in moisture and flavor while allowing you to use less cooking fat. Some studies have found that food cooked in a steam oven retains 25 percent more vitamins than food cooked in conventional ovens. These are not cheap, with prices ranging between $3,000 and $5,000, so it only makes sense to add one to an already luxurious kitchen.
What bathroom feature will sell your house fast?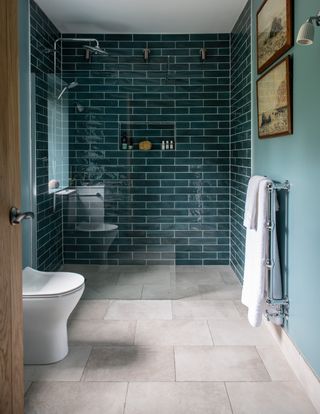 The second most valuable feature buyers look for may surprise you. It proves that buyers' needs and preferences are changing, and what counts as luxury is not always what you think. If you make one change to a luxury bathroom it should be a curbless shower. Curbless showers are showers that are built flush with the bathroom floor. They often are finished in expensive natural materials for a spa-like look. The analysis of home listings found that homes with this bathroom feature sold for 3.6 percent more. Again, it's important to understand that this type of bathroom feature will only add value if the rest of the bathroom – and the rest of the house – is also finished to a high standard.
Browse our luxury bathroom design ideas for inspiration.
The one listing feature that will devalue a home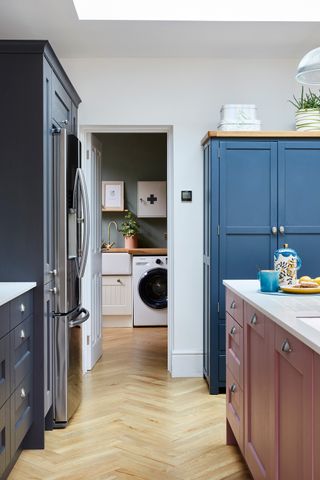 Those are the features that bring additional value to homes that are desirable to buyers – and are currently selling like hot cakes. However, even in the current climate of intense buyer demand and quick sales, there is one listing feature or description that is guaranteed to put off potential buyers. Describing your home as a 'fixer upper' is kryptonite to buyer interest. Presenting your house in this way was found to reduce a home's value by 13 percent. Even if you are a DIY expert and did all the improvements in your home yourself, avoid admitting to this. Instead, emphasize the exact features that will make your home more desirable.