Having a small bedroom and loads of stuff is a daily struggle. First thing on a Monday morning just isn't the time for an obstacle course of scatter cushions, hair straighteners and kids' toys. But when you just can't fit another cabinet into a bedroom, it seems to be the only way…
Until now. Yup, Argos has answered our prayers and blessed us with this bargain Pico storage bed. We really like the two tone light oak finish and can't believe how much storage space it packs in. A tidier room and a chic new bed for only £299? We can't complain.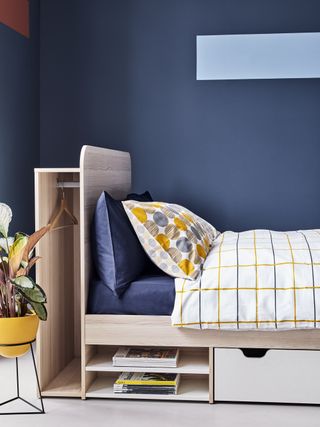 We are not exaggerating about the storage capacity of this bed... 130 litres. But since no one's going to be packing theirs out with orange juice cartons, let's explain what that means: we're talking, drawers and shelves on the sides and the end of the bed plus a headboard with a hidden, built-in hanging rail for your clothes (see above), AND shelf space on top for your night time read. If you told us the bed made us a morning cuppa as well, we wouldn't even be vaguely surprised.
The headboard is a stretch of light natural oak, making this bed's aesthetic luxuriously high-end; nobody will guess the price tag.
If you're a die-hard fan of the Hemnes Ikea bed, convinced that no bed can compete, this could be your 2019 update. Perfect for a spare room and suited to kids, teens and adults alike.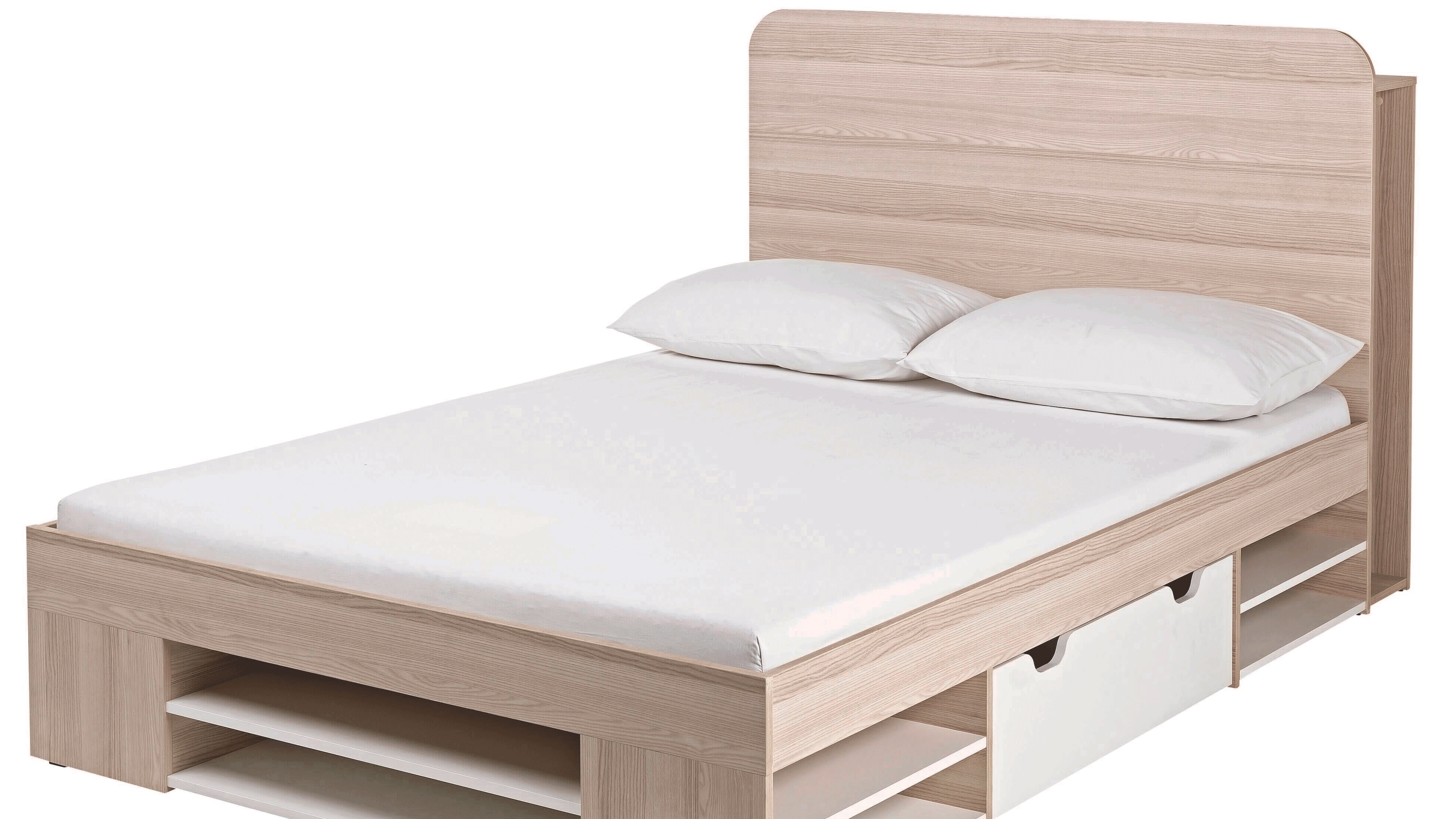 Read more: