Whether you go for the same palette each year or mix it up with some new additions, picking a few key tones always makes things look 'put together'. Shea McGee has just revealed the Christmas colors she's leaning towards this year.
The interior designer is opting for a quintessential Christmas color scheme, but in 'grown up' and natural tones. So if you prefer to keep things traditional, but fancy a slight change for 2021, why not follow Shea's lead?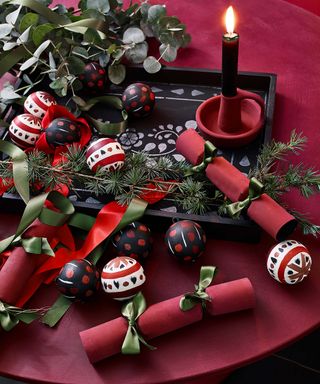 Shea McGee is a famous interior designer from Texas and the co-founder of Studio McGee. She's best known for the Netflix series Dream Home Makeover — which, fans will be pleased to know, has been confirmed for a third series.
The design expert is known for her signature rustic yet modern interior design style. We asked Shea McGee which colors she thinks will be the holiday colors for 2021.
Shea McGee's Christmas colors
'This holiday season, I'm really drawn towards the idea of bringing back some of the classic holiday colors in muted, deep tones inspired by our wintery surroundings,' says Shea. 'I've been using a lot of warm terracotta reds for everything from wrapping accessories to accent pillows!'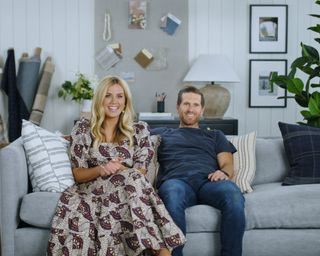 Warm reds and greens are perfect if you want to go for timeless and traditional Christmas decorations. You cannot go wrong with these classic options, and we think that when paired with metallics, they create a really luxurious, hotel feel.
While Christmas decorations in highly saturated and bright red and green bring lots of energy to your space, softer tones make the overall scheme feel calm and cozy. There's something very comforting about the idea of taking classic reds and greens everyone associates with the holidays and selecting tones found in the natural world, from berries to foliage.
You could create a beautiful Christmas table setting with natural, toned-down versions of red and green, as Shea suggests. Earthy, clay tones and eucalyptus green brings a totally different vibe to traffic light red and green.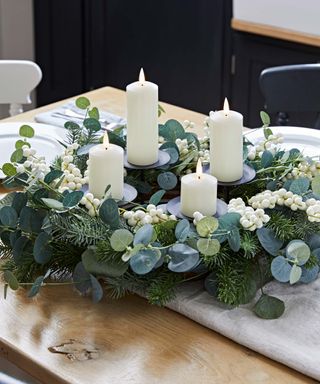 Before you throw out old Christmas tree ornaments, consider spraying them terracotta. We're big fans of the Rustoleum terracotta spray paint, at Amazon.
Whatever colors you go for, why not do as Shea does and take inspiration from the beautiful tones found in nature?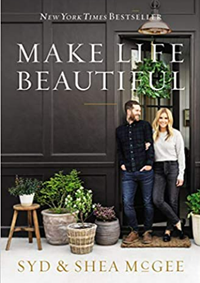 Shea McGee and husband Syd reveal how they built their business - from broke to design superstars, all while following the motto to 'make life beautiful.'